5 years of Stoopid Buddy Stoodios
February 09, 2017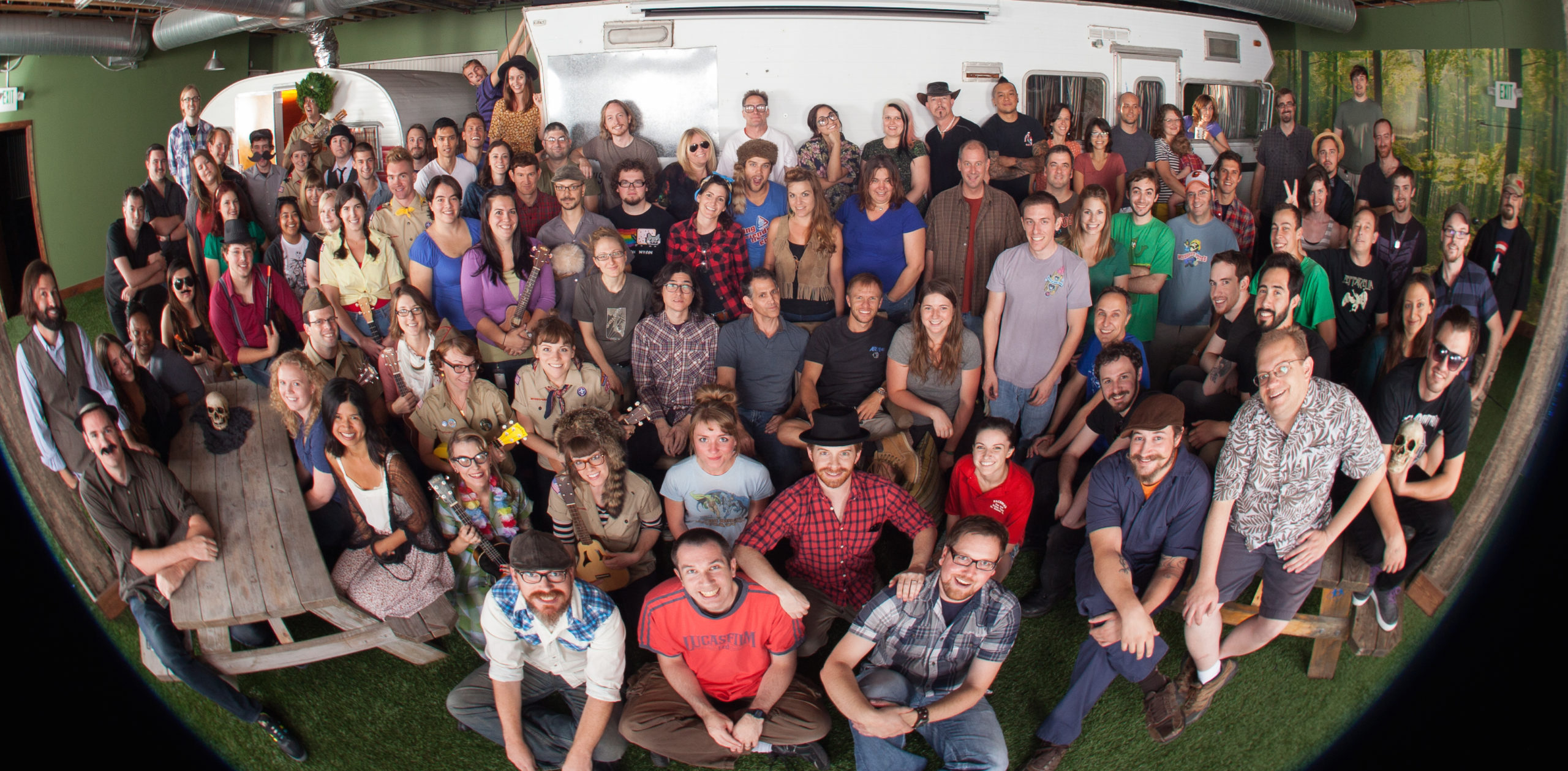 This month, Stoopid Buddy Stoodios turns 5 years old! To celebrate, we'd like to look back at all the cool cats that we've held hands with over the past 5 years who have put their special stank on all of our exceptional animated endeavors (More specifically, we'll be taking a look back at photos of said people).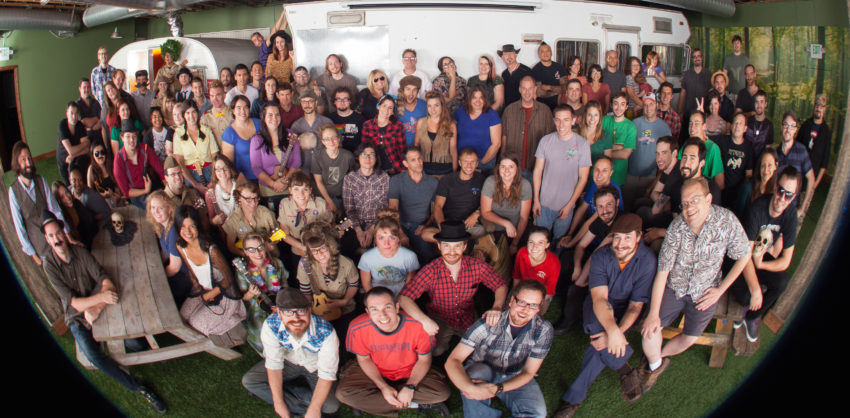 Behold! Our first ever crew photo from back in the year 2012. For anyone who doesn't remember, that was the year that the Mars Curiosity rover landed on Mars, that Red Bull guy jumped out of a helium balloon from space and broke the sound barrier, and many of us were disappointed by the film Promotheus. At the Stoodio, though, we were working on Robot Chicken season 6, Mad's Spy Vs. Spy, and Dinosaur Office.
The following year, we ditched the fisheye lens and crammed into the campground once more: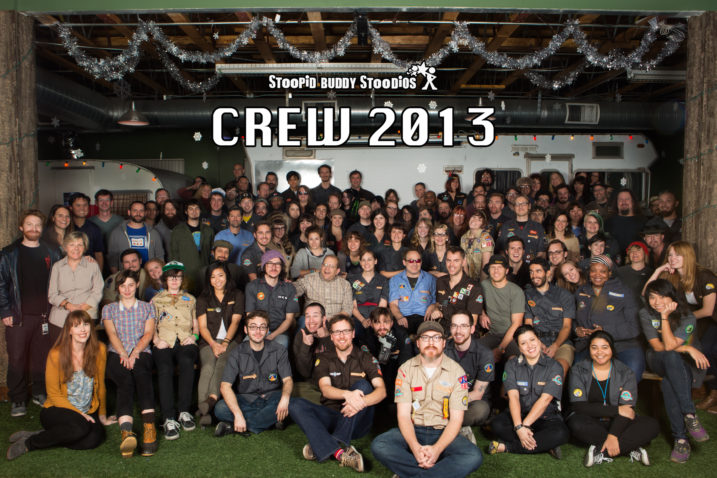 AND LOOK! COORDINATED CREW SHIRTS! Of course, this was taken about a year later, so we were all still flying pretty high on that Mars rover news. At that point, though, we were well underway on Robot Chicken season 7, The Robot Chicken DC Comics Special 2, WWE Slam City, and Friendship All-Stars of Friendship.
Aaaaaaand then we didn't take crew photos for a few years because we just couldn't get everyone's schedule to line up, but THEN in 2016, BOOM! We all gathered outside for this gem:
And that, of course, was honestly not that long ago, so just check this very blog for everything we were up to around the time this picture was taken.
We're so proud of everything we've been able to accomplish in the past 5 years, but nothing excites us more than all of the things we'll be able to accomplish in the next 5 years, or HECK, the next 10,000 years! Happy anniversary to ALL of our Buddies!