Hangin' with the Family of Chuck Jones
April 23, 2018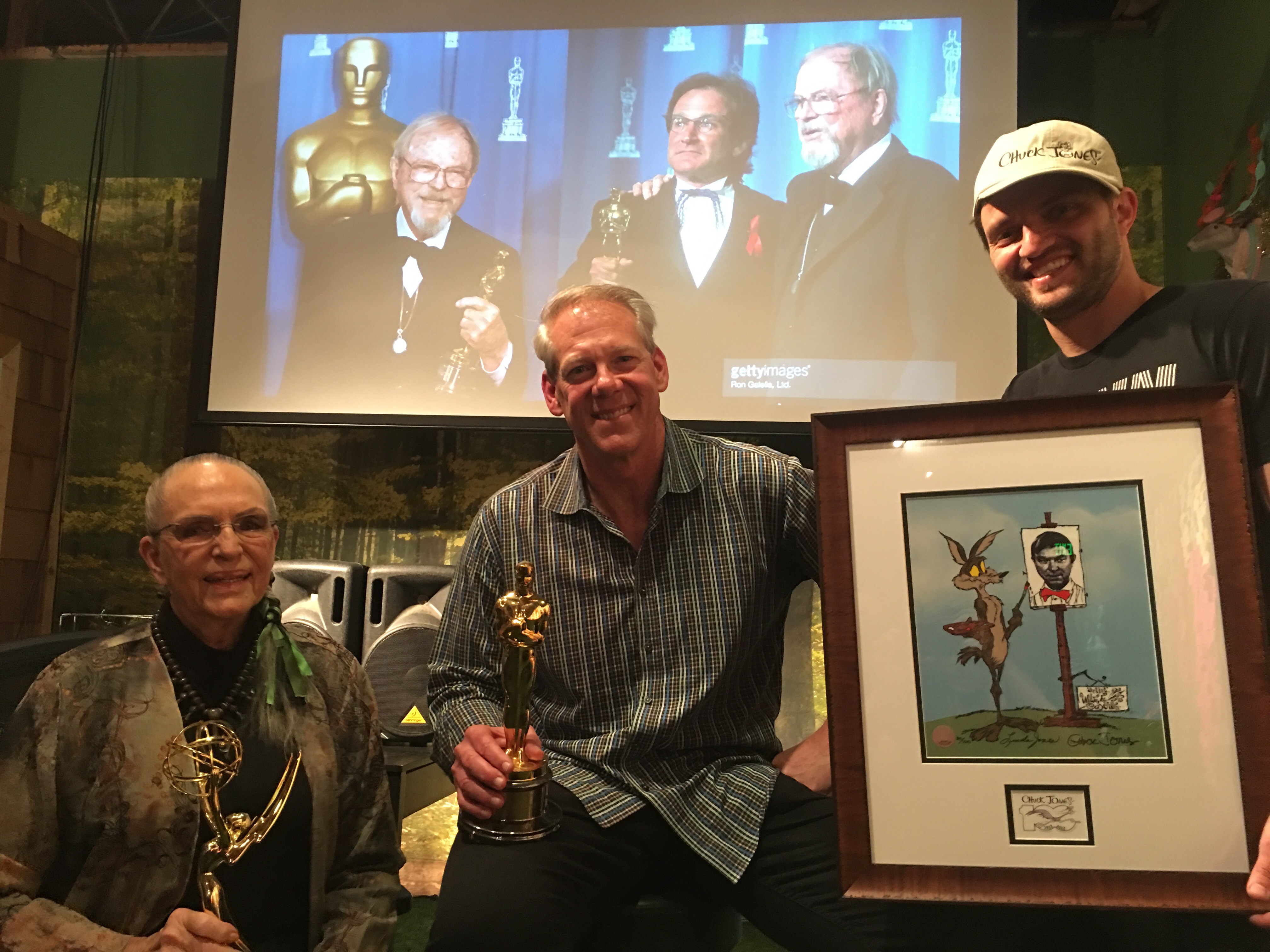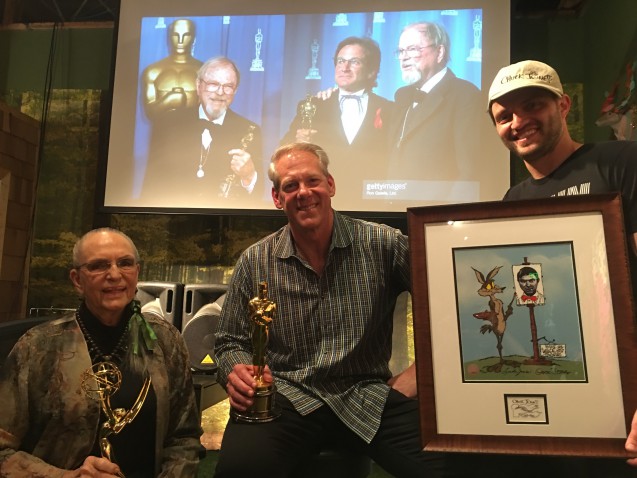 What is there to say about Chuck Jones? That we could watch his cartoons for hours on end on repeat and we'd never get bored? That his creations inspired a lot of us at the Stoodio to do what we do? That his creations that have charmed generations for decades helped shape us who we are today?  
Do you want us to go on? Because we will!  
Today at the Stoodio, on our very own Campground, we got to play host to Chuck Jones' family. Linda Jones and Craig Kausen came to the Stoodio to present to the Buddies a look back on Chuck's life, what he discovered on his journey up to and as an Academy Award winning animator, and the Chuck Jones Center for Creativity, which helps ignite the spark of creativity for both kids and seniors and everyone who's eager to learn! OH! And we got a screening of the classic animated short
Feed The Kitty
!  
It was an honor to have such legends come by the Stoodio today, and we learned a lot! Thank you Craig and Linda for coming by and turning our lunch hour into a pretty awesome trip through animation history!