Bloody Round-Up 2016
BLOODY THUNDERSTRUCK
November 01, 2016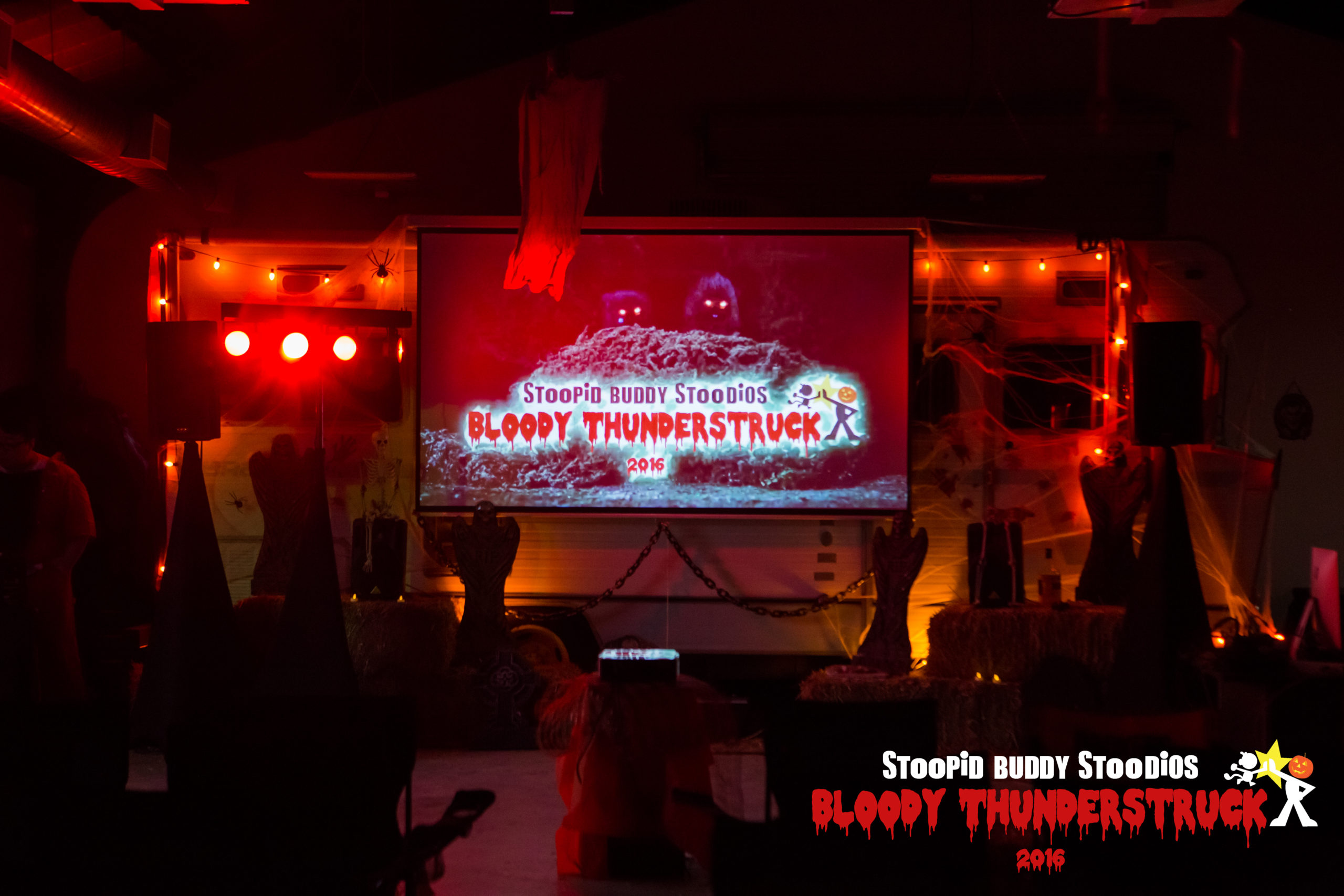 Close up the Necronomicon, because another successful Bloody Round-Up is in the books for the FIFTH YEAR IN A ROW! For one ghoulish night, Spooky Buddy Stoodios was a haunted, hair-raising Halloween hofbrau!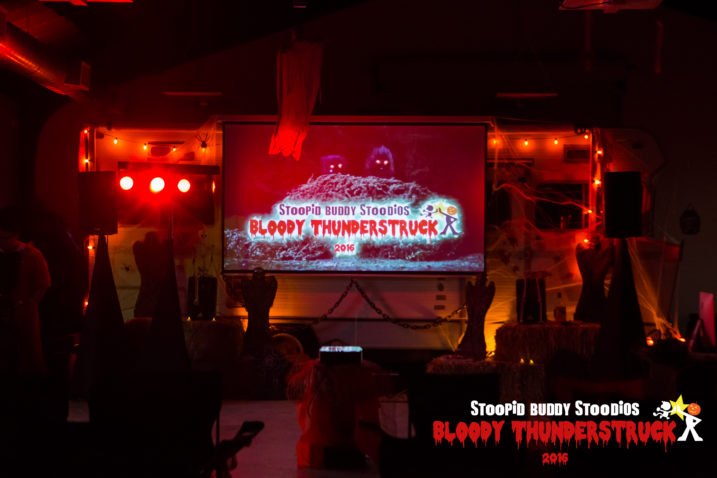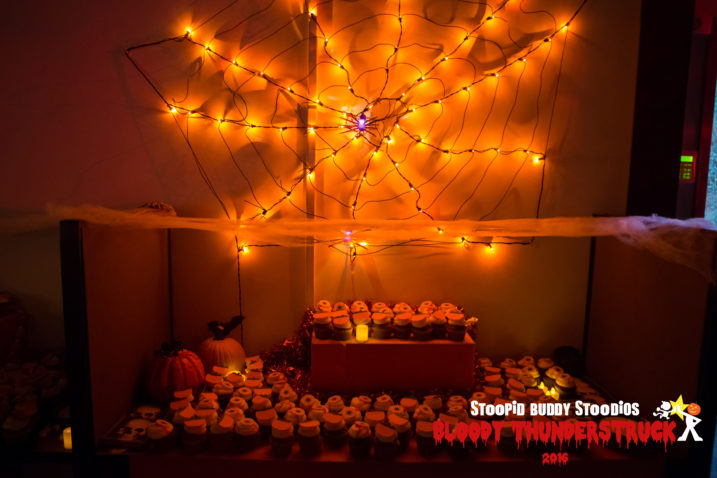 All hallows eve was not the only thing on people's BRAINS that night, as we put the final nail in the coffin of production on our newest creation: Buddy Thunderstruck! The stop-motion kids program will lurch onto your Netflix queues in 2017, and we promise it will put a spell on you.
All of our Buddies were adorned with outrageous costumes ranging from the incredibly time-intensive to the abysmally I'm-not-sure-exactly-who-you're-supposed-to-be-but-Happy-Halloween-anyway-I-guess. Only one body was destined to walk away with the BEST COSTUME trophy at the end of the night, though, and that body belonged to John Sumner and his fortune-teller machine-inspired SUMNAR costume.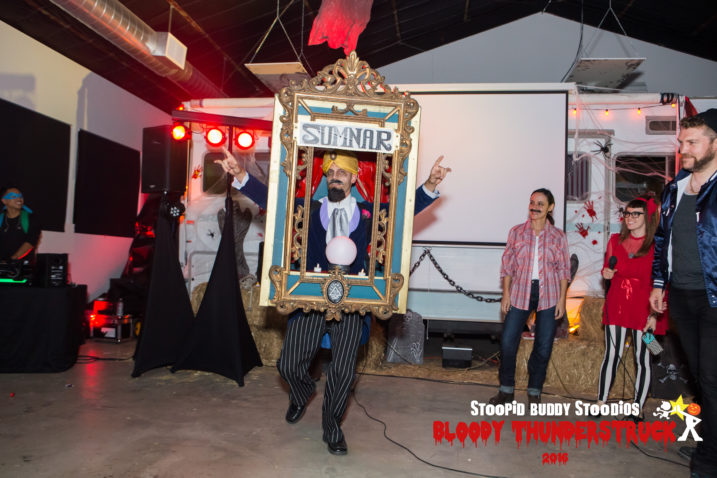 Runner up costume contest winners included Kelsey Stillmaker, who was honored not just for her stellar Skeletor costume, but for winning the Stoodio-wide pumpkin carving contest!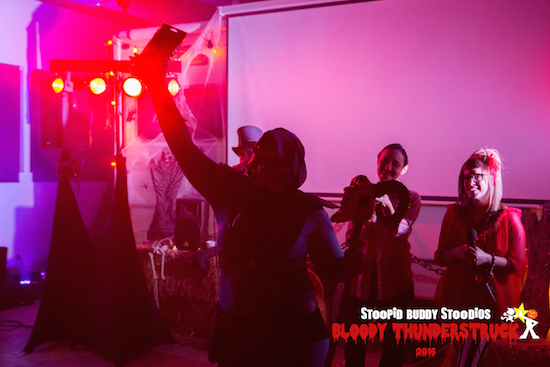 And if you want to see exactly what it takes to win a pumpkin carving contest look no further than the little fella that's the second from the right in the photo below.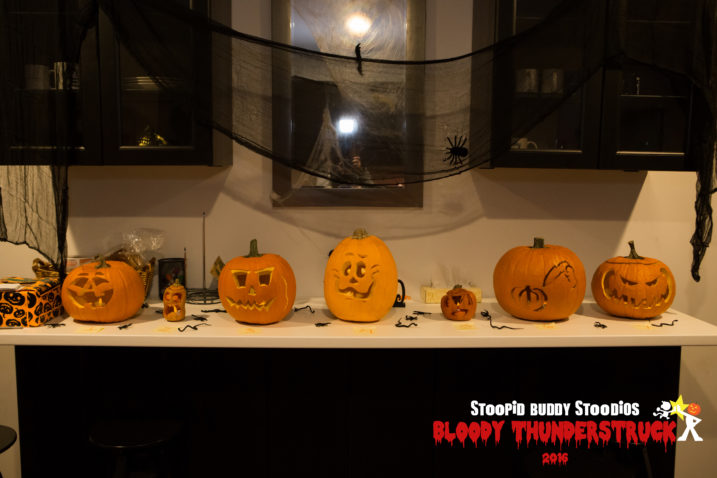 And finally, the best Buddy costume went to Brandon Lake and Mike Spitzmiller for their tag team duo: Surf and Turf!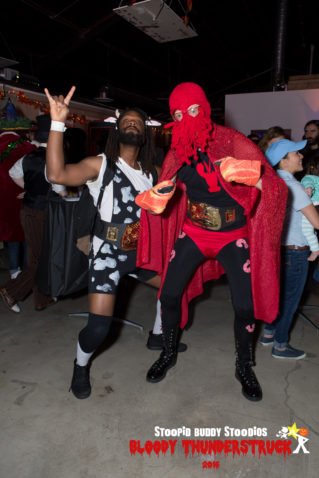 The rest of the night was filled with dancing, death, drinks, and delight as well as a few blood-curdling screams that some people say can still be heard on the streets of Burbank on a moonless night when the wind is just right…
Check out more fun photos below and until next year, HAPPY HALLOWEEN! MUAHAHAHAHAHAHA!