Buddies Suit Up to Help Toys for Tots
December 04, 2014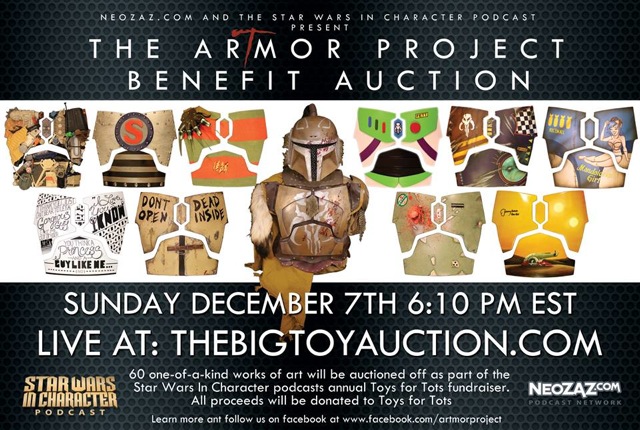 Tis the Season!
 Stoopid Buddy Stoodios is proud to be a part of the 2014 Artmor Charity Project to raise money for Toys for Tots this holiday season!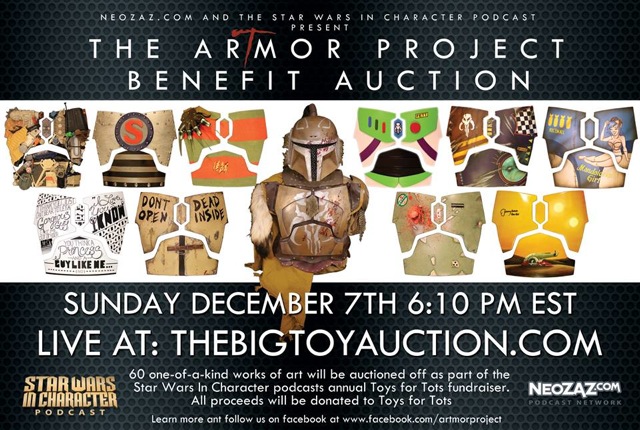 The Artmor project is a re-imagining of the Mandalorian Armor made famous by the Star Wars characters Boba Fett and Jango Fett.
Three of our talented artists worked hard to submit some beautiful one-of-a-kind sets of armor to be auctioned off online, with all the proceeds going toward the annual NeoZAZ.com and Star Wars in Character podcast Toys for Tots fundraiser benefiting the Philadelphia and Orlando-area Toys for Tots.
Dillon Markey, Stoopid Buddy Stoodios Animator, did this awesome hand-painted set, titled "Man O Fett" featuring a black background with hand lettered and textured gold accents and a gloss finish.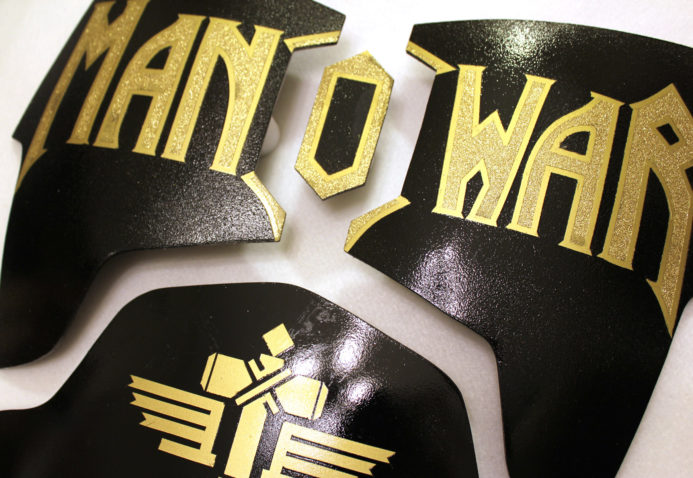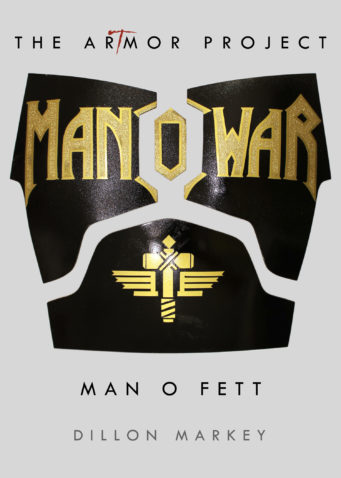 Character Fabricator Jennifer Hogan created this beautiful hand-crafted pop art piece. Her meticulous 3D artwork shows Han Solo and Princess Leia moments before their first infamous kiss.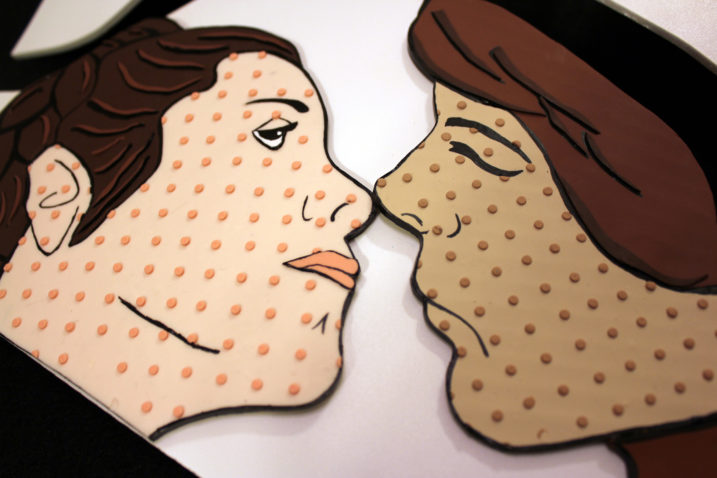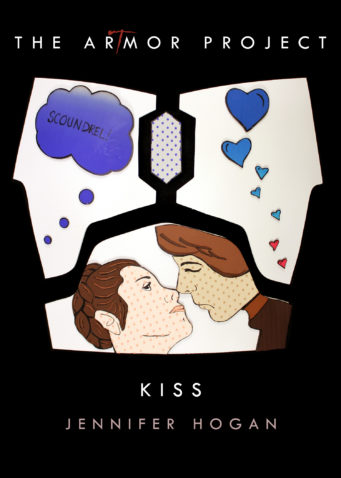 And Huy Vu, Production Designer at the Stoodio, took a Mandalorian twist on the classic World War 2 Aircraft Nose Art. The background image features a Jango Fett helmet color scheme with hand paint simulated rusted rived metal panels. The "Mandalorian Girl" features her own custom armor two piece swimwear and helmet. The edges of the plates are hand aged to give a vintage feel to the entire piece.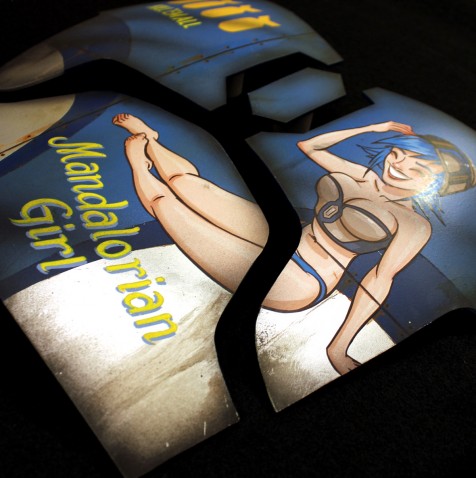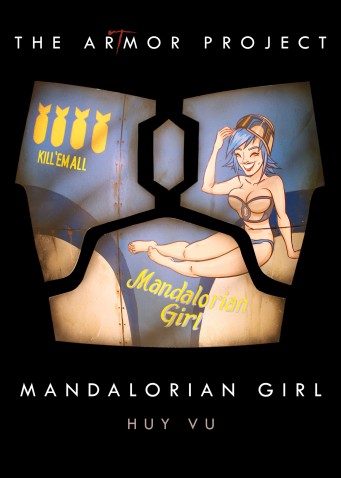 The auction begins Sunday December 7th at 6:10pm EST at thebigtoyauction.com – don't miss your opportunity to own one of these amazing artworks and benefit a great cause!