How We Built the Stay Puft Marshmallow Man!
June 11, 2016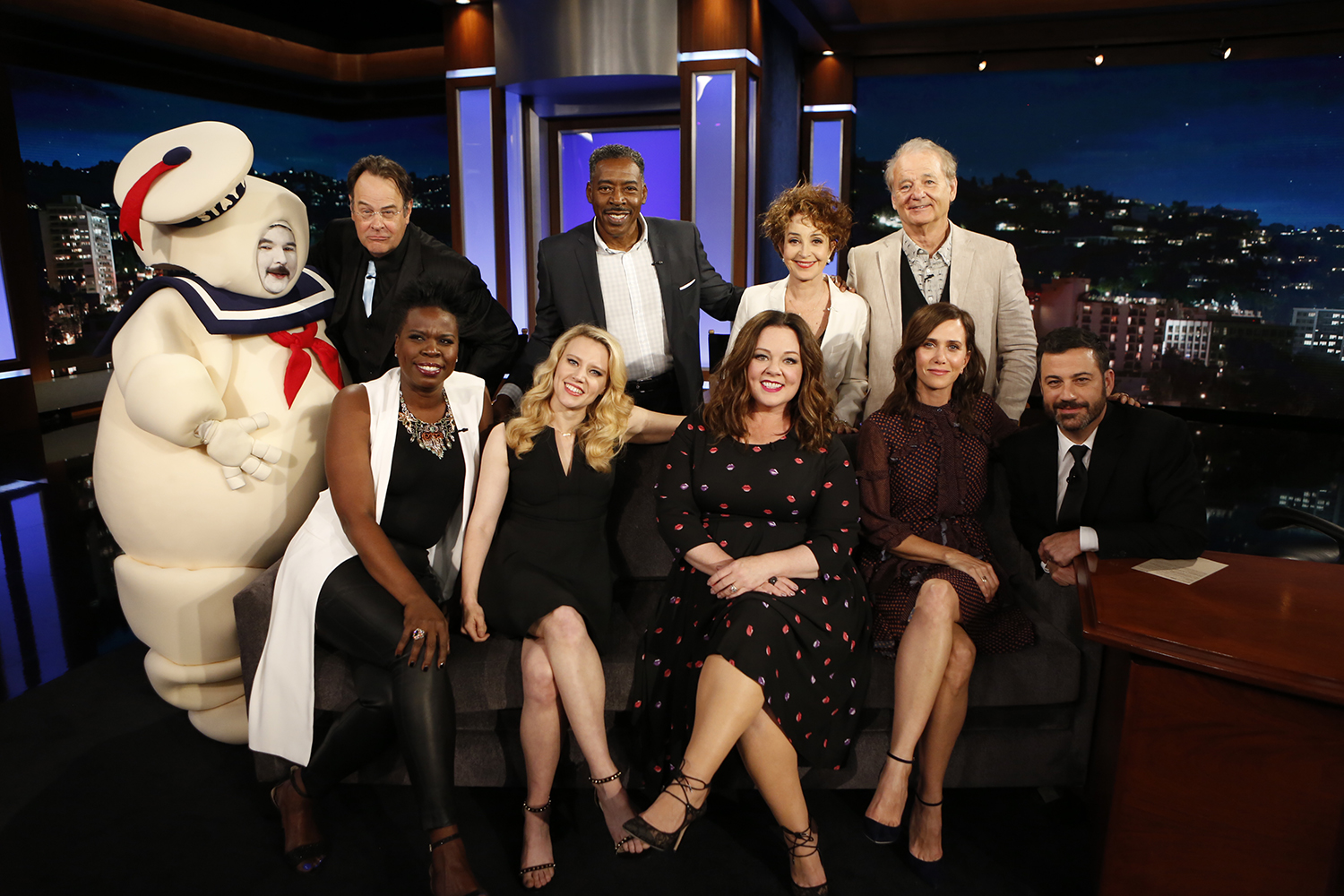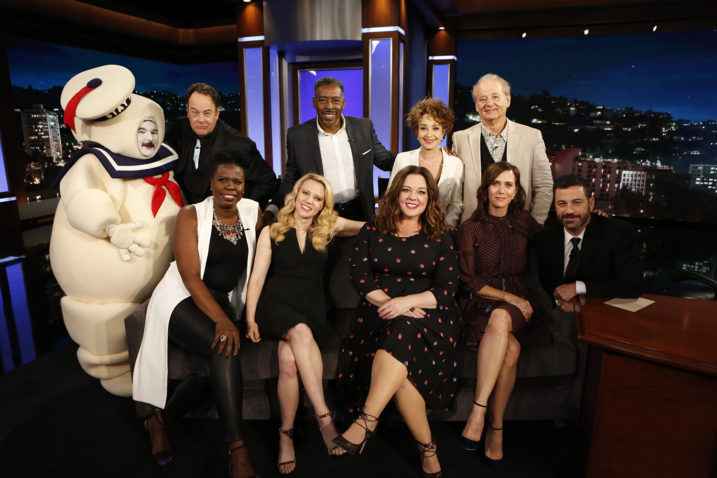 Jimmy Kimmel Live recently featured the cast of the original 1984 film Ghostbusters AND the cast of the Ghostbusters reboot, and Stoopid Buddy Stoodios was part of the magic! The Stoodio is, collectively, one big ol' fan of the original movie, so we were THRILLED to take part in this reunion by building a walking replica costume of the Stay Puft Marshmallow Man for Guillermo to wear!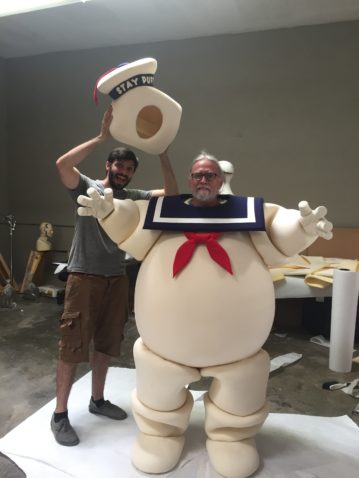 Ben Bayouth (above), the creative director of our Buddy Builds department, worked closely with Bill Bryan (above, as a marshmallow), the builder of the ORIGINAL Stay Puft costume, to bring the Marshmallow Man back to life! The team also consisted of George Troaster (face off) and Bill Bryan's son Toby Brian. The all-star team was able to put together a costume that was structurally sound enough to last a solid 5 minutes on the LAPS of such legends as Bill Murray, Annie Potts, and Ernie Hudson.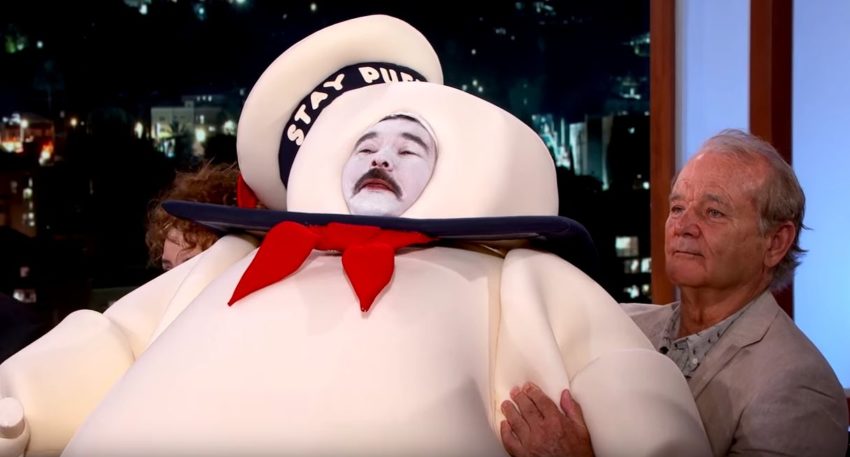 You can watch the costume in action in the video below, and if you missed our stellar Buddy Builds department's earlier Star Wars-themed visit to Jimmy Kimmel Live, read all about it here!
https://youtu.be/eY3aL9omppE?t=25s