Buddy Culture: Kicking Off Our 2nd Annual Thanksgiving Pot Luck!
November 27, 2013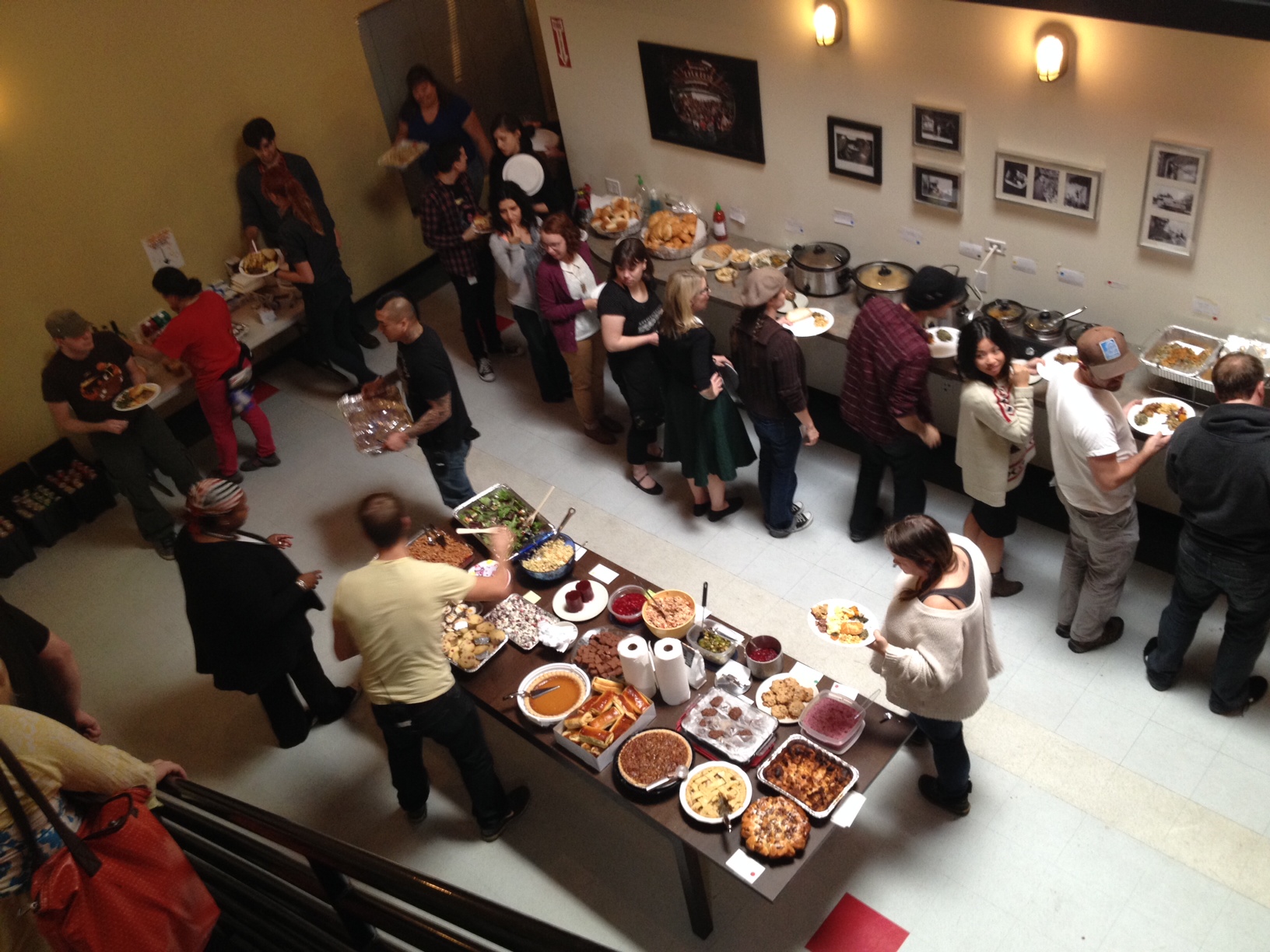 "Thou shalt be a good Buddy" is one of the pillars within our Buddy Code and there's no better way to exemplify this than for everyone to collectively put their generous efforts into creating our delicious, yearly Thanksgiving potluck!  For the last week, everyone has worked tremendously hard on creating the perfect dish to share with their fellow Buddies, culminating in an epic feast that took place just outside the stoodio this afternoon.  Ham!  Turkey!  Sausage stuffing!  Tofurky!  Macaroni & Cheese!  Turkey shaped chocolate treats!  You name it, we brought it!
Here's to another successful Thanksgiving potluck!  We'd like to say thank you to all of our fellow Buddies for giving us yet another thing to be thankful for!