Buddy Jamboree 2018
June 30, 2018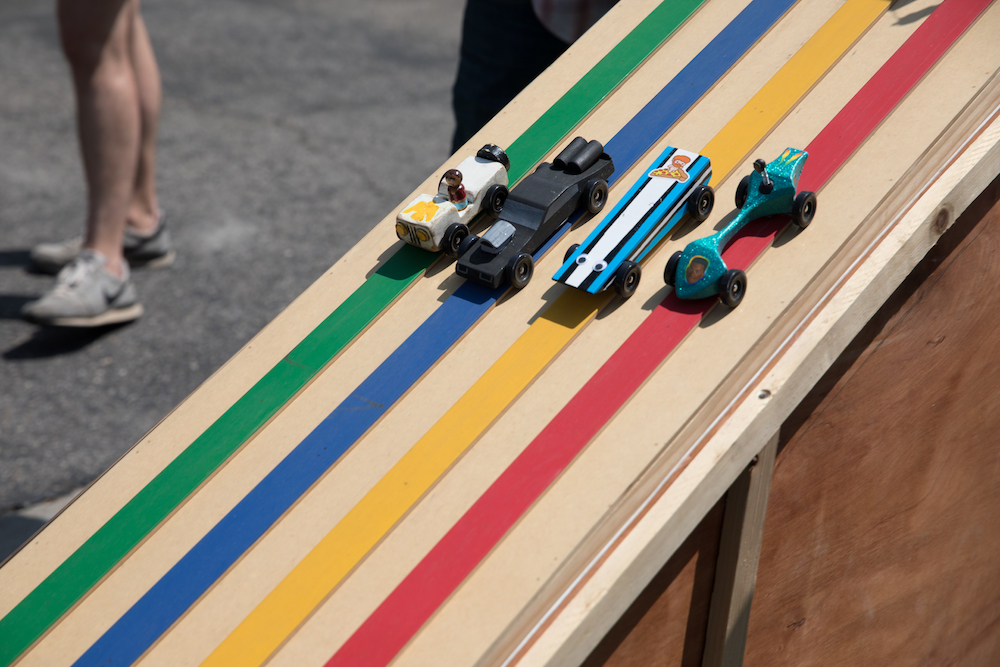 In what can pretty much be considered the Stoopid Buddy Stoodios Olympics at this point, the first Buddy Jamboree since 2014 went down this past weekend!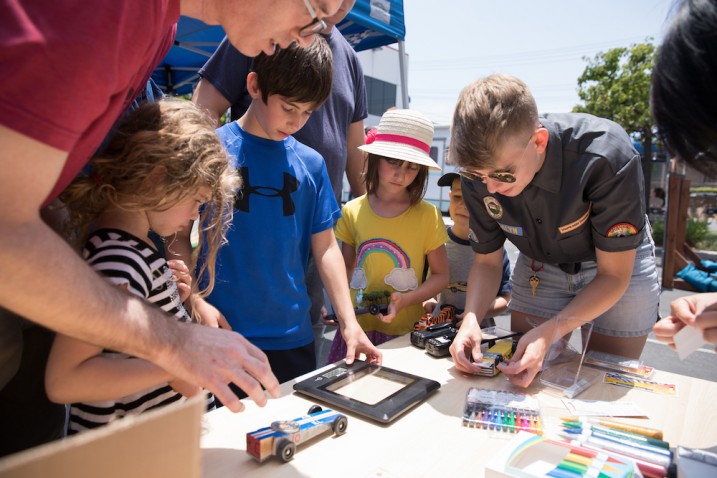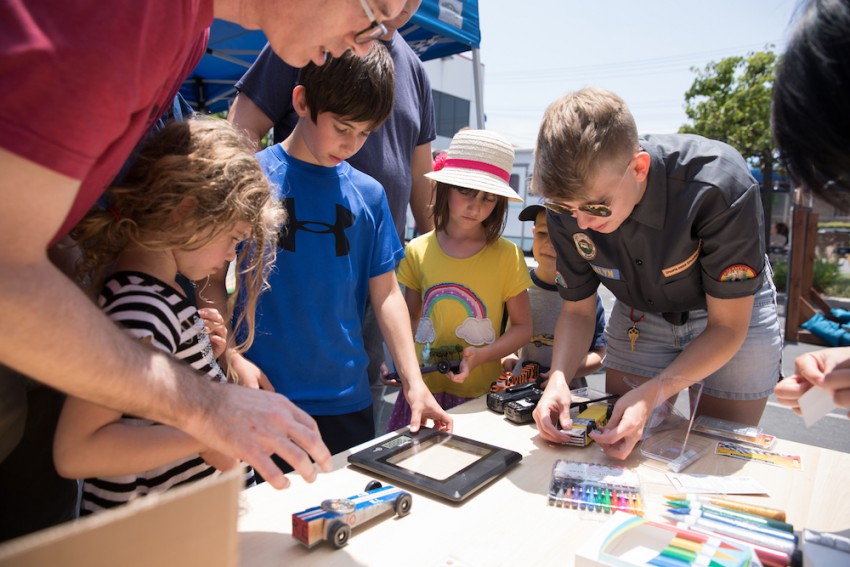 As per tradition, we had a cluster of cars crafted from cubes to colorful creations that we sent down our John Sumner built Pinewood track in one nail-biting race after the next! (No nails were harmed during the actual Jamboree, and everyone had a blast.)  
Following several gripping races, the winners sped across the finish line!
&ampnbsp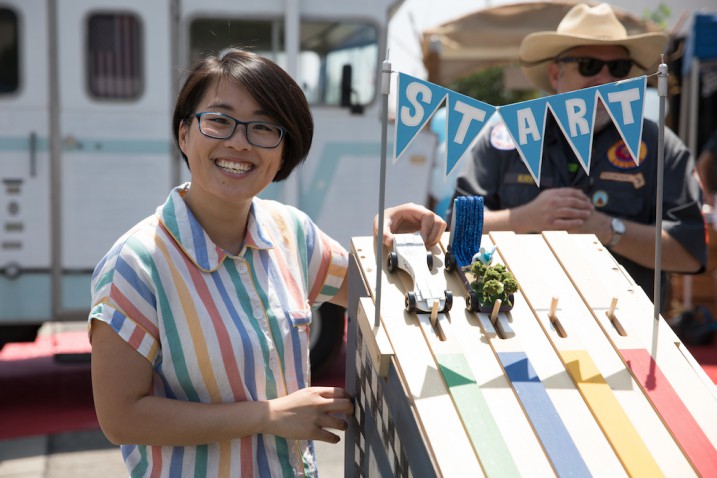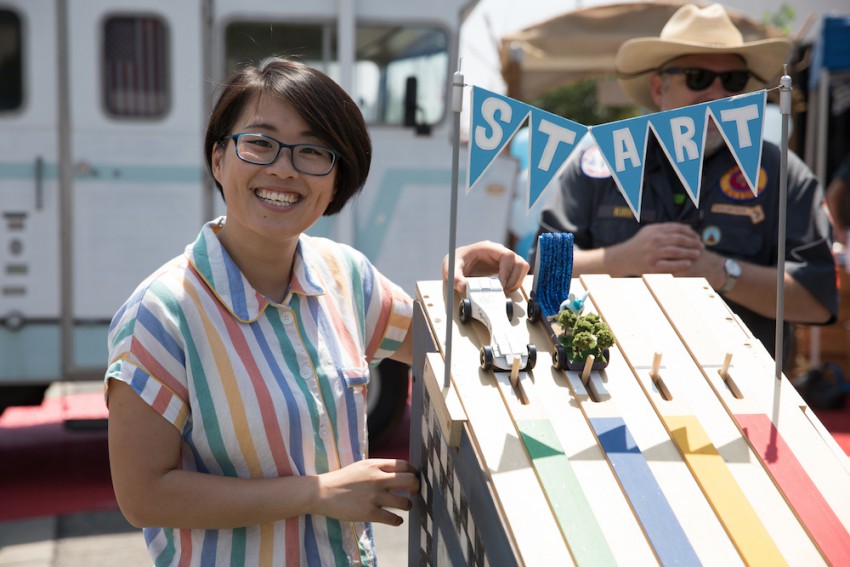 Least Slowest (1st Place): "#Doorstop" by Chester Lee  
Riding Shotgun (2nd Place): "Pizza Party" by Seth Green  
3rd Most Fastest (3rd Place): "The R.E. Racer" by Matt Senreich  
And lest we forget, some of the superlatives that tore up the track, including Kitsch Pudding (flashiest car), Titanium Wrecker (most intimidating car), and the return of the Sloppy Jalopy award (the car that just couldn't cross the finish line…)  
Needless to say, it wouldn't be a Jamboree without food. Our incredible grillmaster cooked up tasty burgers, both meat and veggie, and dogs. And of course we served 'em up with all the fixins and plenty of sides to go around!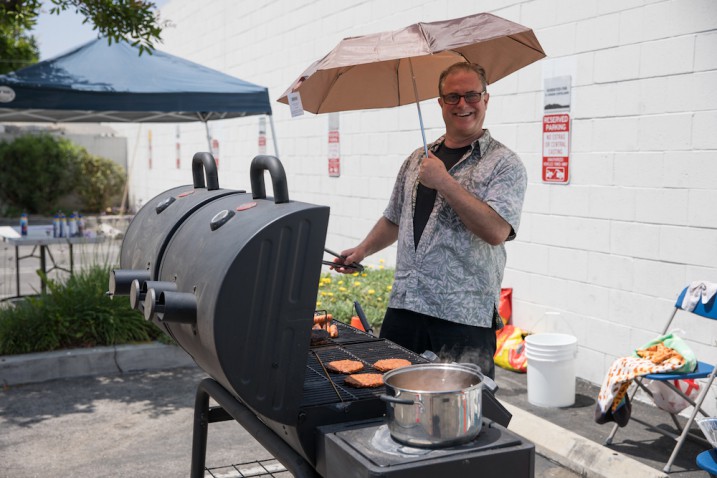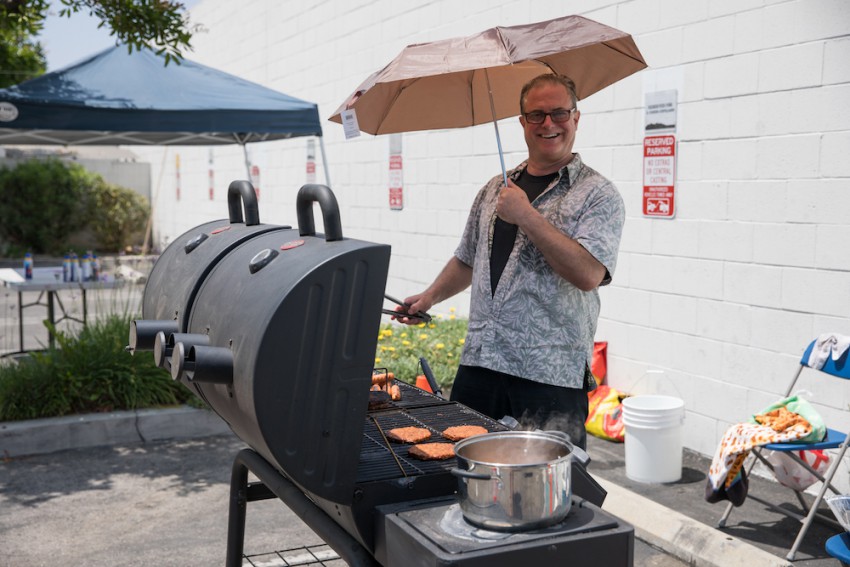 Meanwhile, the sultry sounds of the saxophone quartet S4X kept us tappin' our toes with jazzy renditions of so many recognizable video game and movie songs. In case you haven't guessed, we geek out over nerd stuff pretty easily. Call us easy to please.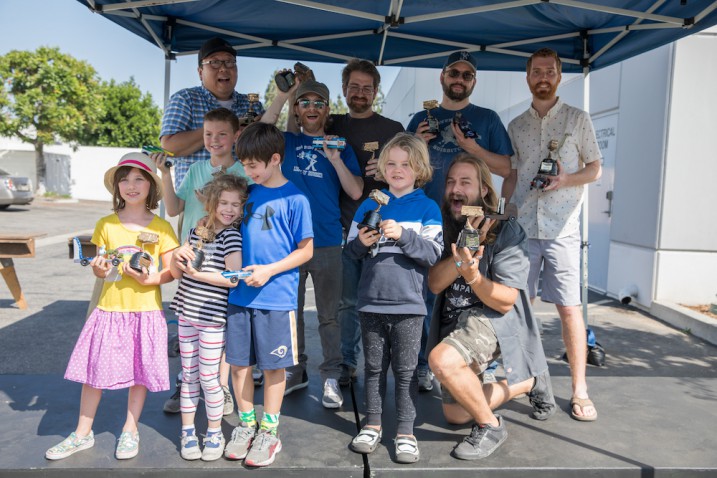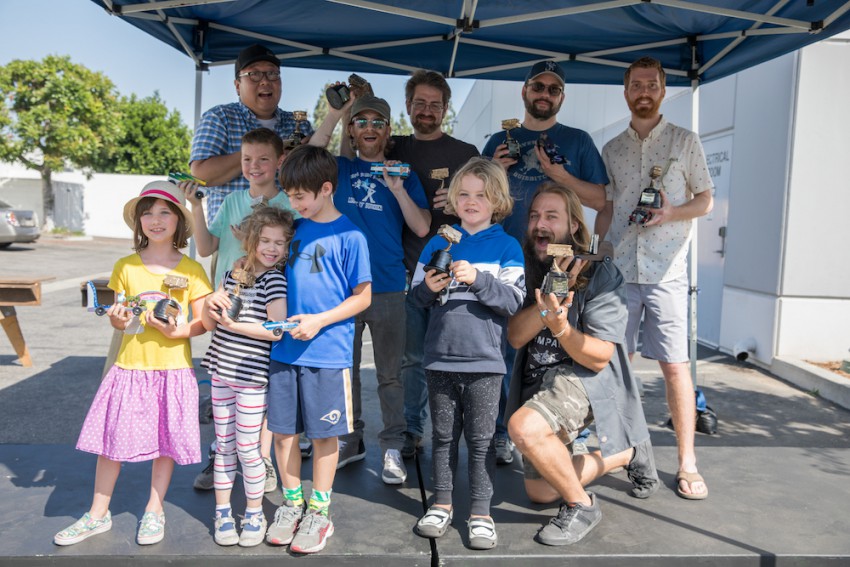 Between all of that, games, and just generally hanging out, you can bet that we'll be counting down to the next Buddy Jamboree! 2022 maybe?