Denny's Grand Slams
October 01, 2014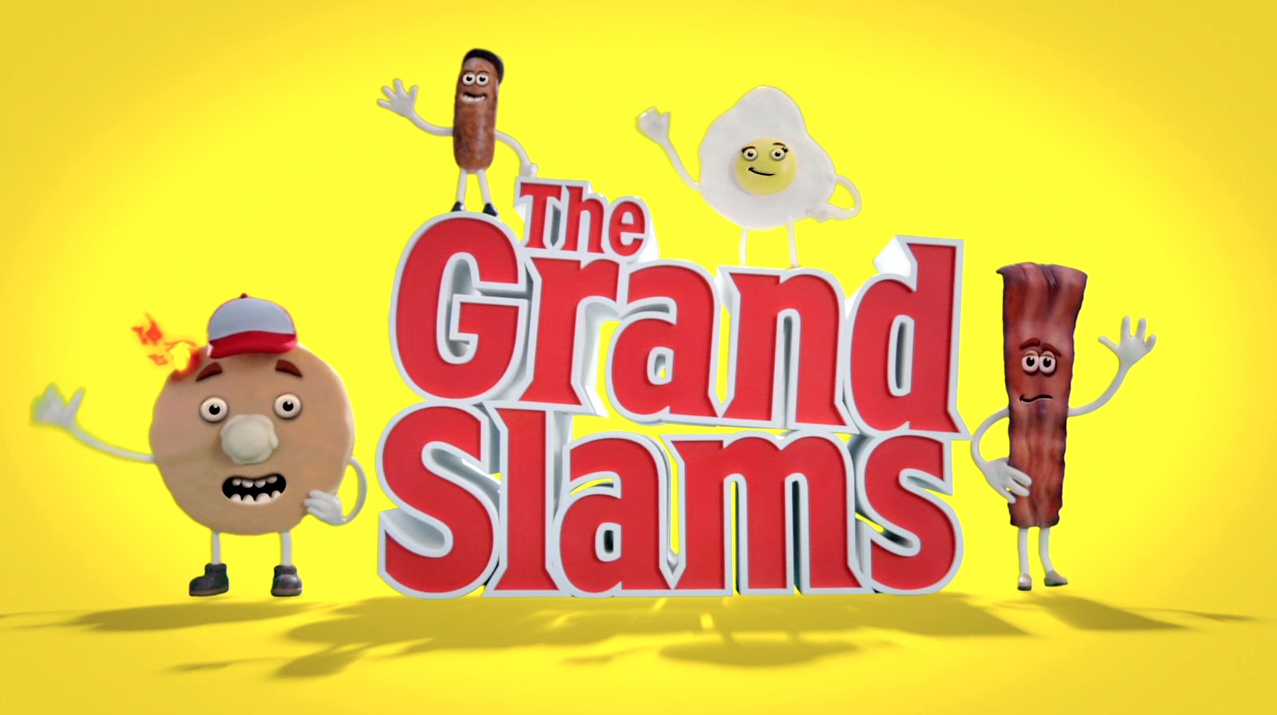 Introducing: The Grand Slams.
Brought to you by Denny's and Stoopid Buddy Stoodios, in collaboration with Radical Media, get ready for the ultimate breakfast experience.
Starring a delicious cast of characters – Egg, Pancake, Sausage and Bacon – based on the brand's most iconic dish, The Grand Slam™, the series follows the diner gang on their everyday adventures at the booth and beyond. Read more about the commercial campaign and upcoming episodes here!
Stay Tuned for the first episode, airing October 15th at thegrandslams.com