Get Schooled in Stop-Motion @ Stoopid Buddy!
September 22, 2018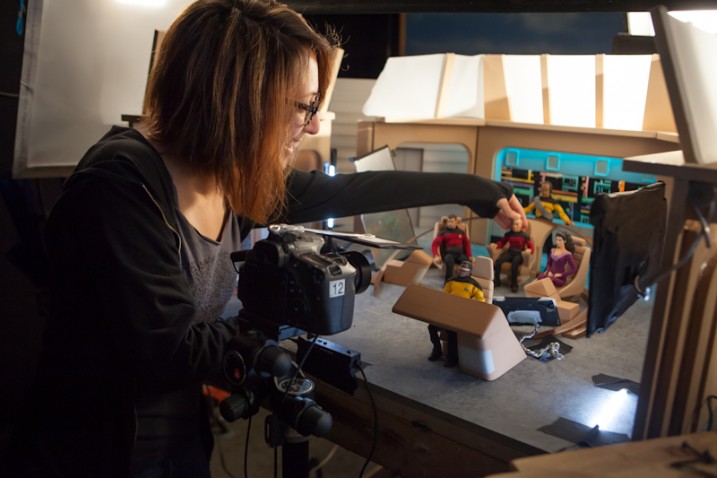 At Stoopid Buddy's School for Stop-Motion and Awesomeness (it's a working title…) we want to train you to become the best stop-motion animator to soon rock the industry!
 
That's right, the Stop-Motion Character Animation classes are BACK at Stoopid Buddy Stoodios, and we're now taking applicants! So if you're looking to animate like the best of 'em, now's your chance! This is the perfect opportunity for those looking to start their journey on the path to becoming a stop-motion master.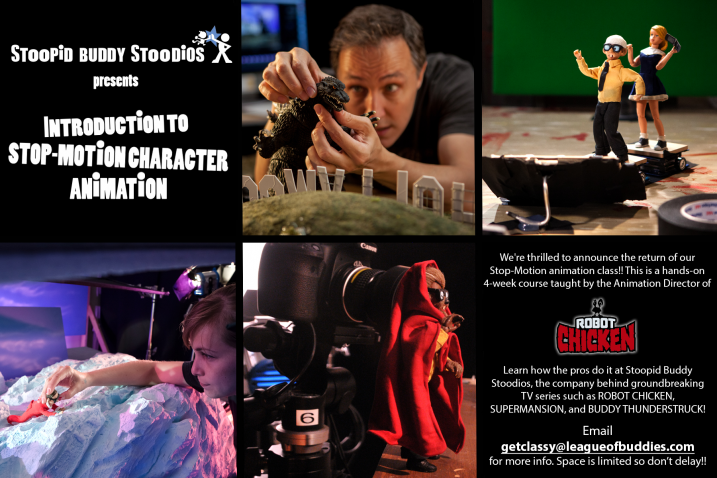 Taught by
Alex Kamer
, the Animation Director on shows like
Robot Chicken
,
SuperMansion
, and
Buddy Thunderstruck
, you'll learn the fundamentals of stop-motion animation that will help you in becoming a full-fledged animator. After our classes, you'll have all the skills that Stoopid Buddy Stoodios animators use at your disposal! Over the course of 8 classes, you'll learn:
Principles of character animation
How to use Dragonframe
Animating action-figures and eventually puppets created by our fabricators
Intro to spacing on 2's and spacing techniques
Performance animation with live feedback
For more info in beginning your stop-motion career on the right foot, reach out to getclassy@leagueofbuddies.com today! Classes begin October 22. Space is limited, so make sure you lock your spot in ASAP! See you in October Buddy!