Intro To Stop-Motion Classes Are Now Online!
June 21, 2022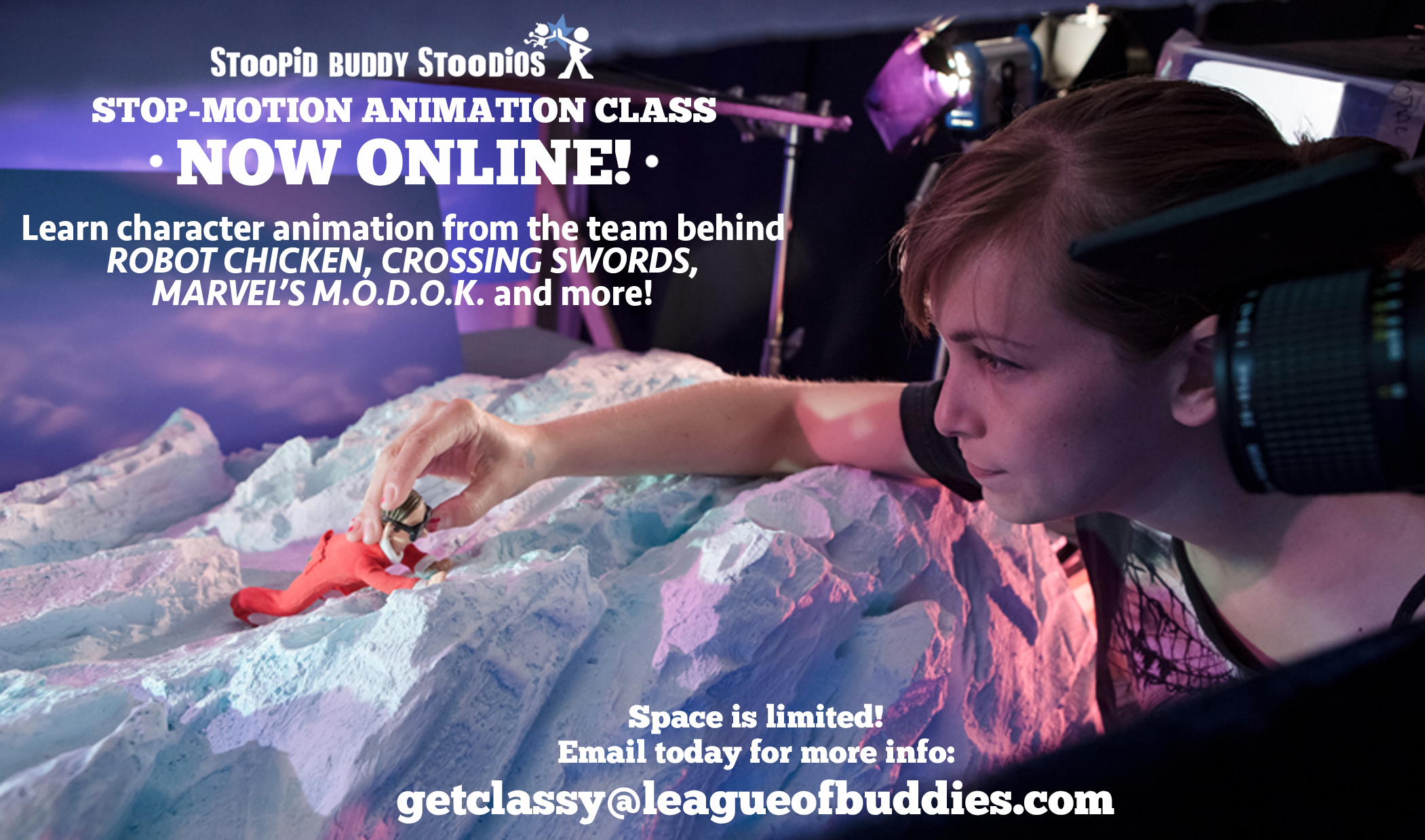 Our Intro to Stop-Motion Character Animation classes are back! And this time, you can participate from anywhere in the world! Learn from the pros behind Robot Chicken, Crossing Swords, Marvel's M.O.D.O.K. and more (that's us!).
Email getclassy@leagueofbuddies.com for more info, or to secure your spot! See you in class!