Kidrobot Adult Swim Vinyl Mini Figures
May 09, 2017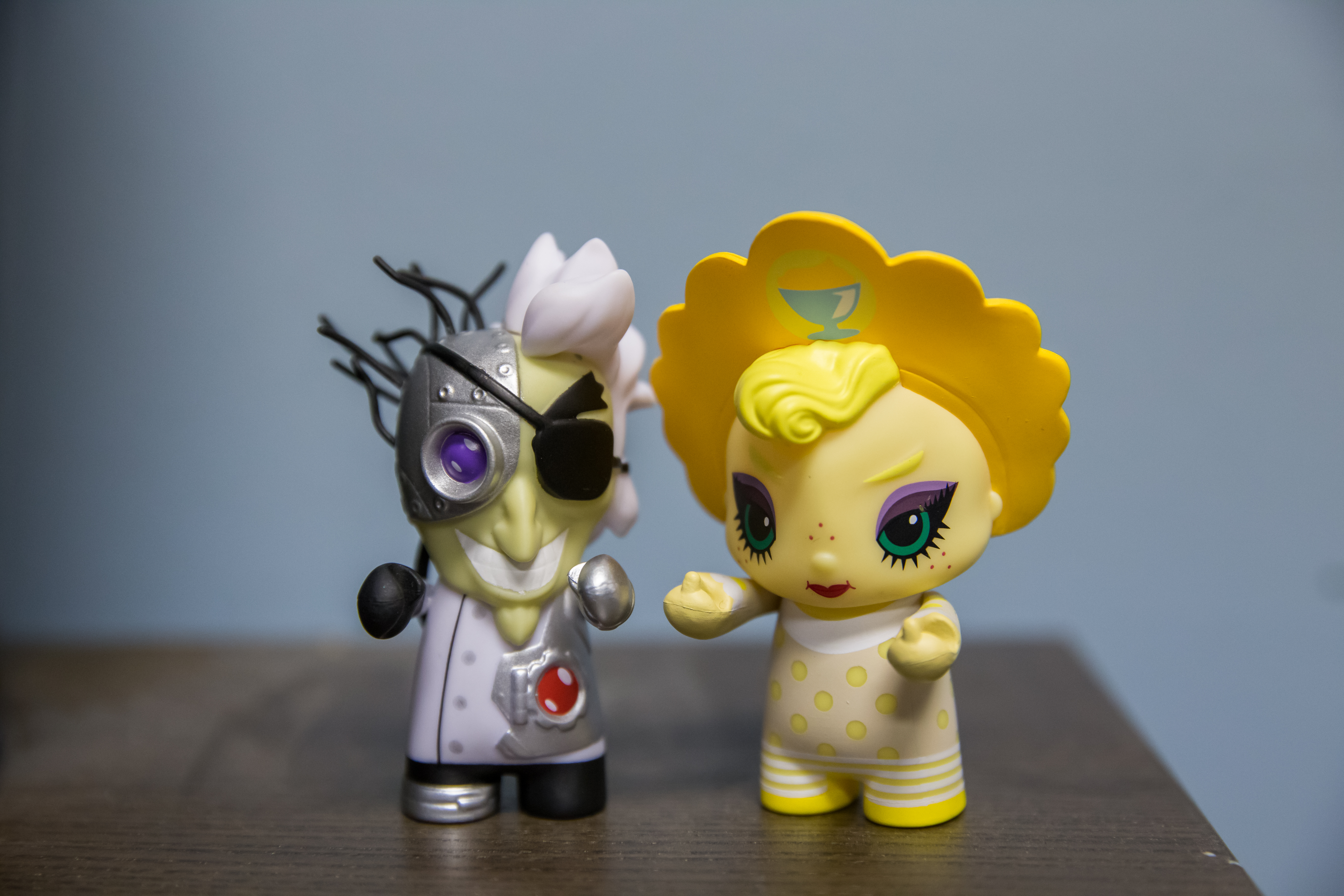 If it wasn't already evident from 8 seasons of Robot Chicken, we here at Stoopid Buddy Stoodios LOVE playing with toys. That's why we were so honored when our Buddies at the vinyl toy juggernaut Kidrobot decided to immortalize some of our classic characters in their line of Adult Swim Vinyl Mini Figures.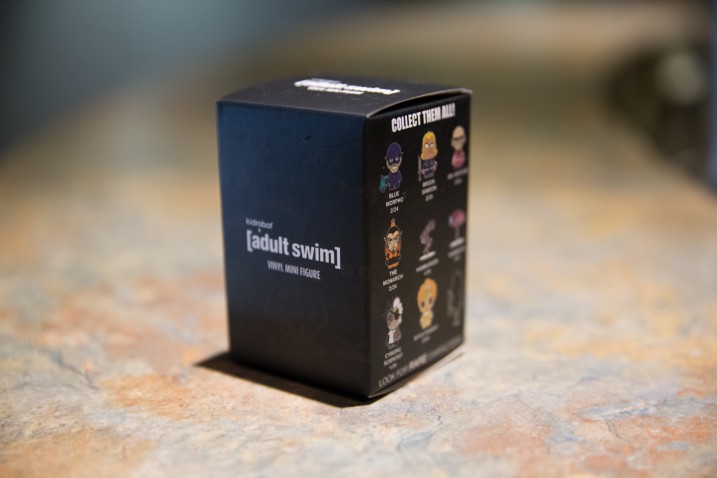 The collection features many iconic Adult Swim characters from such shows and specials as Rick and Morty, The Venture Bros., Samurai Jack, Squidbillies, Fish Center, Too Many Cooks, Robot Unicorn Attack, and OF COURSE Robot Chicken. With so many great characters to choose from, your favorites are BOUND to show up, but since each toy comes shrouded in a mysterious dark box, you never know who you're going to get. Robot Chicken fans in particular may want to keep a special X-Ray eye out for these two: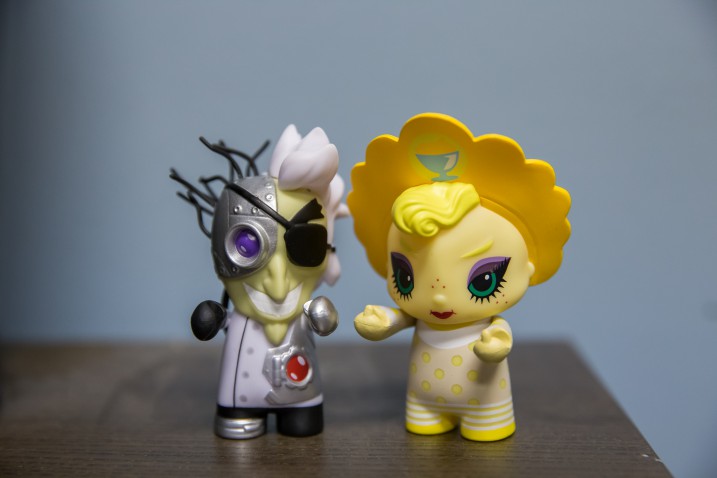 1 out of every 12 boxes contains a Bitch Pudding figure, while the much more rare and exciting Cyborg Scientist (AKA Fritz Huhnmordor*) can be found in 1 out of every 24 boxes.
On the day these toys were released, fans were treated to an amazing free signing event at 3D Retro (a local toy store/vinyl toy collector's dream dungeon) featuring many of the creators of these famous characters, including our very own Matt Senreich and Seth Green (pictured here with "Rick and Morty" creators Justin Roiland and Dan Harmon and another guy in the background)!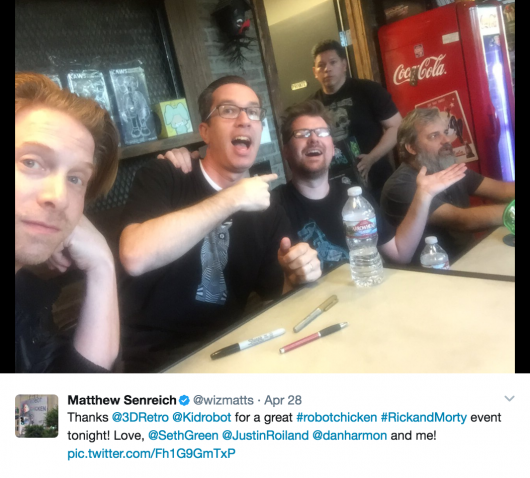 If you care to press your luck and want to score these sweet Robot Chicken collectibles, head over to the kidrobot store by clicking the image below! GOOD LUCK! And let us know who you get!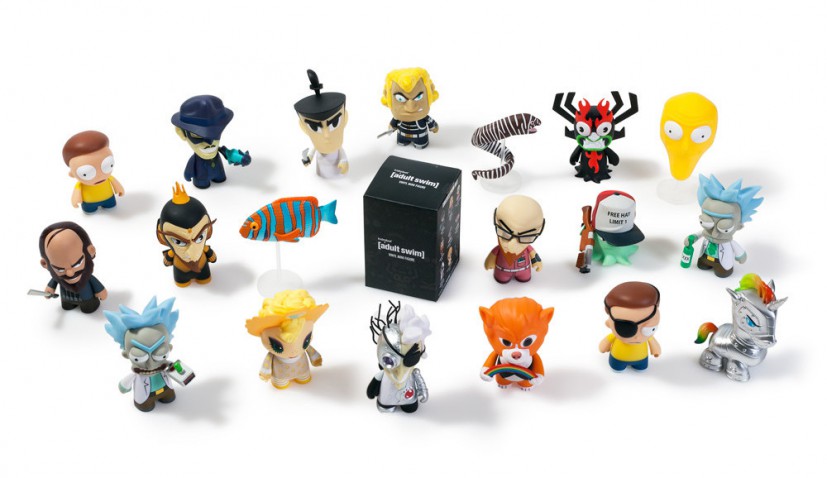 *Fun Fact: "Huhnmordor" is supposedly German for "Chicken Murderer." Neat, right? Also, why don't more asterisk annotations lead to fun facts like this one?! Food for thought…