Meet a Buddy: Becky Van Cleve!
August 29, 2014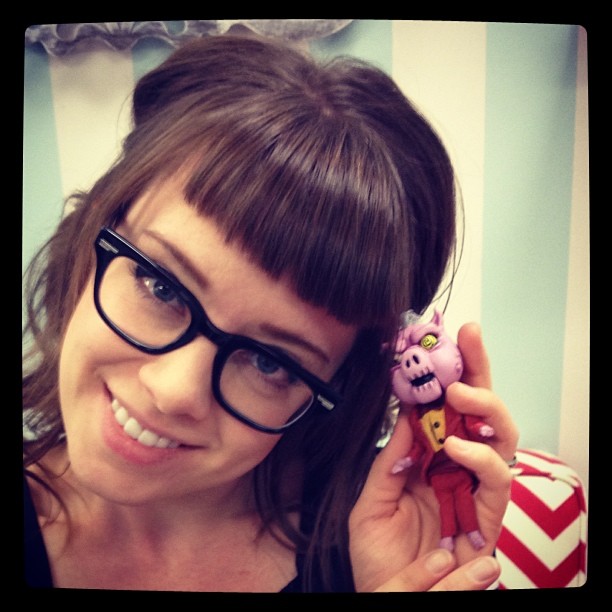 Q: What do you at Stoopid Buddy Stoodios?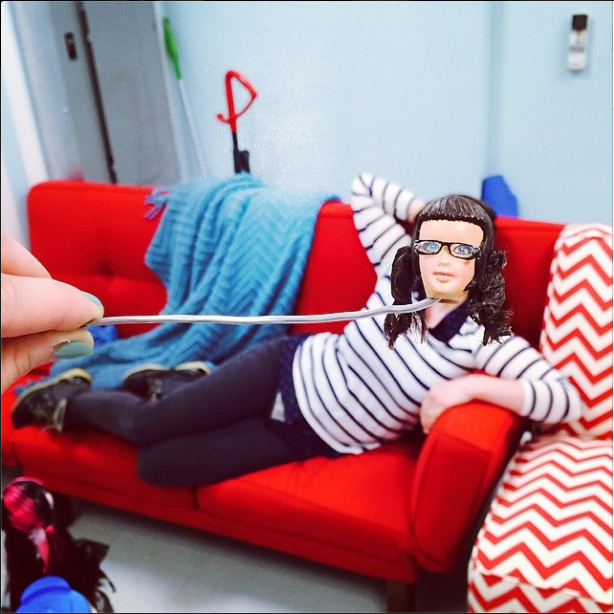 A: I am the Costume Designer for Stoopid Buddy Stoodios!  I'm also the giver of Sweets.  The Costume Shoppe is Candy Shoppe themed!  Of all the sugary-goodness I stock, the Swedish Fish is the Stoodio favorite, for sure!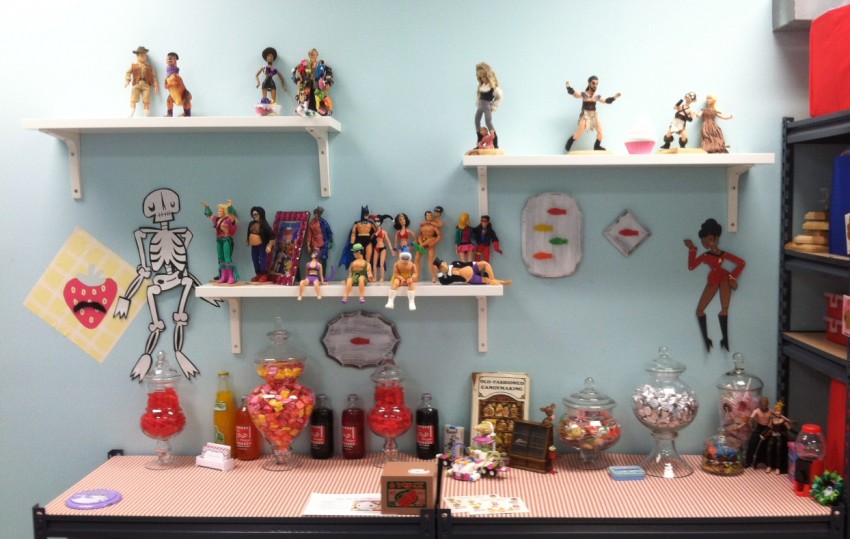 Q: Can you tell us a little about the process of creating a costume for a puppet?
A: Creating puppet-sized Costumes is similar to making human-sized clothing.  You drape fabric on the body, make a pattern, sew, cut, hem, all of that good stuff.  You just have to do it on a teeny tiny scale.  That means you need to squint and hunch a lot to see what you're doing.  Your fabric choices must have a small weave so you aren't giving away the scale.  And you have to find or make tiny buttons, zippers, and trims.
I like to think of the Costume as a secondary Puppet on top of a Puppet.  Not only does the Costume give the character a personality, it can sometimes have as much animation as the Puppet, depending on the action required. When the script calls for a flowing cape or a removable robe the Costume has to be wired for animation.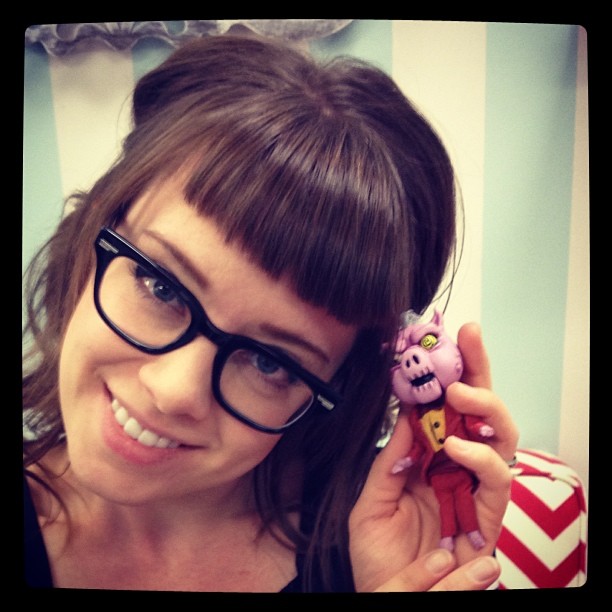 Q: What is your most favorite costume you have made at the Stoodio? Least favorite?
A: I have favorite Costumes from every show we've made here at Stoopid Buddy.  My favorite on Friendship Allstars of Friendship was Porkman.  I made that puppet from snout to hoof; as in I sculpted his head, made his armature, and covered his little pork-butt with an adorable little orange suit and teeny red bowtie. I think it's really important as a Costume Designer for Stop-Motion to have a good understanding of what the other departments at the Stoodio do!  I went to school for Animation, so I am able to think like an animator.  I'm also a Puppet Fabricator.  We all work together as a team to create these shows, so if we know how to help each other, we'll be that much more successful!
I had so much fun designing the costumes for the RCDC2 special!  Although it was awesome designing the hero and villain bathing suits, my favorite puppet / costume I made on RCDC2 was definitely Sexx Luthor!  He showed off his costume on stage by shaking the wired dangly bits on his boots.

Other Costumes I loved making: WWE Slam City's Lucha Grandma, Mad Spy vs. Spy's Jedis, Dinosaur Office's Sheila Halloween costume, RC6's Jareth from Labyrinth, and RC7's Gotherella.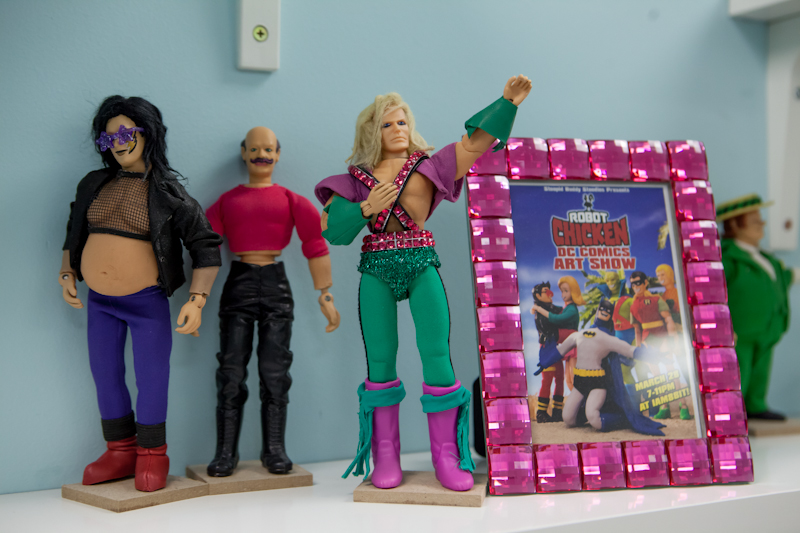 Do I have a least favorite?  No.  Even my disasters were learning experiences, so I love them just as much as the good ones.  😉