Meet a Buddy: Whitney Loveall!
November 04, 2014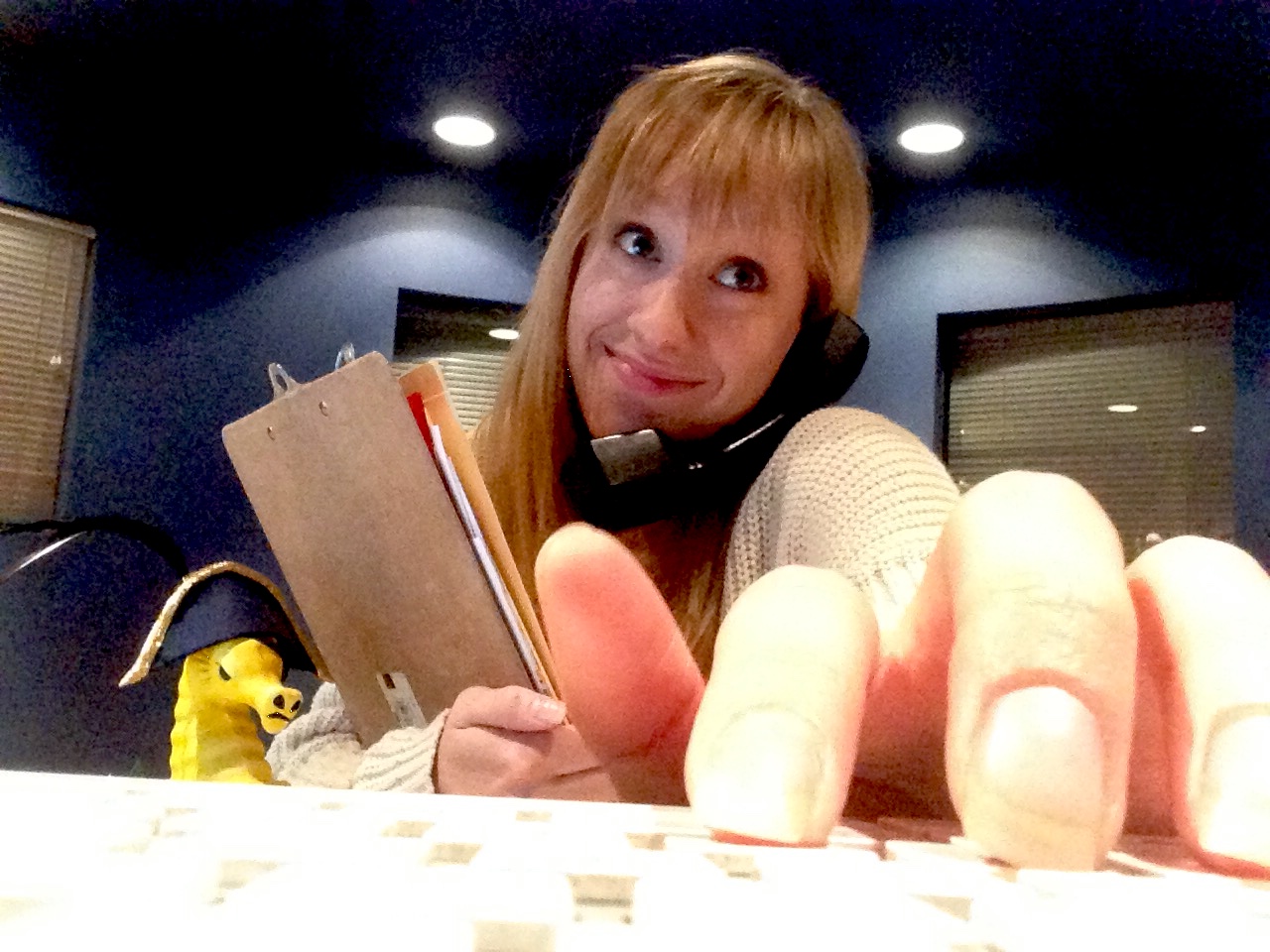 If you've ever visited Stoopid Buddy Stoodios, you've definitely met this Buddy… She's hard to avoid since she sits at the front desk and wows everyone with her vast knowledge of everything Stoopid!
Q: What do you do at the Stoodio?
A: I'm the Receptionist, a.k.a. Lord of Everything. I have daily tasks that are anything from answering the phones, responding to emails and greeting visitors as they come in. I am also in charge of our awesome internship program, so I've got my hands on a little bit of everything!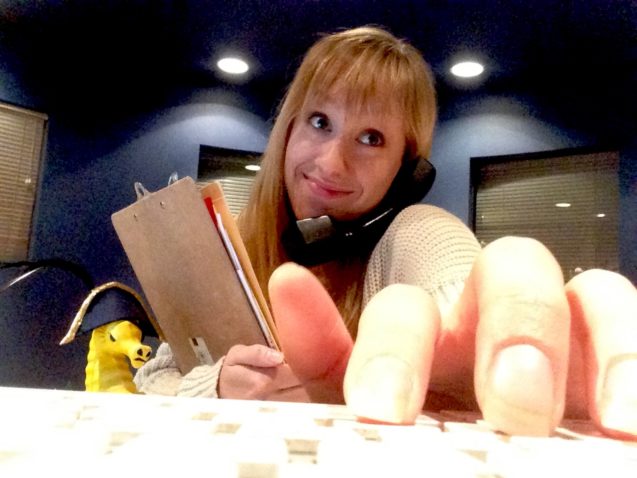 Q: What is it like being at the front desk and getting to see a dose of everything?
A: I absolutely love it. I like being able to witness it all and being the 'go-to' person for everyone in the Stoodio. You could basically call me 'the Almanac" of the Stoodio because I'm involved with everything that goes on here. I know everyone at the Stoodio so it makes coming to work that much more enjoyable.
Q: Describe working at the stoodio in three words.
A: TONS OF FUN. I didn't even have to think about it. Honestly, there's no other way to describe it!
Q: You get to see a lot of different people working at the front desk. Who have you been most excited to see?
A: It's not that often I get starstruck anymore just because I've seen so many people come through, but I will definitely never forget meeting George R. R. Martin. I am a huge Game of Thrones fan so being introduced to him was definitely memorable.
Q: So Stoop-Bot stands right next to your desk in the lobby, is he ever too much of a distraction?
A: Well, we do have a secret relationship that no one really knows about….. until now I guess… I do my best to get my work done without letting him distract me, but sometimes it's just so hard to resist!