Nerd is the Word
September 21, 2016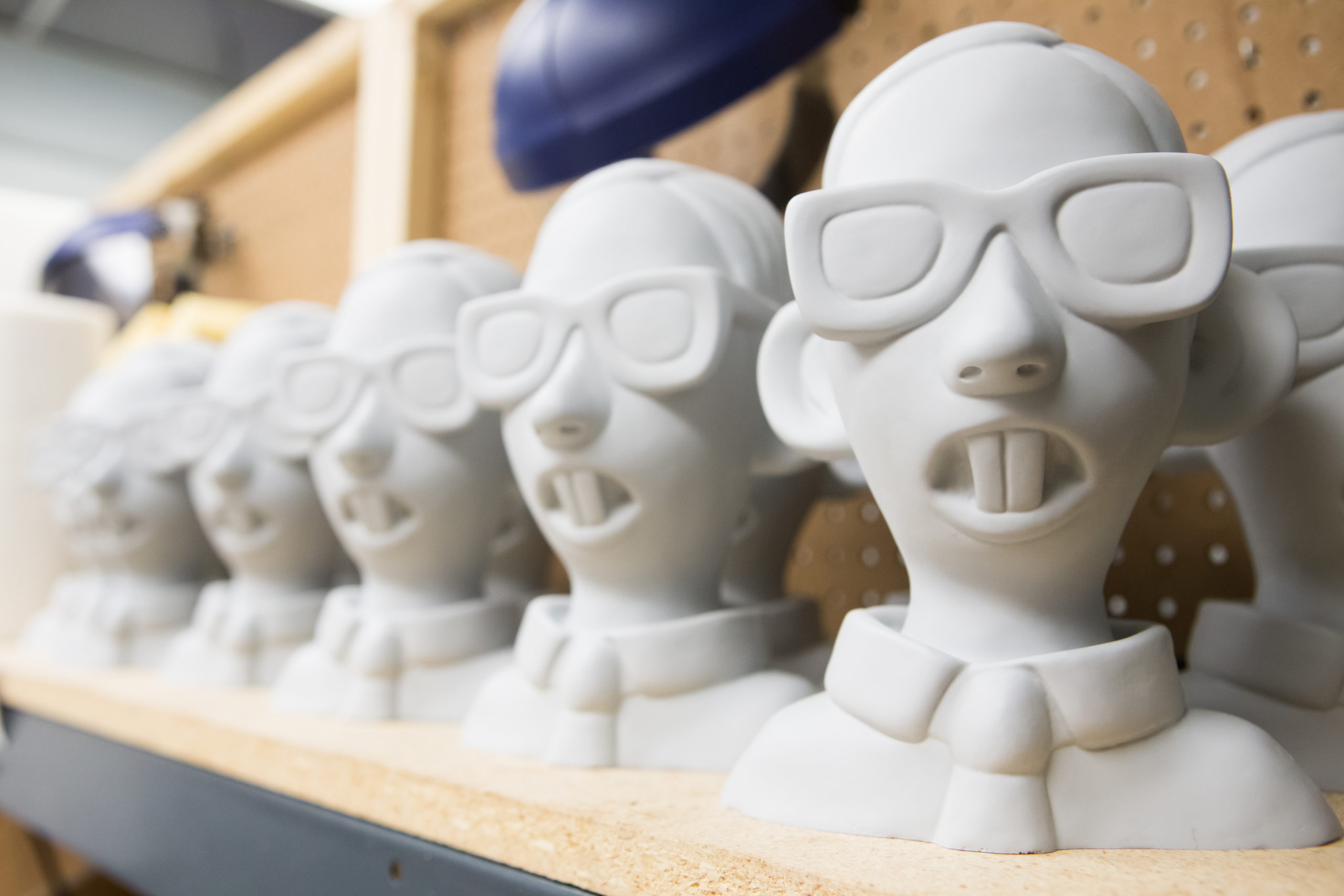 Not long ago, Stoopid Buddy Stoodios and iam8bit celebrated the heroic release of the Robot Chicken DC Comics Special III: Magical Friendship with a brave and bold art gallery full of Buddy and fan-made works of art. Among the leagues of Robot Chicken and DC Comics-related material, one series really stood out: a legion of one-of-a-kind Robot Chicken Nerd busts.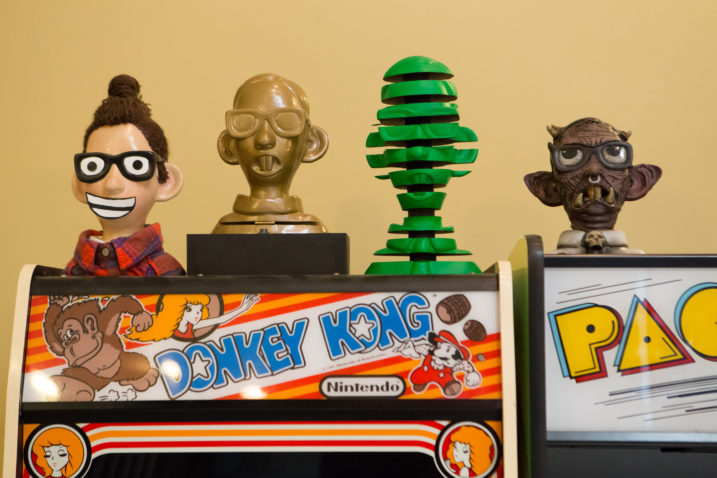 Each bust was molded from a sculpt that was made in-house by the keen titans of our puppet department.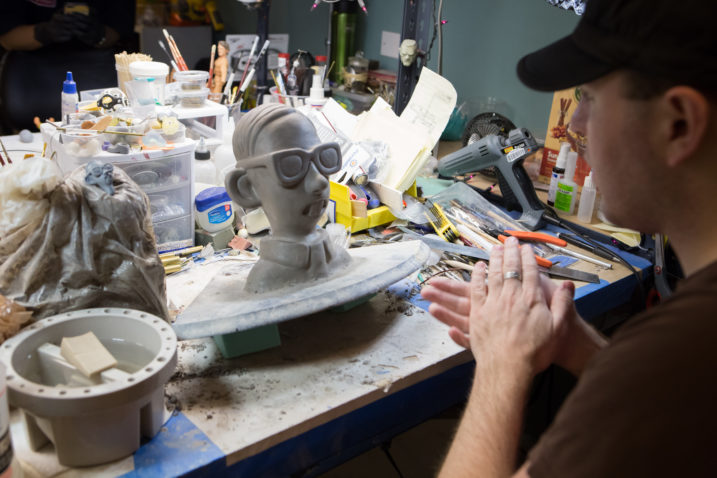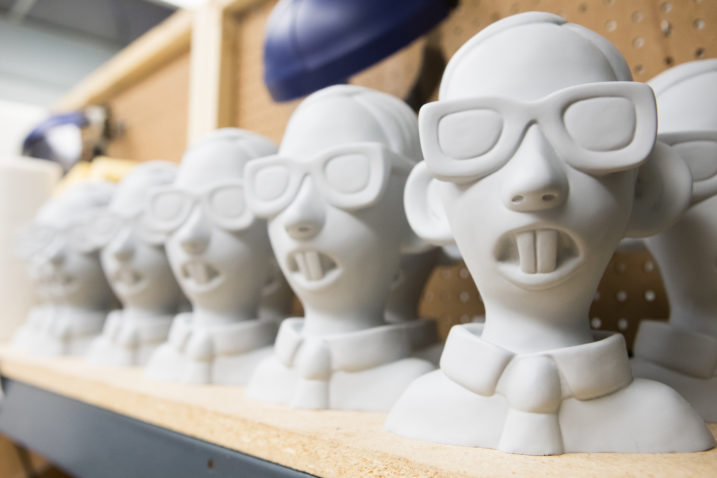 From there, they were customized by several different artists who all brought an entirely unique spin to their super statuary, making for a herd of nerds ranging from the beautiful to the terrifying.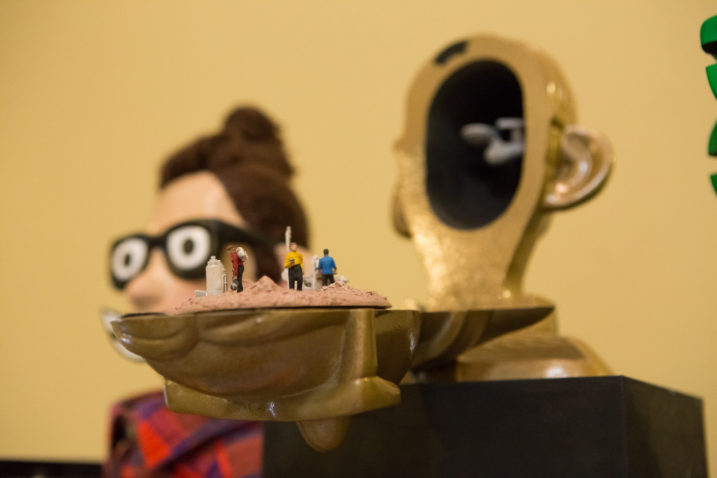 Many of the busts were bought up in a flash by attendees to the art show, and a lot of them found their way back to Stoopid Buddy Stoodios, where they could be displayed alongside their nerd brothers and sisters, the way they were meant to be enjoyed. Enjoy this gallery of the Stoodio residents in their natural habitat and, if you have the (Ra's Al) GALL, see if you can find all of the DC Comics puns hidden in this post*!
(*This challenge also goes for anyone with a whole bunch of free time.)