RECAP: San Diego Comic Con 2014
July 31, 2014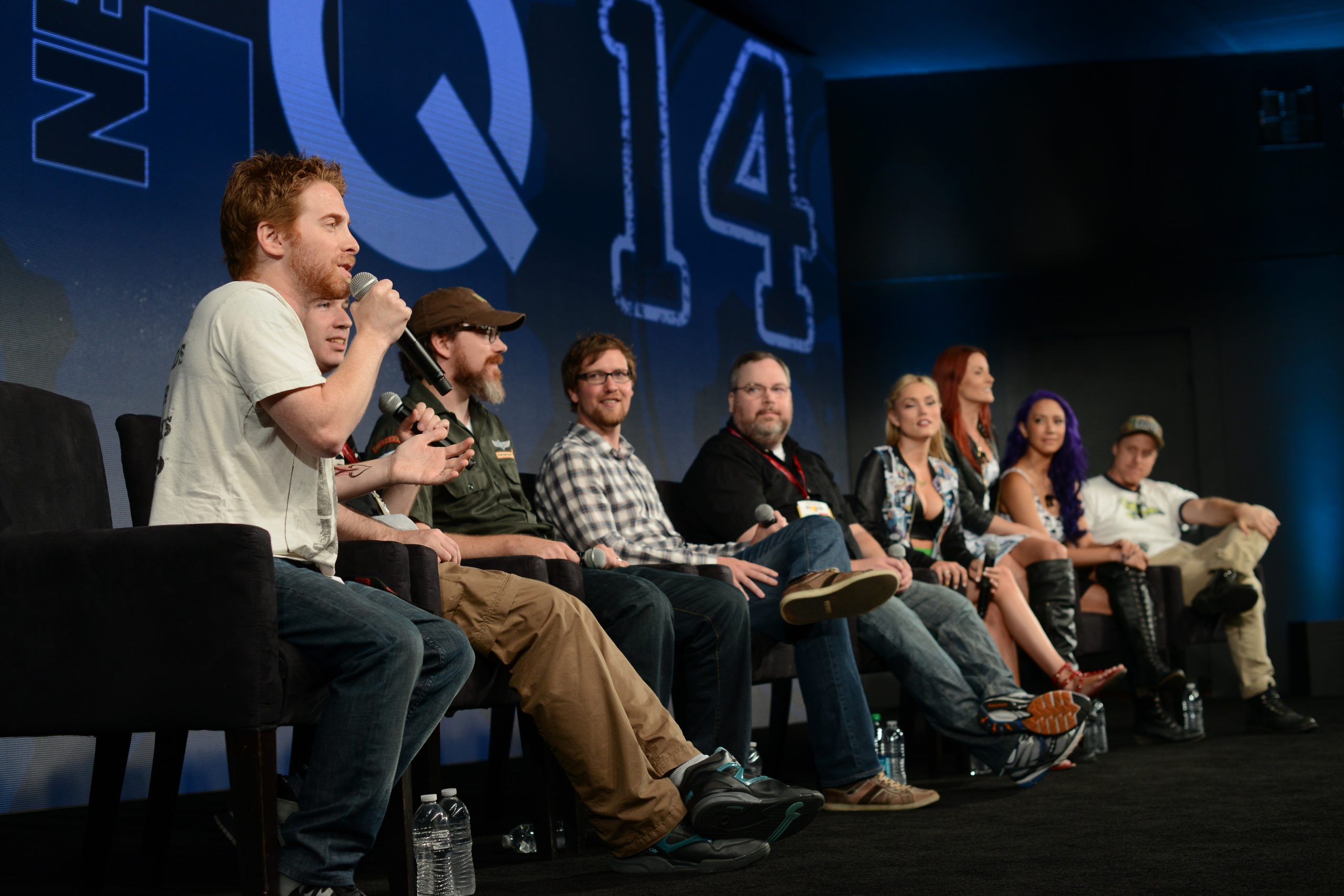 You feel that?  It's the post-Comic Con blues.  After a great weekend of panels, discussions, cosplay and life span reducing diets, SDCC14 has officially come to a close.  If you're feeling the same way we are, this recap will surely pick you back up!
Stoopid Buddy kicked off Comic Con in a big way with the Nerd HQ panel, featuring all of your buddies plus Team Unicorn and legendary voice actor Alan Tudyk.  This was the first crowd to feast their eyes on a trailer for our upcoming Team Unicorn pilot and a teaser for the expansion of our Robot Chicken opening credits mythology.  It was a packed house and we gotta say Nerd Machine is certainly the best place to be at The Con.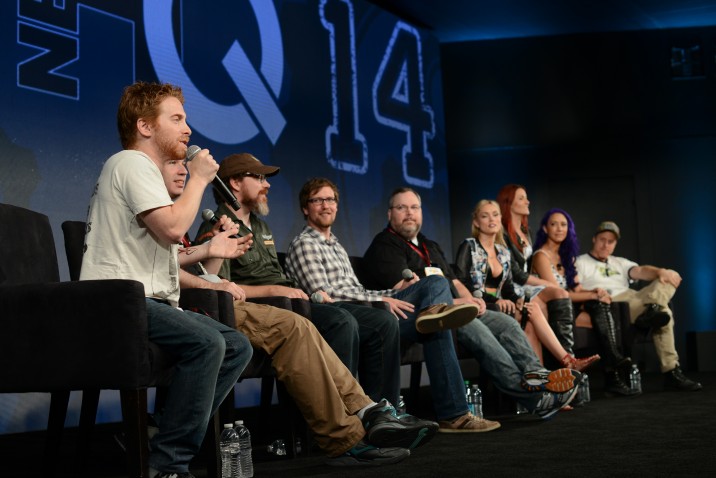 Speaking of Nerd Machine, did you get a chance to check out our animation stage?!  Robot Chicken animator Dillon Markey gave daily animation tutorials featuring a ton of iconic characters such as Ripley from Alien.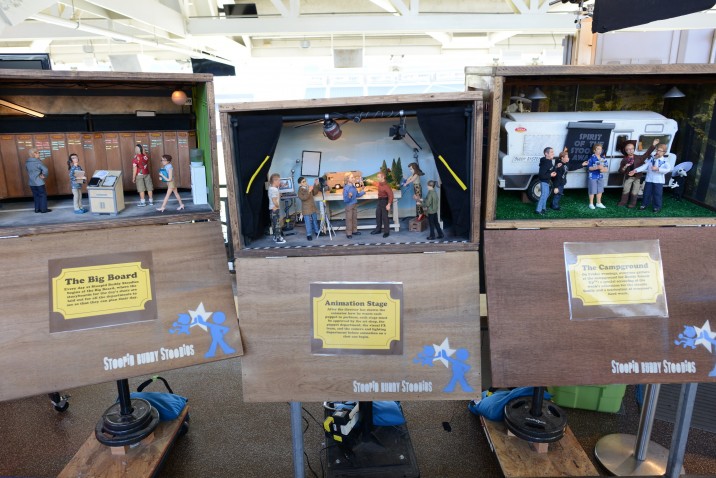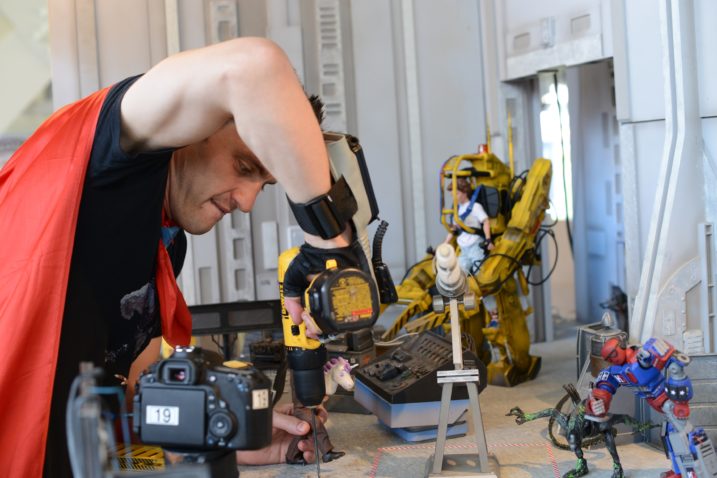 Seth took part in moderating NASA's Giant Leap panel in honor of the 45th anniversary moon landing.  The panel included the legendary real life superhero Buzz Aldrin, NASA's director of planetary science Dr. Jim Green, astronaut Mike Fincke and JPL engineer Bobak Ferdowsi.  The inspirational discussion focused on plans for future space exploration and turned out to be a true gem of the Con.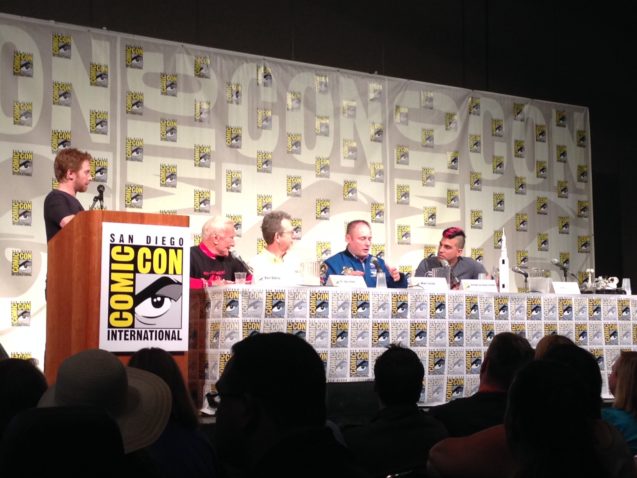 Following the Nerd HQ panel, Robot Chicken cohorts Seth Green, Matthew Senreich, Tom Root, Breckin Meyer,  Zeb Wells and moderator Keith Crofford took the Indigo Ballroom by storm and delivered another crowd pleasing look into the process of making Robot Chicken.  Nobody was spared in this one, not even Stevie Wonder.  Featuring the Bitch Pudding Special in its entirety, a sneak peak at the RC7 finale, and a trailer for Team Unicorn, this panel was packed with tons of exclusive silliness.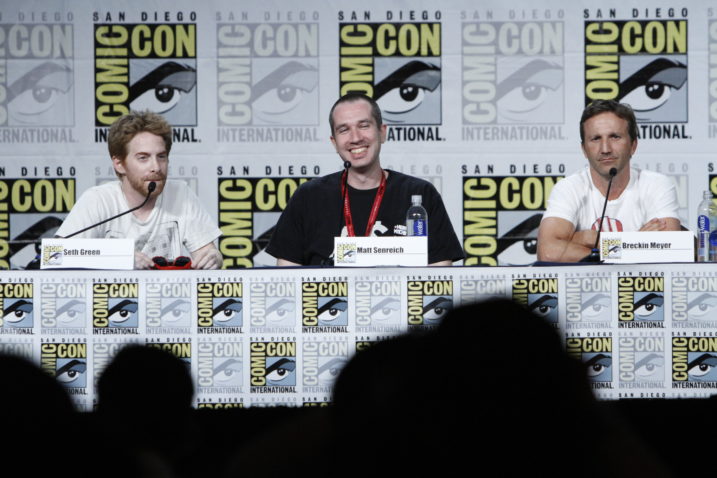 And of course Stoop-Bot stopped by to greet Robot Chicken fans and the Stoopid Buddy crew!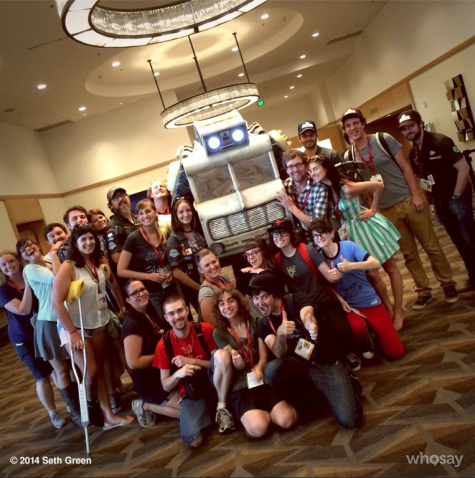 Later, at the Family Guy panel, Seth joined  fellow voice actor Mike Henry, as well as executive producers Rich Appel, Steve Callaghan, Danny Smith and co-executive producer Peter Shin to reveal a special five minute sneak peak at the Family Guy/Simpsons crossover episode titled "The Simpsons Guy."
Last but not least, Seth Green, Matt Senreich, Tom Root and Zeb Wells took to the Con floor for the Robot Chicken signing.  All was business as usual until Stoop-Bot showed up to greet the Robot Chicken fans waiting in line.  Many robot hugs and selfies took place, naturally.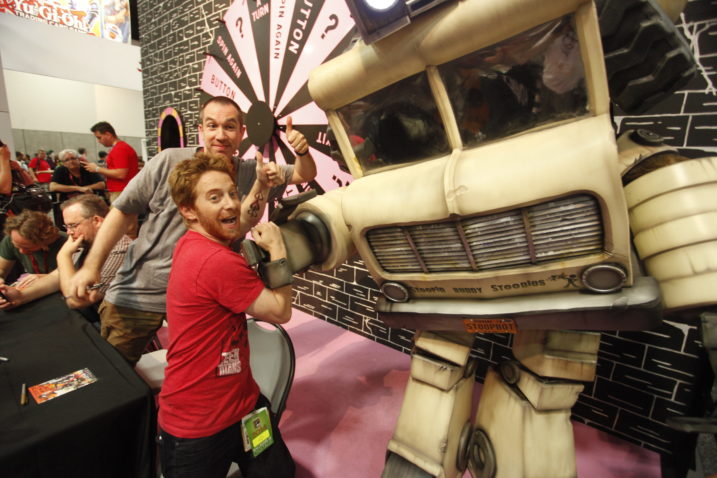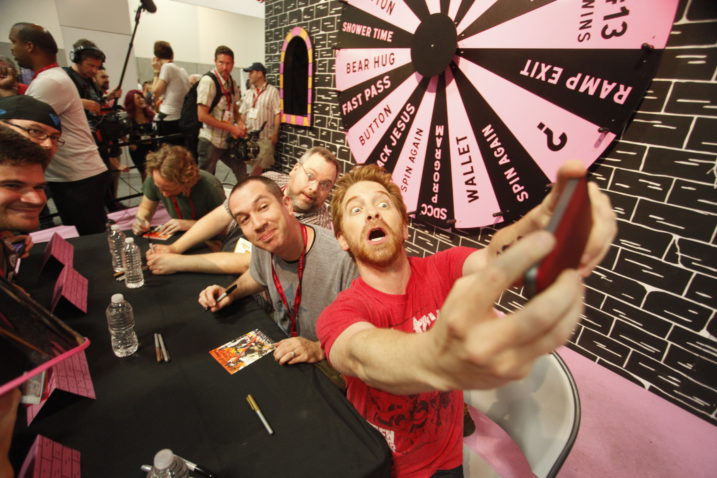 If you were able to stop by WWE, then you probably spotted original sets and characters from WWE Slam City!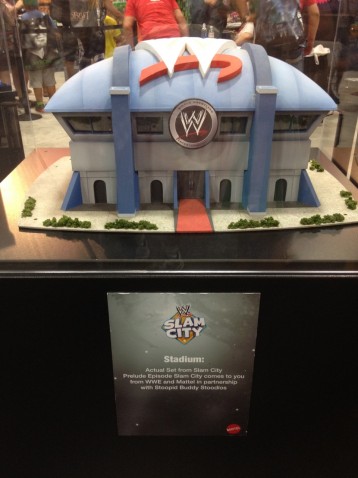 Don't forget that if you got yourself a fold-up Bago, post it with #bemybuddy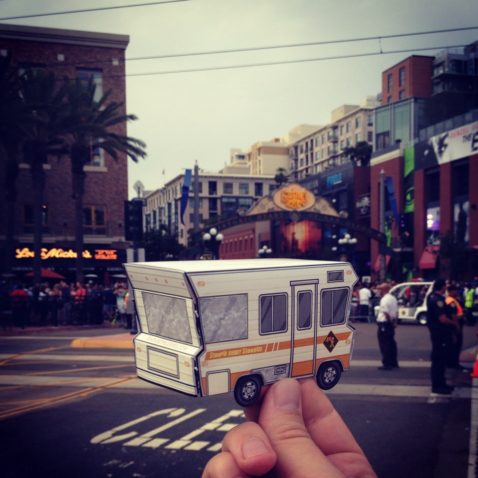 And that's that!  Catch your Buddies and Stoop-Bot at The Con next year!