Robot Chicken is Headin' to Riverdale!
April 21, 2021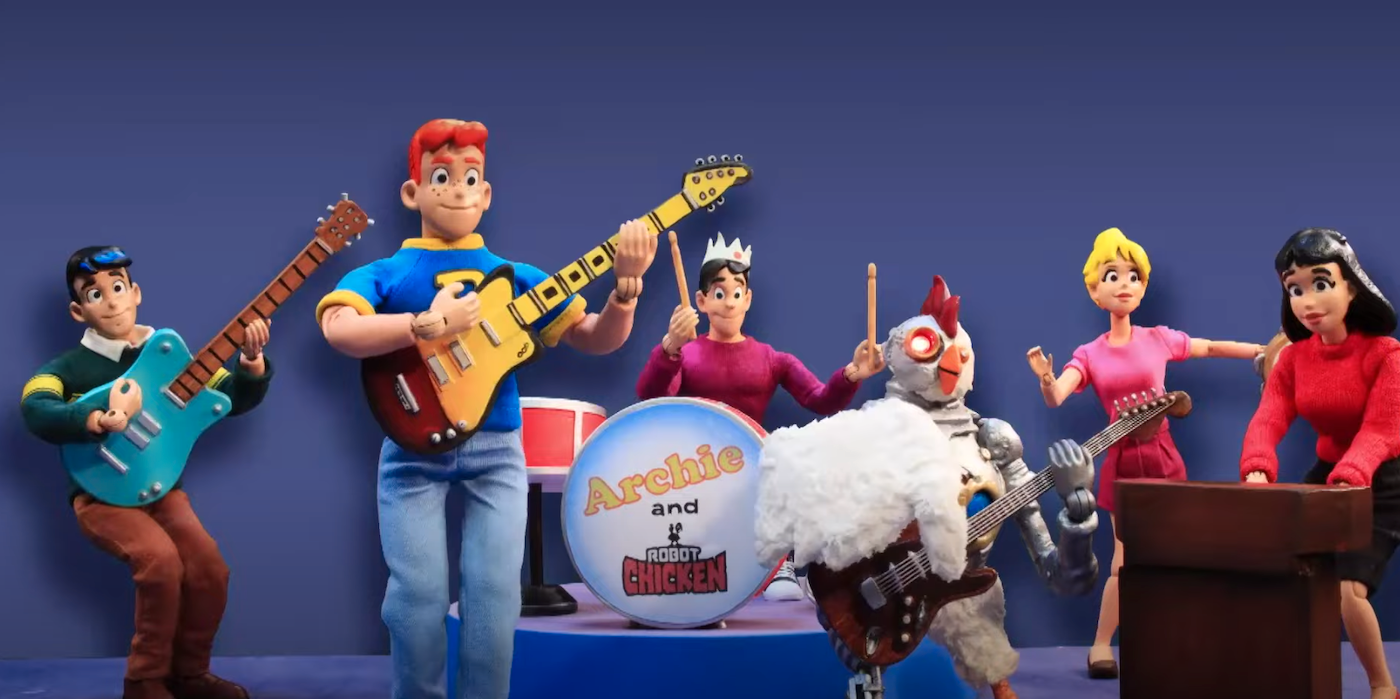 In what might be one of the most unexpected crossovers of all time, Robot Chicken is heading to Riverdale in our latest upcoming special with Archie Comics!
Archie, Betty, Veronica, and a cavalcade of other surprise guests will be getting the Robot Chicken treatment very very soon.
Of course, you know we dug deep for this one, so you can expect to see pop-ins from Josie and the Pussycats, and of course, the international sensation themselves, DuJour!
The Bleepin' Robot Chicken Archie Comics Special premieres May 23rd on Adult Swim at midnight. We'll hold a bawkin' seat for ya!