Robot Chicken Round-Up!
June 14, 2016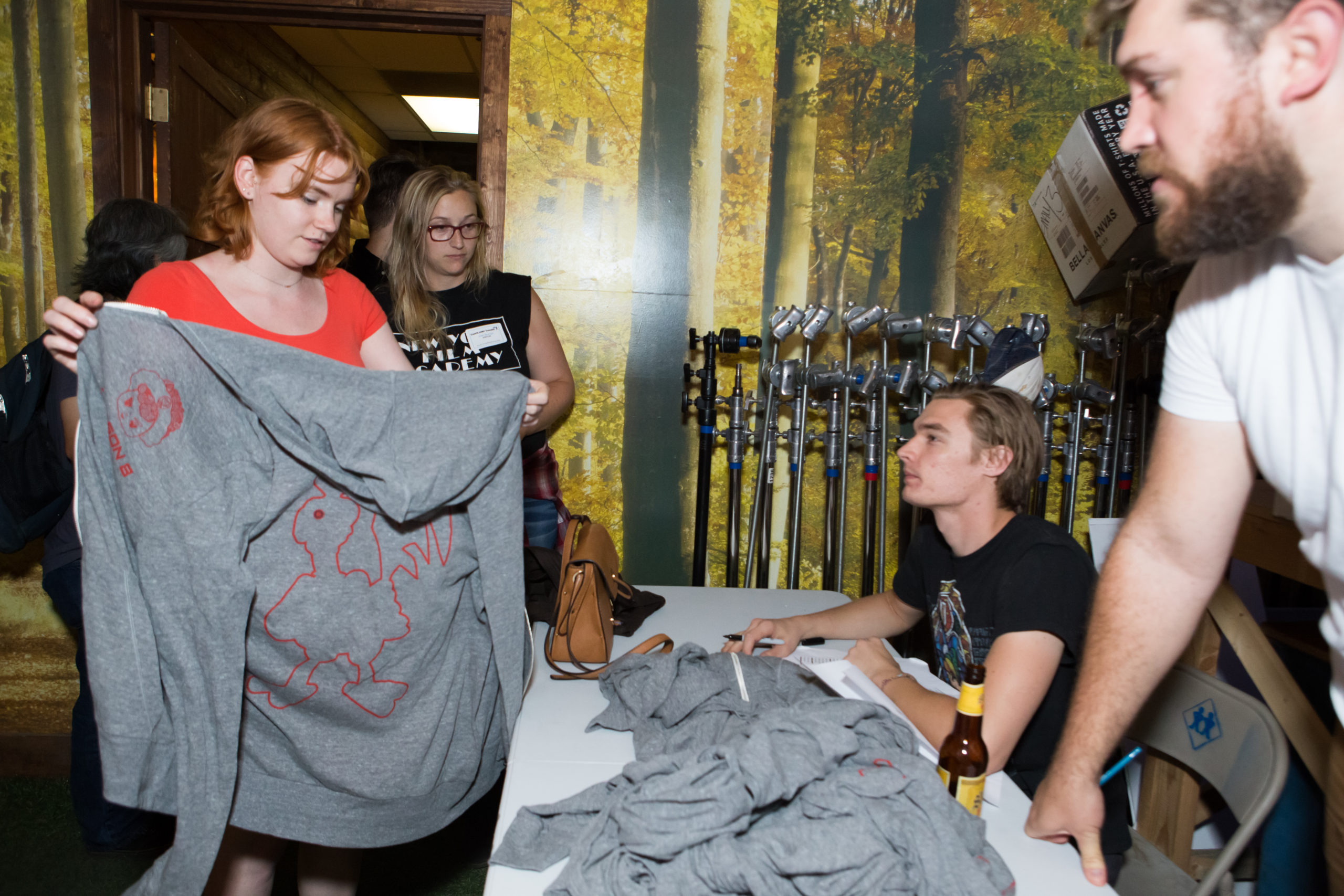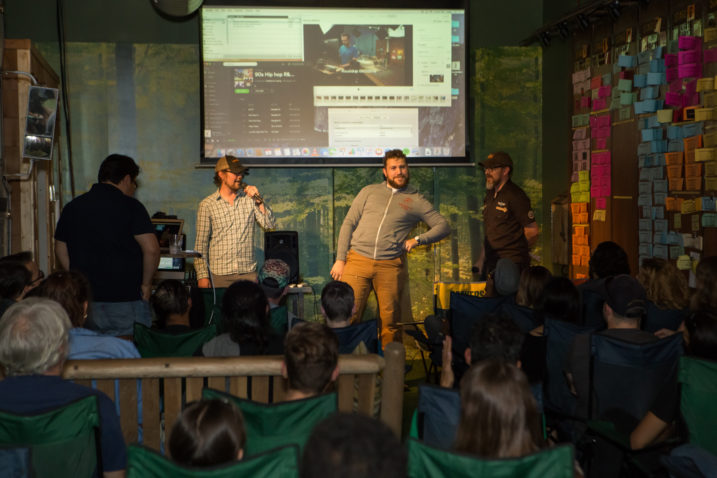 Robot Chicken Season 8 has come to a close and the Stoodio celebrated in typical cowboy fashion with a Robot Chicken-centric Round-Up! At the event, all of those Buddies that helped with Robot Chicken season 8 in any way were treated with a SLEW of customized Robot Chicken crew merch! First up, the long-awaited crew hoodie, which features a beautiful line-drawing depiction of the eponymous Robot Chicken on the back: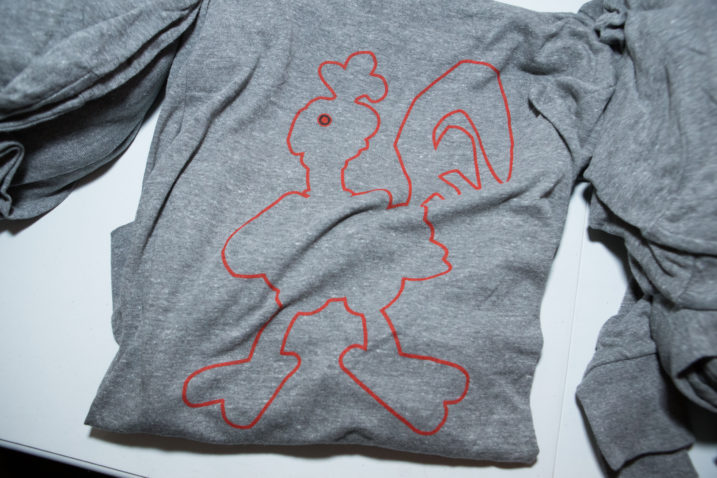 And on the front, a tribute to the glorious season alongside a foul-mouthed children's toy named after a mean dessert: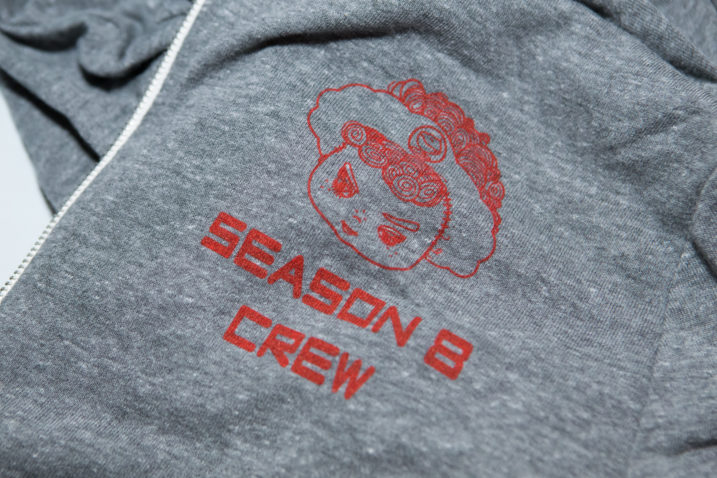 And if anyone wants to trick out their brand-new season 8 crew hoodie, they were ALSO gifted with the official (and unpredictably cute) Robot Chicken season 8 Buddy Patch: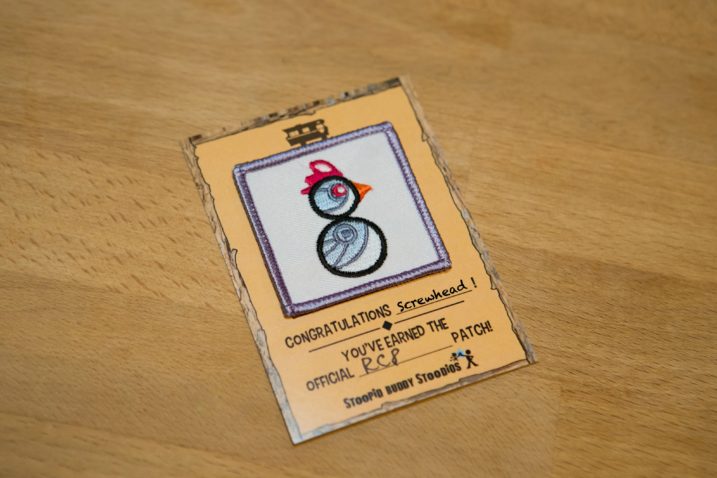 Apart from all the gift-giving, the evening was full of laughter and camaraderie. The crew enjoyed a screening of Robot Chicken head writer Tom Root's favorite sketch from the season: Screwhead (which you can view and enjoy here), and all was well! You can still enjoy sketches and full episodes from the instantly legendary season 8 on Adult Swim's youtube channel and adultswim.com.