Spirit of the Stoodio Award
Adam Ruckersfeldt
February 16, 2016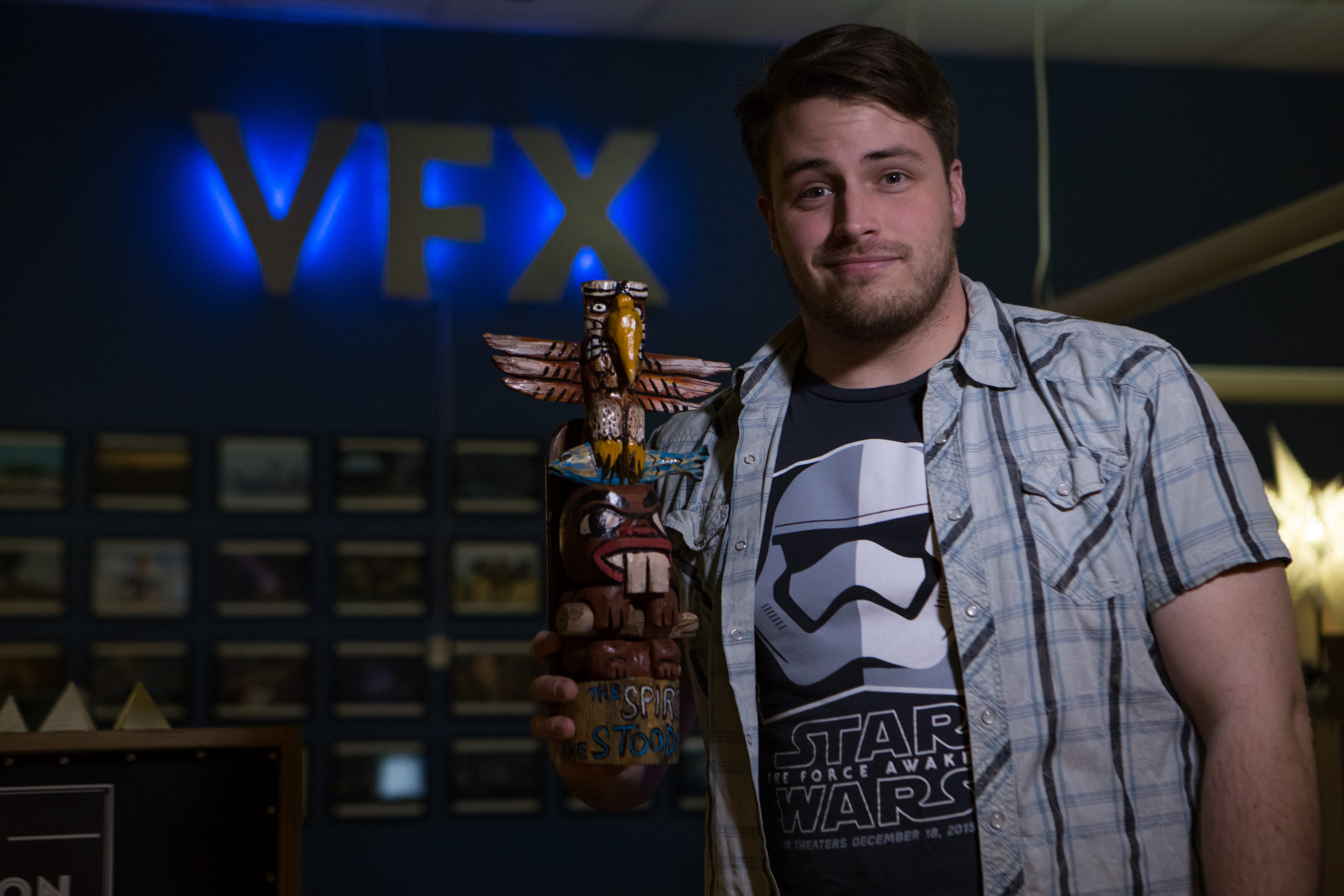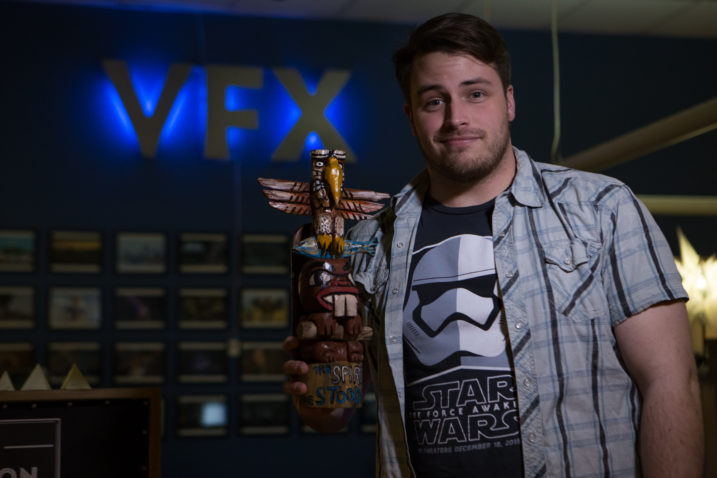 The winner of the Spirit of the Stoodio Award this month is none other than visual effects superstar, Adam Ruckersfeldt. Through his consistently outstanding VFX skills, Martha-Stewart-like organization, and Captain-America-esque leadership, Adam embodies the Spirit of the Stoodio in everything he does. In an attempt to educate the masses on the existence of this magical man, the following biographical poem was recited at a recent Buddy Round-Up:
In everything we produce, this buddy steals the scene
and they do it all from behind two big ass computer screens.
When work gets you down and the week starts to feel long
this buddy brightens your day with a smile and a song.
 . . .
He's worked on it all, from commercials to shows.
If we told him we loved him, he would say that he knows.
When you see good VFX, he's most likely the source
with work so impeccable, you'd think he's using The Force.
 . . .
He'd gladly be arrested if loving Star Wars was a crime
He's seen Episode 7…10 goddamned times!
The shots he's composited will make your face melt
He's the spirit of the stoodio:
Adam
Ruckersfeldt
.