Spirit of the Stoodio Award
Marta Da Costa
April 05, 2016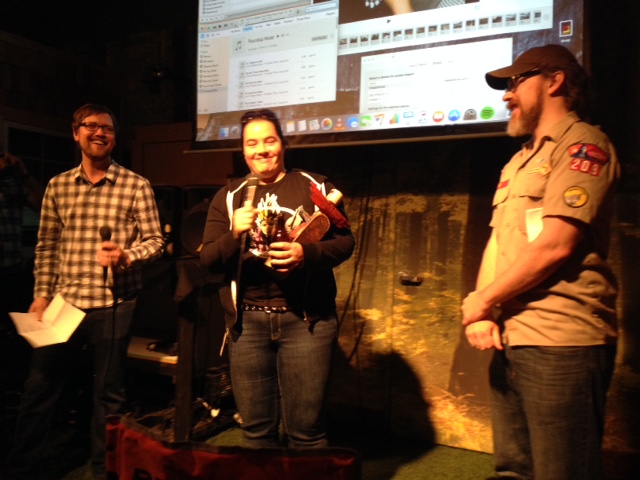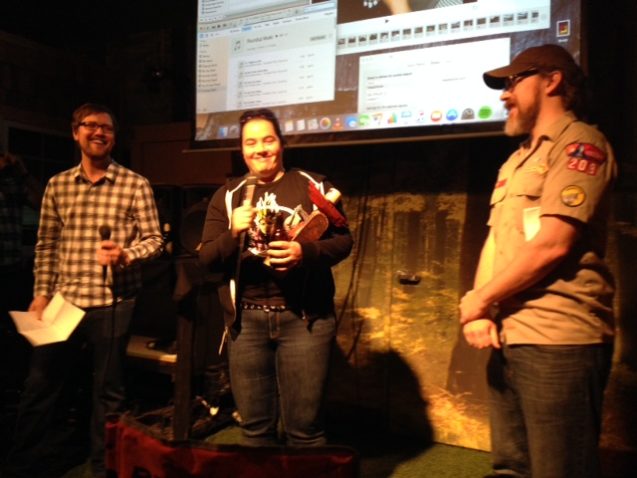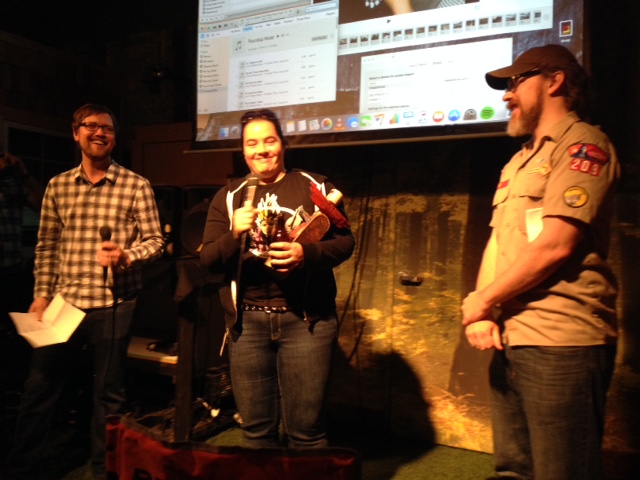 This month, the Stoodio honors Marta Da Costa for her achievement in being one heck, nay, one HELL of a coordinator for the puppet department. The Stoodios is currently in production on the still-very-under-wraps Buddy Thunderstruck, but we can say that there are a lot of brand new puppets in this show, and they're unlike anything the Stoodio has made before, so Marta has worked tireless to create brand new systems of organization for the puppet department and has literally been everywhere at once to make sure puppets are getting completed and delivered to the stages quickly. We thank you, Marta, for your hard work, your positive attitude, and your delicious brain brilliant mind! Here's the poem written for Marta that was recited at her tear-filled award ceremony (the tears were ours, not hers).
Hey all you fine, fine folks,
We've got a new SOS, and it's no joke
For today, the day meant for foolery,
There is nobody cooler than she!
. . .
This buddy has been with us from the start
From intern to puppets, she's shown a lot of heart.
She's got a can-do attitude, positive vibes, and is super funny
This buddy is so cheery and bright; she'll make a dark room seem sunny.
. . .
She sculpts, she jokes, she delivers Artichoke(s)
All the traits that make a great buddy, this gal evokes.
Like our very own superhero, she flies between buildings
Protecting our precious puppets from evil-doings
. . .
You all know her, you all love her, maybe more than pasta
Come on up here, Marta Da Costa