Spirit of the Stoodio: Baifan Xie
February 21, 2018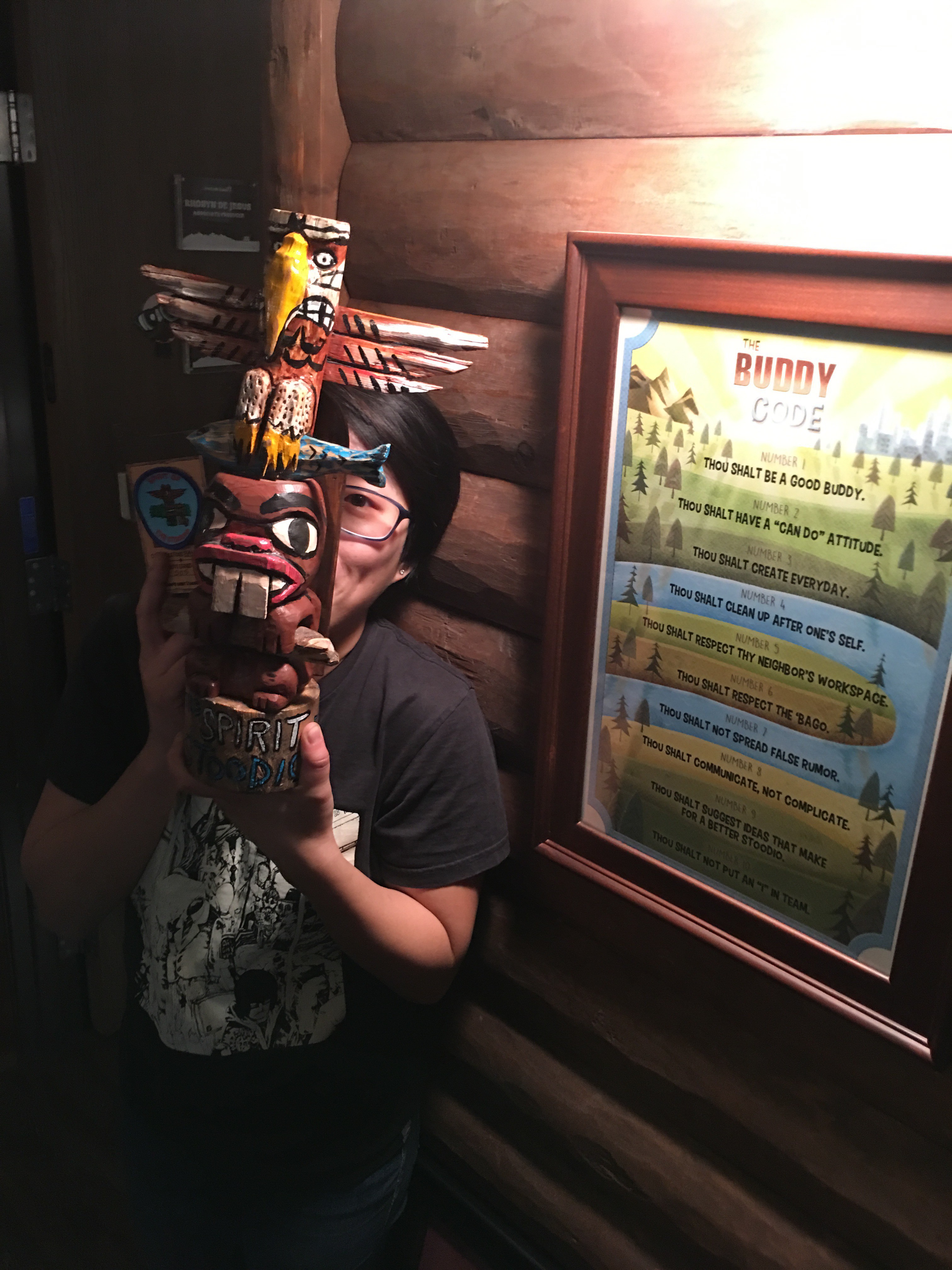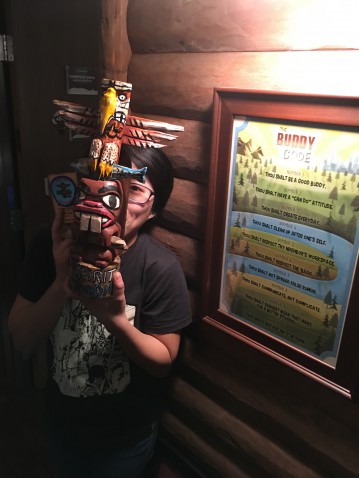 Ahh, February. If there's a better month for sharing the love, well… there really isn't, is there? This month, the Spirit of the Stoodio totem was passed on to Baifan Xie for her boundless positivity and can-absolutely-do attitude. And like we could forget the customary Spirit of the Stoodio poem:

This buddy is fierce, always going and getting
When there's work to be done, you won't find her sitting.
Don't let her small size lead you astray,
This buddy kicks butt all night and all day.

She's our secret weapon when we get in a crunch,
Whether moving your plywood or getting our lunch
Her grin is as wide as her body is tall
Brightening days as she strolls down our hall

Helpful, amazing, strong and heartfelt
This special buddy has a secret blackbelt
She floats like a butterfly and stings like a bee
Spirit of the Stoodio is the one and only Baifan Xie!