Spirit of the Stoodio: Cat Saldana
January 09, 2018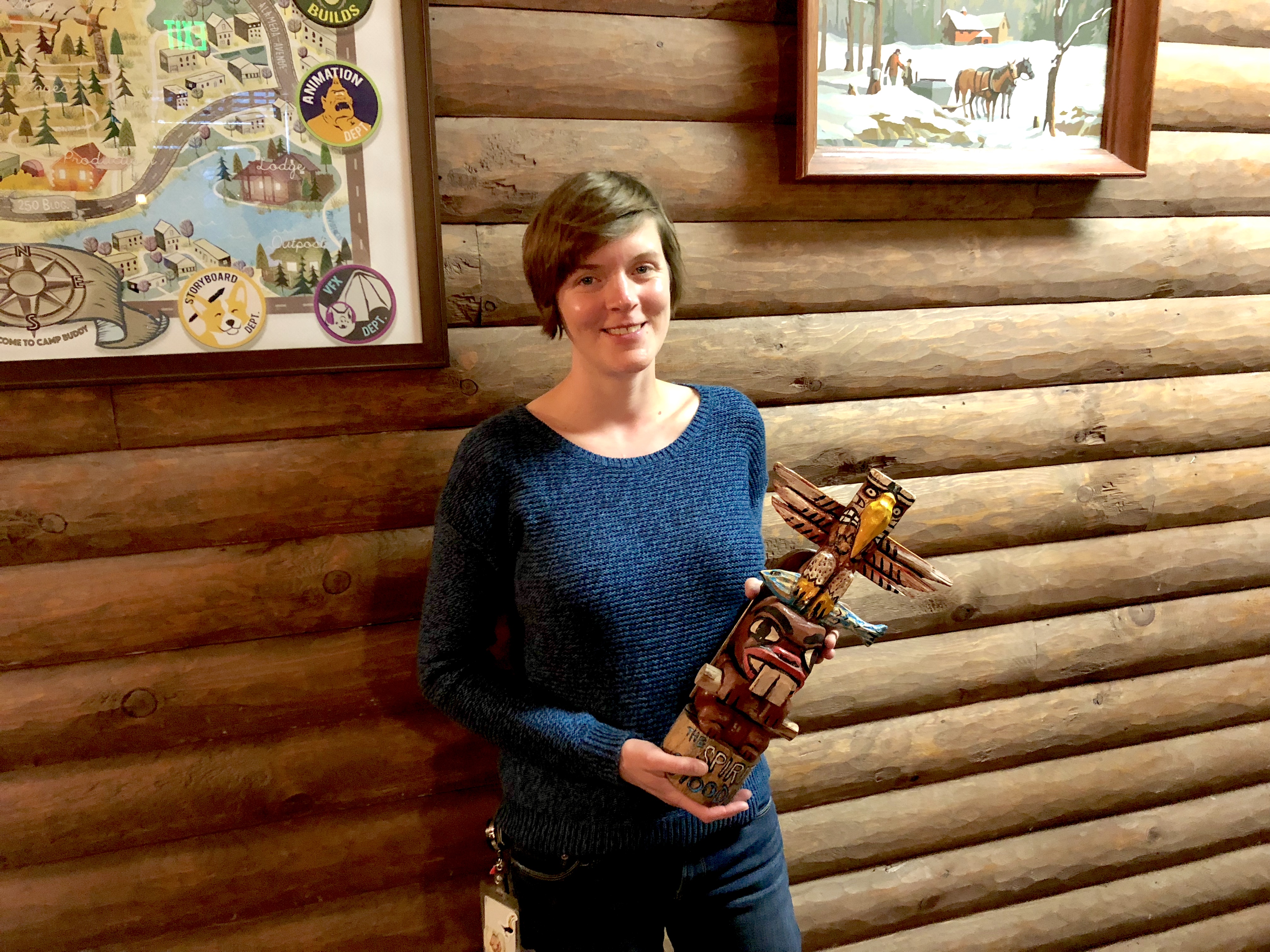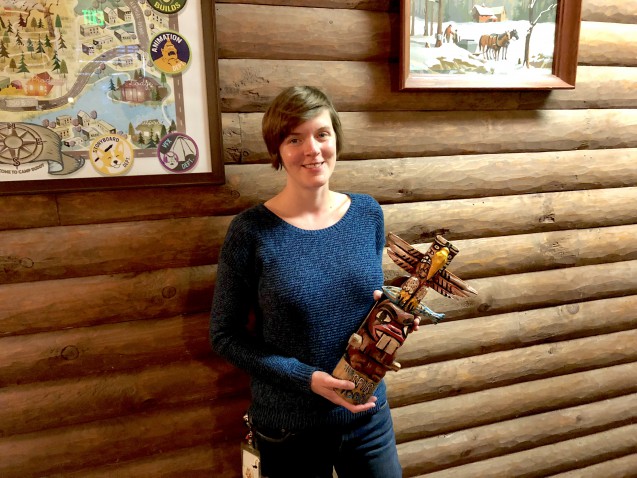 Another month, another star buddy — the amazing Cat Saldana is ringing in the New Year for us as this month's well-deserving Spirit of the Stoodio! For her we give our utmost gratitude, our precious totem, and grace her excellence with a rhyme:
When we're all going crazy
To get through the season
This very special buddy
Is our solid voice of reason

Always kind to all
Even up against the clocks
She loves her quirky animals
Especially her Ewoks

She even plays the sax
Is there anyone greater?
Spirit of the Stoodio
Goes to Cat Saldana, the animation coordinator!