Spirit of the Stoodio: Devon Kreider!
February 10, 2017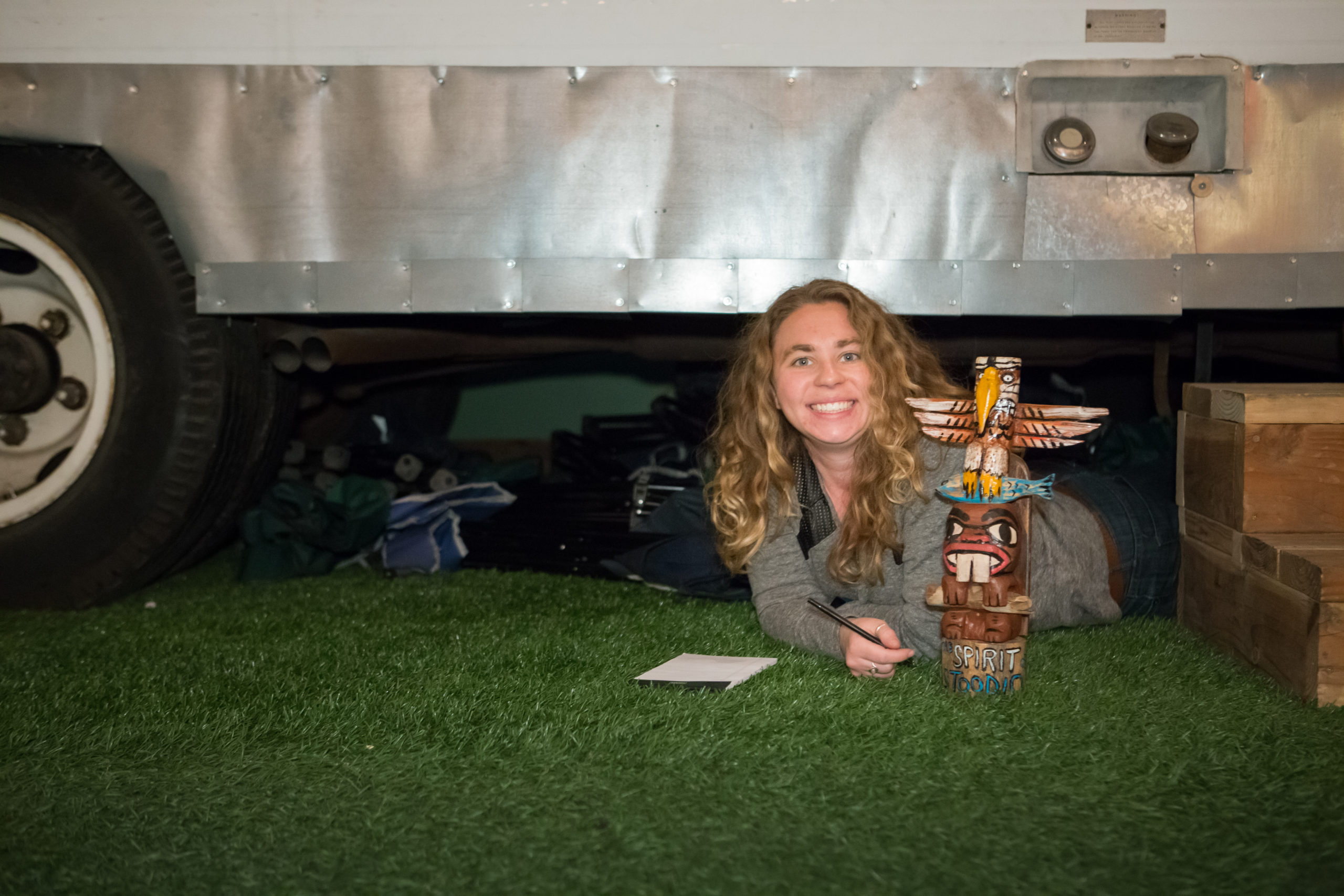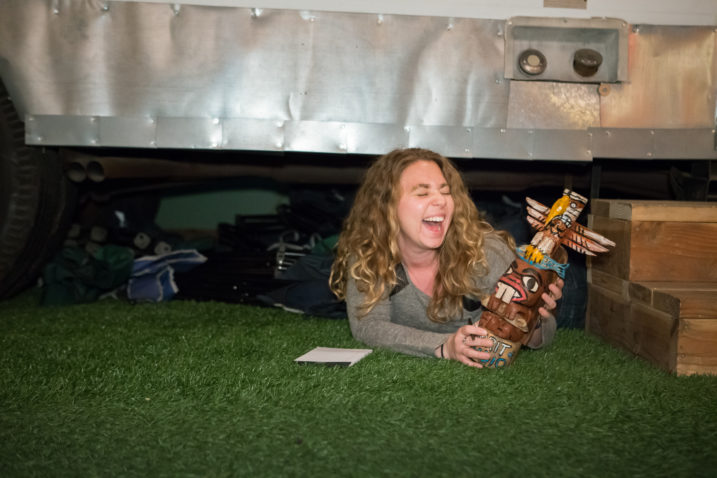 If this Stoodio was a car, where the directors are the drivers and the animators are the engine, our incredible production assistants are the gas. Production assistants make this whole thing go, and this month's Spirit of the Stoodio, Devon Kreider, is premium, unleaded, high-octane rocket fuel. Devon has sprinted and printed and organized her way through back-to-back productions of Buddy Thunderstruck and SuperMansion and THERE'S JUST NO STOPPING HER! Devon is always a bright, shining star wherever she goes, and her positive attitude and unstoppable work ethic make her the perfect recipient of this ceremonial totem pole and OF COURSE…this ceremonial poem. Prologue: Devon is from Philadelphia.
There's a buddy whose hard work affects everyone here,
We all need help, and when we do, this buddy is near.
Their ingenuity and commitment are right out of a dream,
it's like having Ben Franklin on the production team!
…
Stoic as an eagle. A Wild One like Bobby Rydell
She's the whiz on our cheesesteak, the crack in our bell.
(if you're counting references to Philly, I think we're up to seven)
Her last name's tough to rhyme, but you all know her as DEVON!