Spirit of the Stoodio
Nick Hoskins
November 05, 2016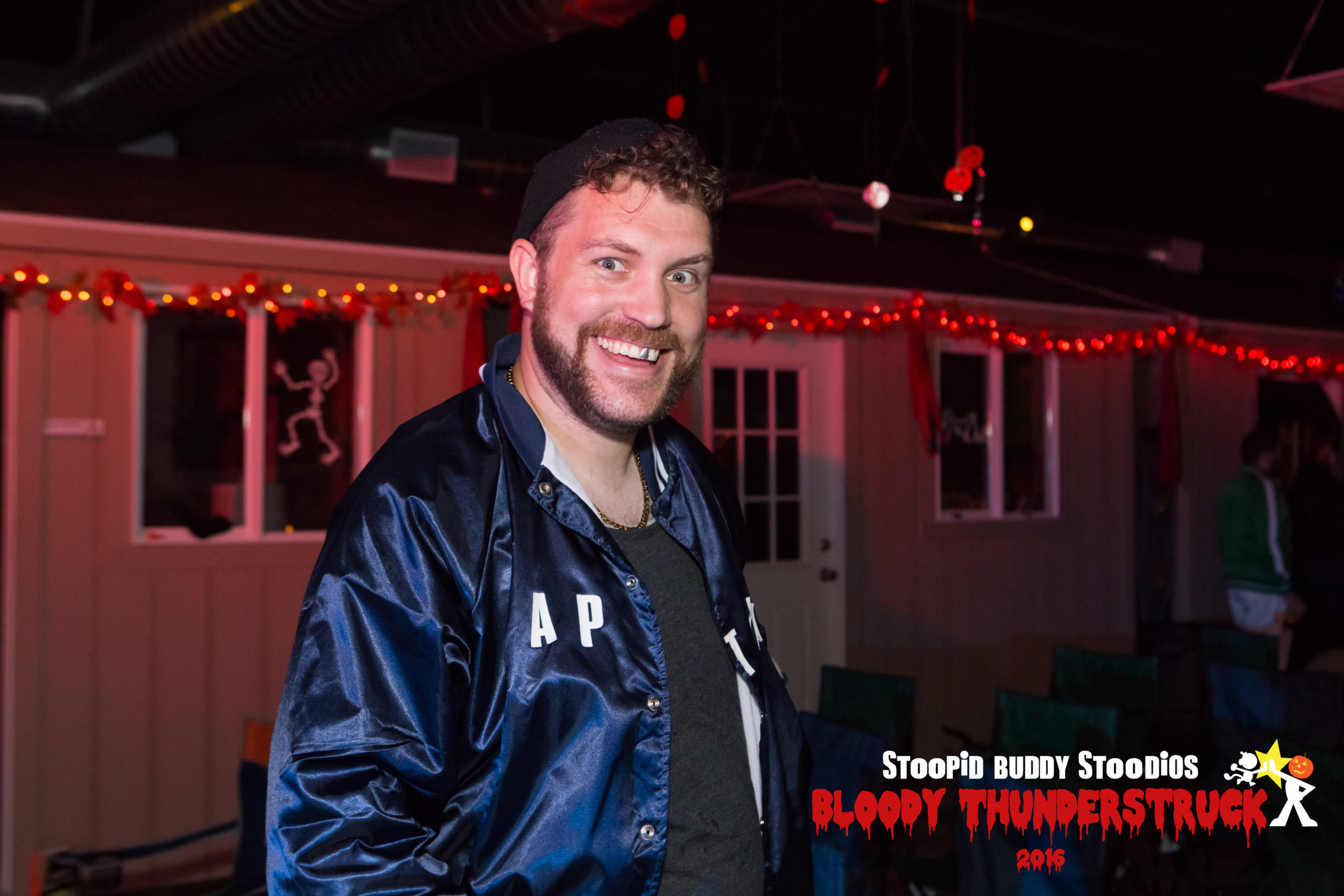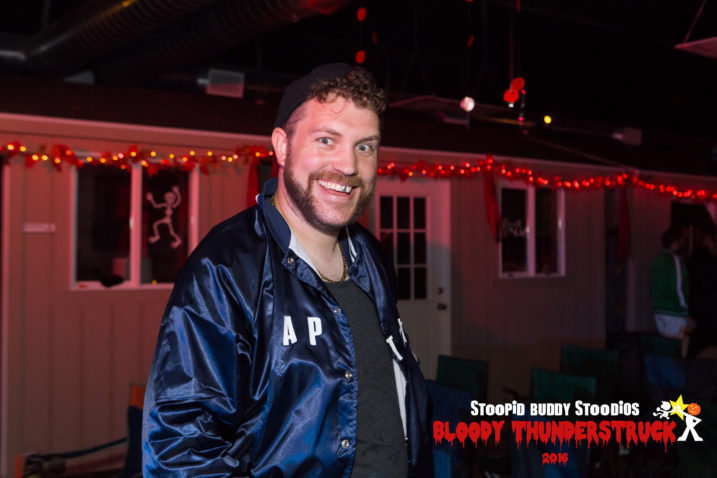 For the month of October, the distinct honor of the Spirit of the Stoodio award goes to Nick Hoskins, the fearless leader of the Operations Department, which literally keeps the entire Stoodio running on a daily basis. When it comes to working hard, Nick has worked his fingers to the marrow. He puts his nose to the grindstone so hard that the grindstone begs for mercy. He brushes his teeth with elbow grease. He…look he works hard, is the point. Join us now as we celebrate this delightful and hard-working man with the customary Spirit of the Stoodio clumsy poem:
Attention! Attention! For now is the time,
To name a new SOS, with some very bad rhymes.
This buddy is someone that we all adore.
A good apple, straight to the core.
…
This happy camper is reliable and kind.
There isn't a Burbank restaurant he hasn't dined
No task is too big, no task is too small,
BUT WATCH OUT, he just might shoot you in the hall!
…
With a smile on his face and the curl of his hair,
He's got the heart of a lion and spirit of a bear.
For those that know him, this won't be shockin
Get on up here, our buddy, Nick Hoskins!!