Spirit of the Stoodio: Sam Gerken
February 18, 2020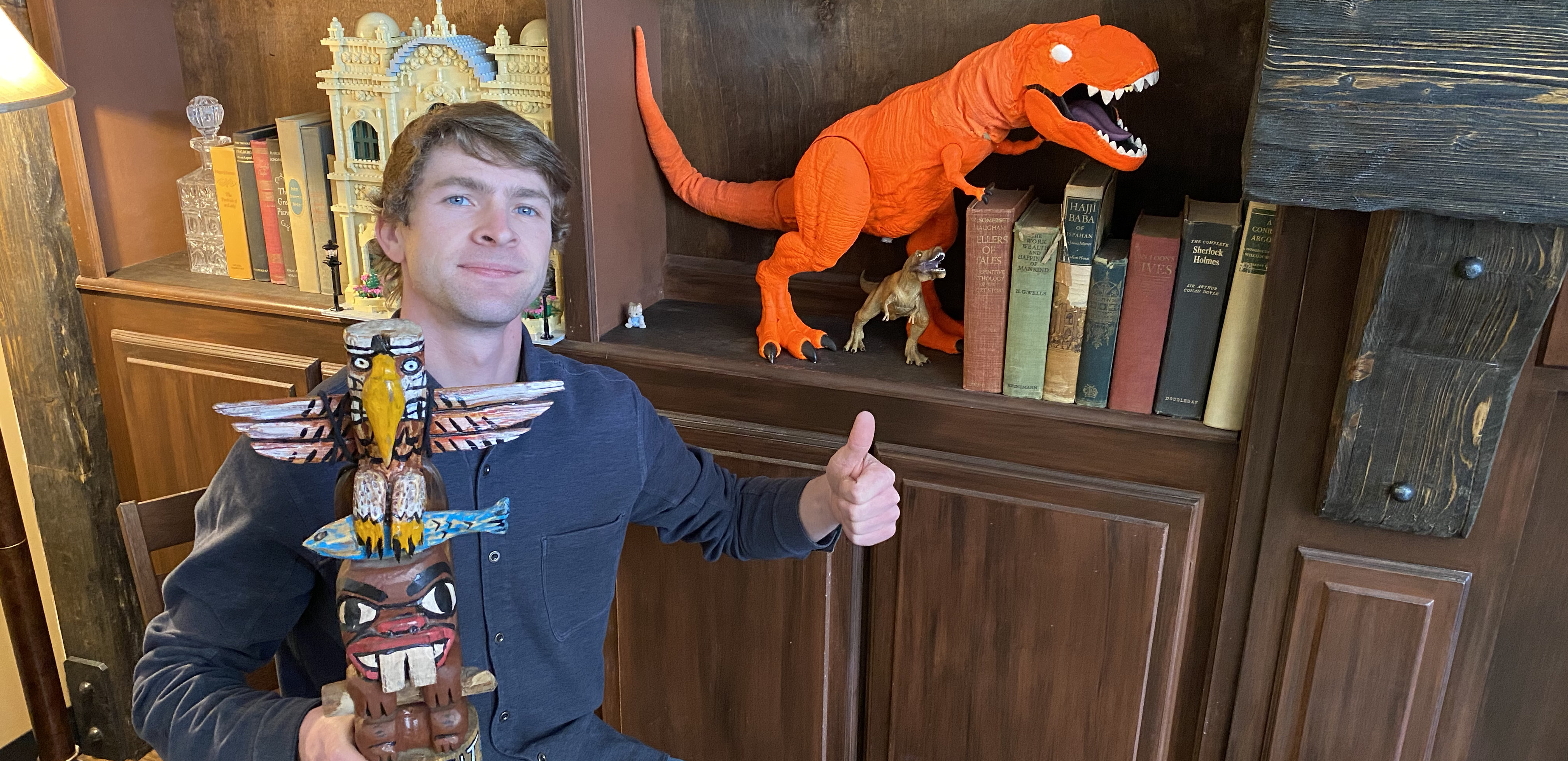 Stop-motion animation is a LOT of work. The animation process itself takes a lot of time and a lot of stages. Our animators get anywhere from 8-10 seconds of actual animating done each day, but everything that has to go down BEFORE the actual animation, well… that's where Sam Gerken comes in.
Sam is part of our camera and lighting crew. He helps set up stages, pre-light, and make sure everything is ready before the animator even steps foot on the stage. They do a bunch of heavy lifting and major tweaking to make sure the light is juuuuuust right! Sam's part of a team that makes everything possible. So for February, it only made sense that the totem made its way to Sam's posession!
Buddies, let this be the preamble
As we celebrate and as we assemble.
This buddy can source what you want in a flash
His work is meticulous, never slapdash.
When it comes to equipment this buddy knows plenty
Especially when helping to set up 220
So applaud a buddy eager and hard workin'
This month's Spirit of the Stoodio, the astounding Sam Gerken!