Spirit of the Stoodio: Whitney Loveall
May 23, 2017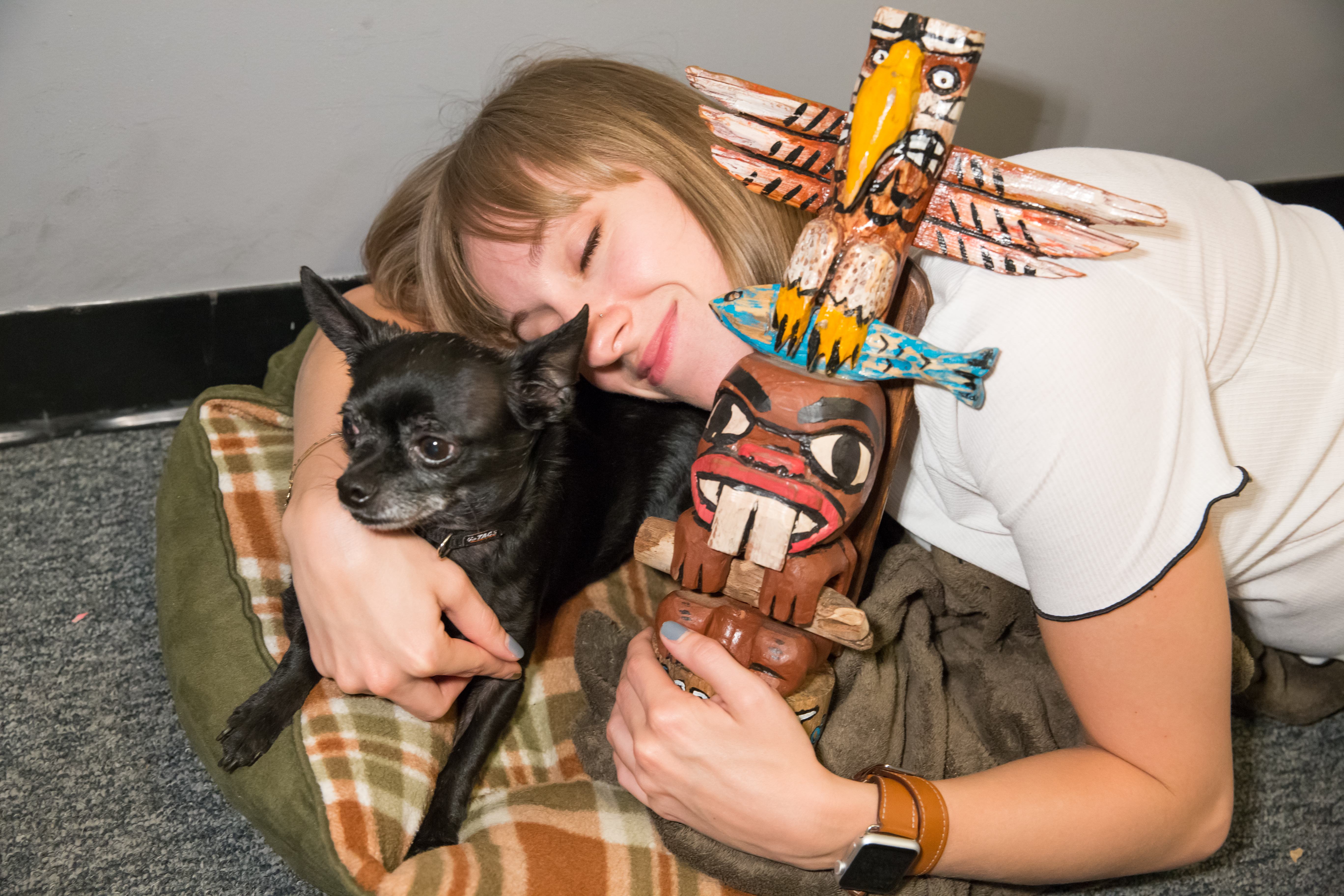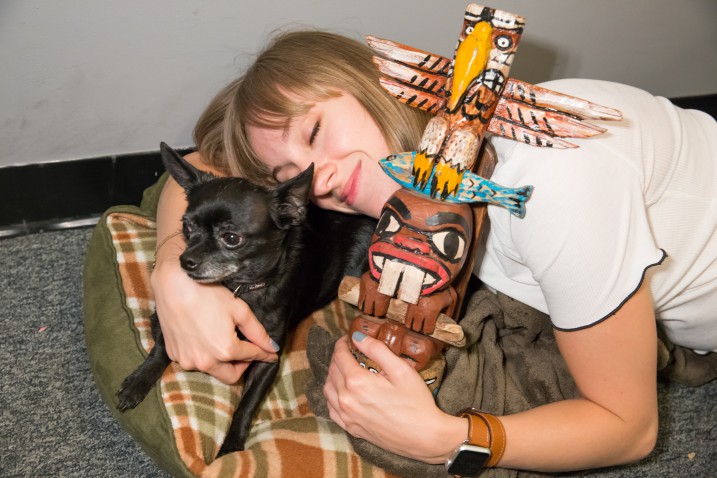 This month, we celebrate long-time buddy, Whitney Loveall as she accepts the Spirit of the Stoodio award for her constant vigilance in her role as an associate producer, keeping countless productions moving along smoothly. Whitney is currently working on many projects, some of them TOP SECRET, so let's just say that she is as efficient as a ROBOT and is no CHICKEN when it comes to tackling any kind of production hurdle…something something (SEASON 9)…
The whole Stoodio is incredibly grateful for everything Whitney does, and to honor her wonderful achievements, she of course gets to hold the magical Spirit of the Stoodio totem pole for a whole month, but she ALSO gets to, nay, HAS TO hear this lovely ceremonial poem, written in her honor.
Hard-working, dedicated, and sweet as a song
One buddy demonstrates these qualities ALL DANG DAY LONG
She gets things done, and she gets them done quick
And you can see her wander the halls with her trusty sidekick
…
She keeps production moving fast and smooth, like a bullet out of a gun
And in the interest of time, she probably wants this poem to be done.
So it is.
Give it up for Whitney Loveall!