Spirit(s) of the Stoodio: Amanda Barnes & Nathale Eckert
August 10, 2019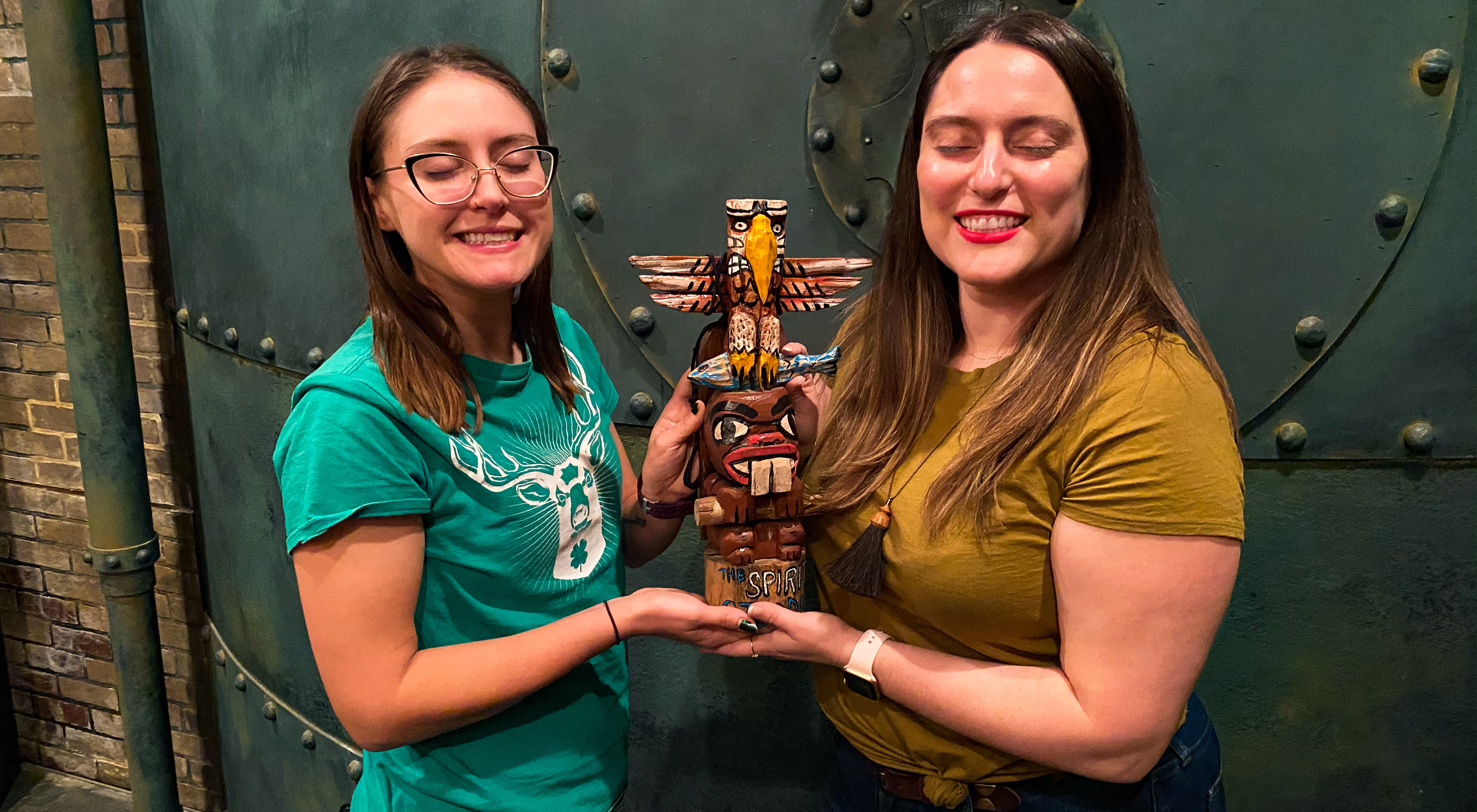 Today you get to read about a duo of unimaginable excellence! Crossing Swords is proving to be a juggernaut of a production with many MANY thanks to these two! With Amanda Barnes as our Production Manager, and Nathalie Eckert as our Production Assistant, these two made sure that gears were turnin' when they needed to, and on time! Thanks to Amanda and Nathalie, yer gonna be in tears laughin' when Crossing Swords comes to your TV next year!

One of the perks of the Spirit of the Stoodio? We write you your VERY OWN POEM! (We actually bought Edgar Allen Poe's brain off the internet to help us write these!)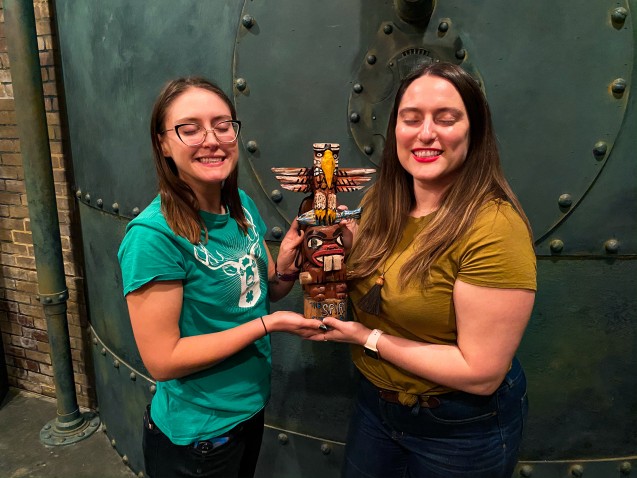 Amanda Barnes
Buddies gather round, it's time to cheer
For a buddy who brings joy whenever she's near.
She's smart, she's kind, she's allergic to gluten
Do we think she's amazing? YOU'RE DARN TOOTIN'
She wears many hats and tracks every note
When it comes to writer's rooms, she's the GOAT.
Now let's bring her on down, so everyone will know
Amanda Barnes is this month's Spirit of the Stoodio!

Nathalie Eckert
Some Buddies are so great, they become renowned,
Through Camera, Production, Edit and Sound.
You'd thoroughly agree had you beheld her,
This woman's "Nacho Libre," – so christened by Helder
Velvet shoes and glasses, her style's a treat.
This USC Trojan sips her whiskey neat.
This Buddy deserves three cheers, we assert –
So congratulate this month's Spirit of the Stoodio, Nathalie Eckert!

Congrats Nathalie and Amanda! You rock that totem!