Spirits of the Stoodio
Eben & Bri!
June 20, 2016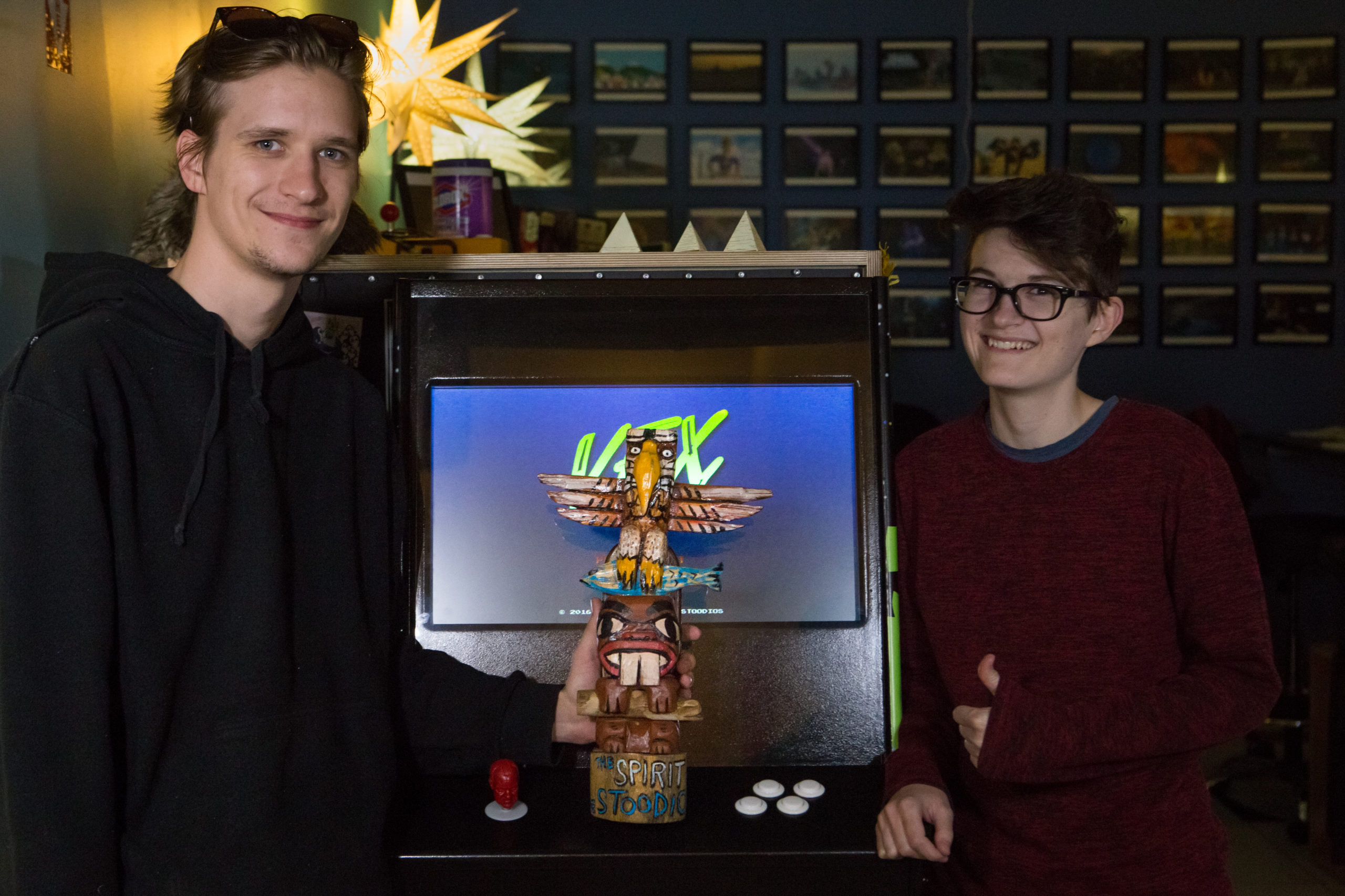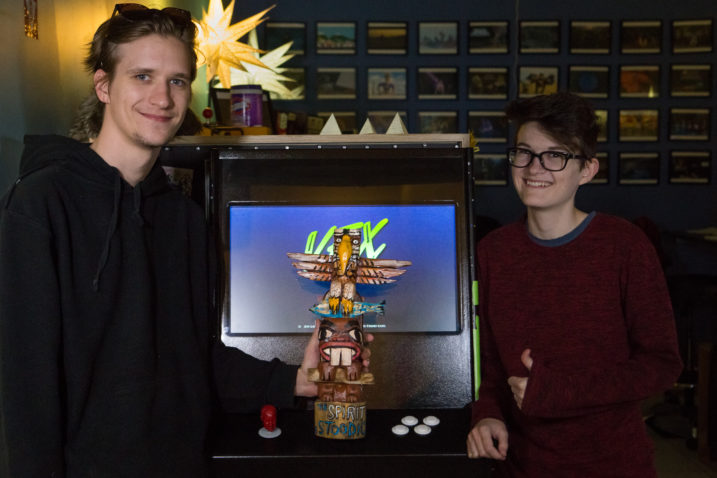 This month's Spirit of the Stoodio Award ceremony was a special one, and not just because the award (for only the second time in HISTORY) went to 2 Buddies at once, but because the Buddies who earned it have been working on something very new, exciting, and SPECTACULAR for the Stoodio. Award deservers Eben Zboch and Bri Frazier have been working tirelessly to bring an actual Stoopid Buddy Stoodios-themed arcade cabinet to life, complete with entirely playable Robot Chicken games, a Richard-Nixon's-head-shaped joystick, and all sorts of wonderful digital surprises! Eben and Bri are breaking new ground at this Stoodio by diving into the world of interactive entertainment, and we cannot thank them enough for their hard work, ingenuity, and pioneer spirit! Keep an eye out for more on the super wicked arcade cabinet (the thing is so gorgeous it deserves its own SERIES of blog posts), but in the meantime, help us celebrate our Spirits of the Stoodio by reading the ceremonial 3-stanza S.O.S. poem, written in their honor.
Listen here buddies, for tonight we've got another unique roundup.
See we've got TWO buddies this week, who deserve to stand up
That's right, you heard correct, it's another one for the books
These two buddies have it all-the talent, initiative, and dare we say… good looks.
…
Did you see that explosion? Or that babbling brook?
These wizzes on the computer make our shows look off the hook.
Have you been through VFX & seen their claim to fame?
Because these Buddies created a Stoopid Buddy Arcade Game!!
…
We've got the code master, himself, whose programs run the fun
His partner, whose 8-bit skills are second to none!
They're the unstoppable creators of all things that rock
Come on up here – Bri Frazier and Eben Zboch!!!!!