Stoopid Buddy EXCLUSIVE Loot Crate!
November 12, 2016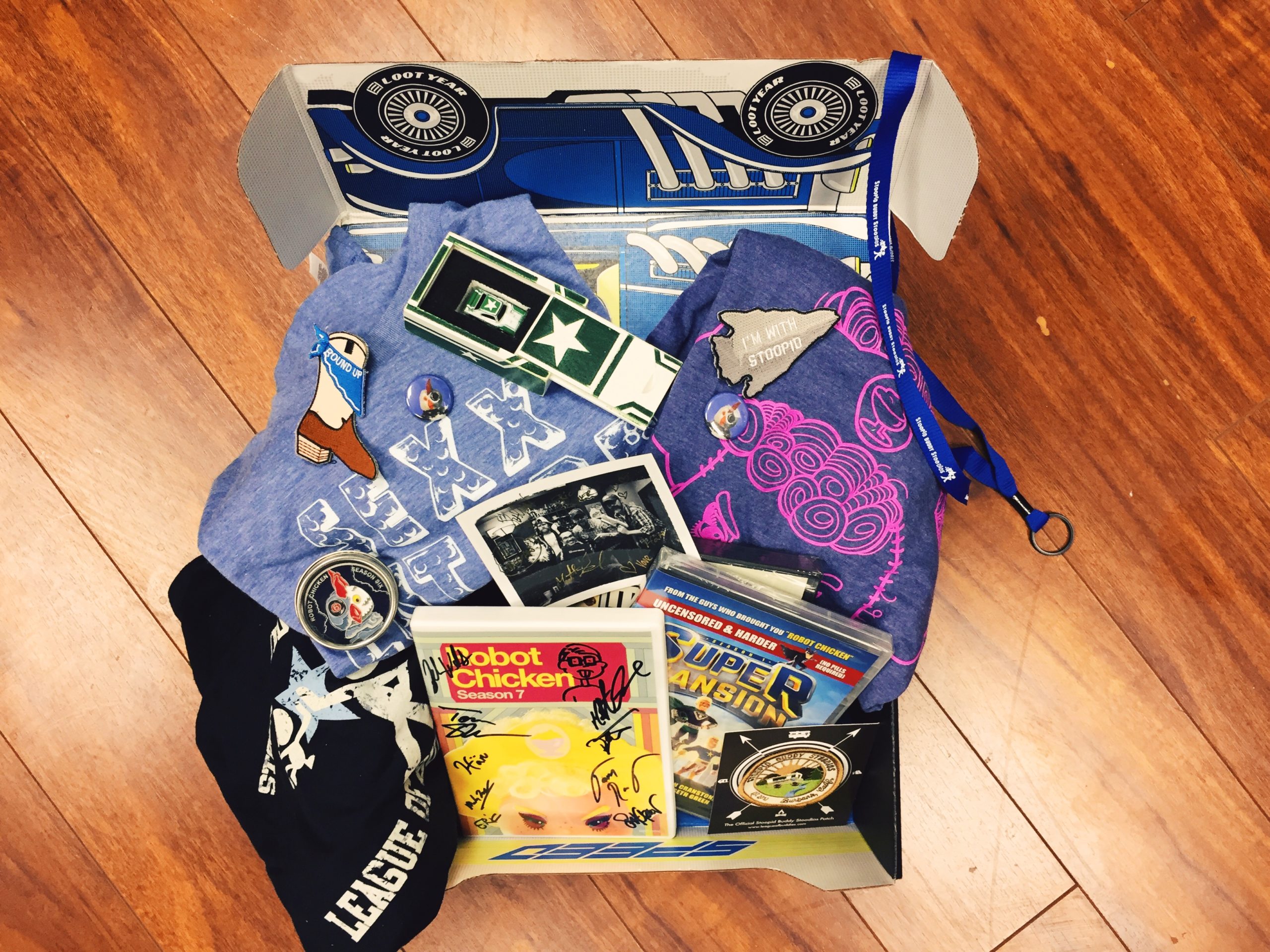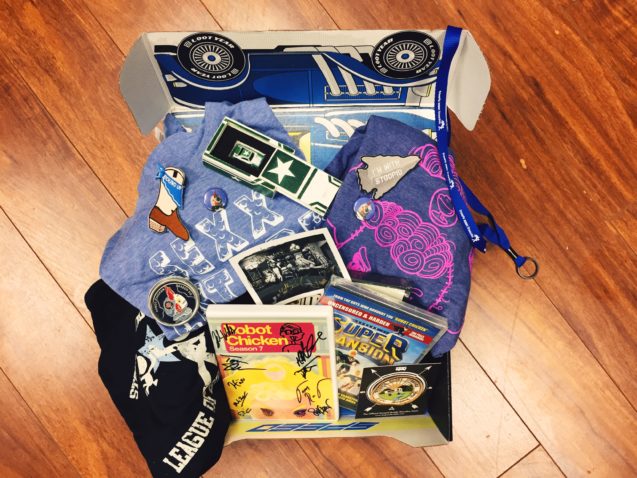 We recently teamed up with Loot Crate, the VERY popular pop-culture merch subscription box service, to put together an EXCLUSIVE, one-of-a-kind Stoopid Buddy Stoodios crate for one lucky contest winner! That lucky winner: Megan from Miami! Megan has been a Robot Chicken superfan since season 1, so we were THRILLED to reward her loyalty with a crate full of Stoopid Buddy loot.
Loot Crate's theme for this particular month was "SPEED," so when Megan won the contest, we jam-packed the crate with memorabilia and collectibles from our high-octane stop-motion short Micro Mayhem!
First off, let's take a look at the Micro Mayhem short because, frankly, we can't watch it enough times…
So what memorabilia from this short could the lucky winner POSSIBLY receive? Oh, only THE F***ING HERO CAR and a CUSTOM-MADE DISPLAY BOX to make it all look pretty!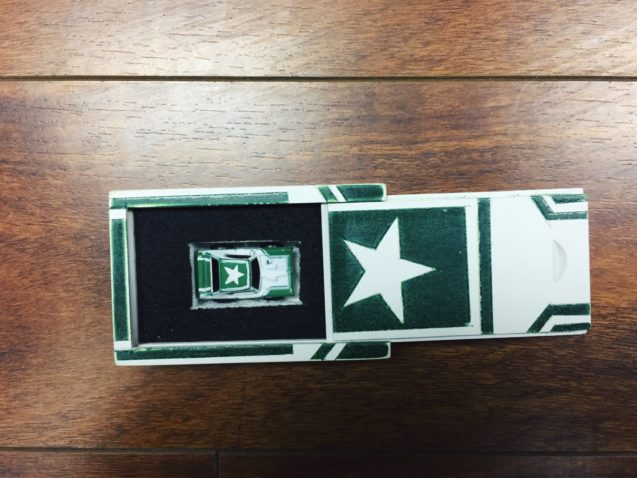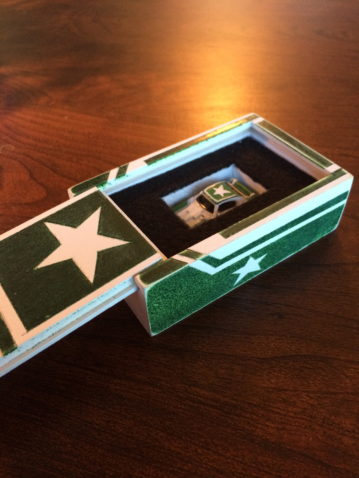 And that's JUST the Micro Mayhem Stuff! The crate also contained limited edition swag from Robot Chicken, SuperMansion, and some crew-exclusive Stoodio merch. This included [and let's take a deep breath here]…*INHALE*…A Robot Chicken season 7 DVD (signed by the director, all the executive producers, writers and just a bunch of people), a SuperMansion season 1 DVD, a League of Buddies crew T-shirt, a Robot Chicken DC Comics Special II "Sexx Luthor" crew t-shirt, a Robot Chicken season 7 "Bitch Puddin'" crew t-shirt, a Robot Chicken season 6 commemorative crew coin, an "I'm with Stoopid" arrowhead patch, a "Buddy Round-Up" cowboy boot patch, an "Official Buddy" crew patch, a couple of Robot Chicken pins, a Stoopid Buddy Stoodios lanyard, and THIS beautiful piece: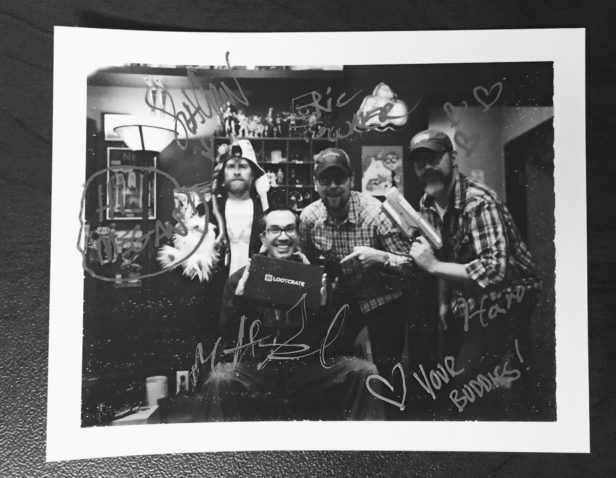 That's a signed photo of all the Stoodio owners, Seth Green, Matt Senreich, Eric Towner, and John Harvatine IV. A collector's DREAM.
So if there is any lesson to be learned here, it's to keep an eye out for sweepstakes like this one if you ever want to be happy. Stay tuned to the Blog, because you never know when you'll get the next big scoop!