Stoopid Buddy Stoodios is a Well-Oiled Machine!
April 15, 2013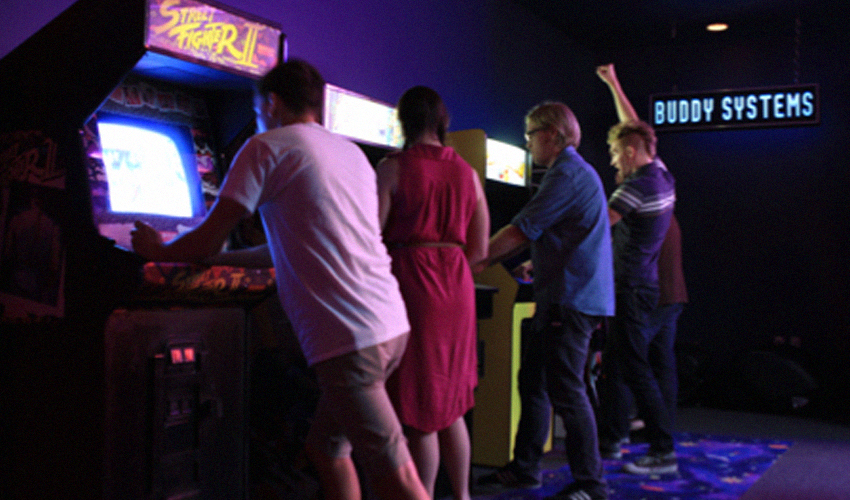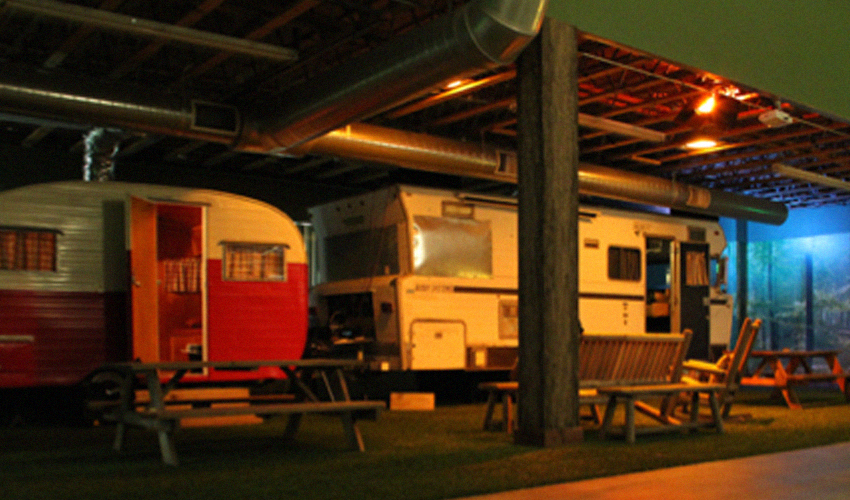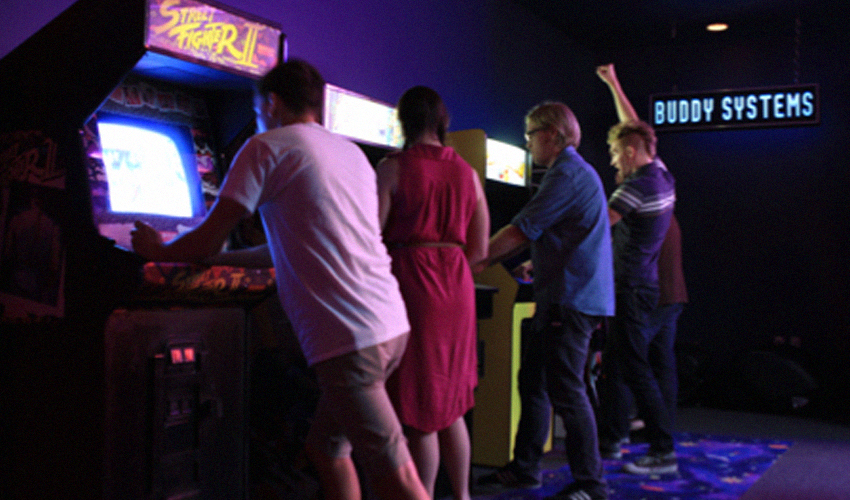 Rome wasn't built in a day, but it also wasn't built in less than three months!  Not to brag or anything, but in that amount of time, our amazing team has transformed two vacant office buildings into California's largest and most cutting edge animation studio! Complete with a custom built arcade featuring all of your favorite classic games and a stairway lined with a Hot Wheels track Jason Statham could only dream of – this place truly needs to be seen to be believed.
We pride ourselves on providing comfortable workspaces that encourage all types of creative and fun animation-related shenanigans, all while maximizing the efficiency of our artists.  Even as we progress, we still take pride in our roots by paying homage to our humble beginnings. Just inside our studio, we have parked the original Buddy Systems Studios Winnebago – that's right, you guessed it – where all the magic first started! The 'Bagos are now the focal point for festive gatherings, weekly screenings, crew events, relaxation and the occasional ukulele lesson put on by our awesome puppet department.
With over 30,000 square feet and packed with state-of-the-art equipment, Stoopid Buddy Stoodios is ready to animate our way into your living rooms, computers, and most importantly, your hearts. (Awww) But seriously, we welcome you to check out our site and keep up with everything happening at the studio. Be our buddy, we'd love to be yours!