Stoopid Buddy Stoodios & SuperMansion @ C2E2 2018
March 15, 2018
The League of Freedom is setting up base in Chicago this April! Crime fighters… your days are numbered. Crackle, a Sony Network Presents: SuperMansion is coming to C2E2!
 
SuperMansion creators Matt Senreich and Zeb Wells will be establishing a super secret base in Room S404 at the super secret time of 2:45 – 3:45 PM on the super secret date of April 6 to discuss ULTRA secret details of the upcoming THIRD season of SuperMansion, debuting later this year only on Crackle.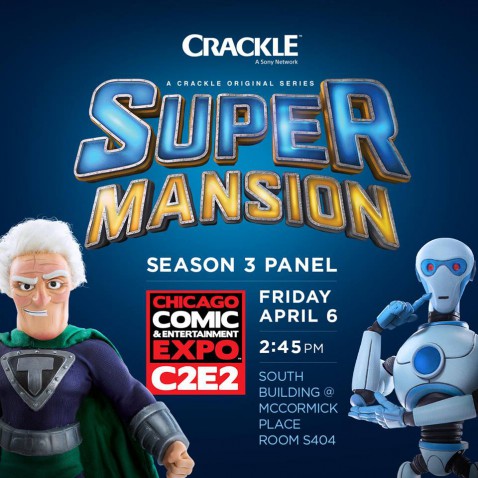 Never-before-seen footage and answers to your questions await you this April. Mark your calendars, and get your tickets to C2E2 today!