Stoopid Buddy Stoodios Welcomes Jasmine Johnson as Head of Studio
November 30, 2020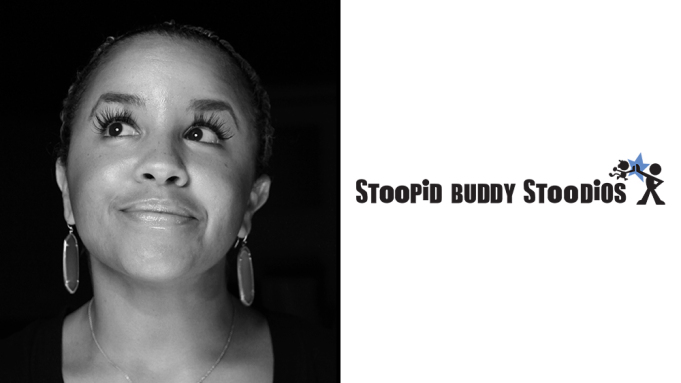 It is with great pleasure and pride that we introduce to you one of the newest buddies to join us at Stoopid Buddy Stoodios – Jasmine Johnson!
Stepping into a brand new role, Jasmine is our newly designated Head of Studio. As we take on a larger slate with more projects to be added, Jasmine will be responsible for making sure that things run smoothly at the Stoodio during the day to day. She'll also be ensuring that productions are running smoothly and that we're on schedule so we can make sure that you're getting only the best in entertainment.
Of Jasmine, legacy Buddy and Stoodio co-owner, Eric Towner said "Jasmine is a world-class executive whose leadership will help us grow and run the day-to-day operations of the studio. We look forward to working alongside her and are thrilled to welcome her to the Stoopid Buddy Stoodios team."
So join us in welcoming Jasmine to the Stoodio. We can't wait to see what we accomplish with her working along with us!