SuperMansion Season 2
Coming Soon
January 23, 2017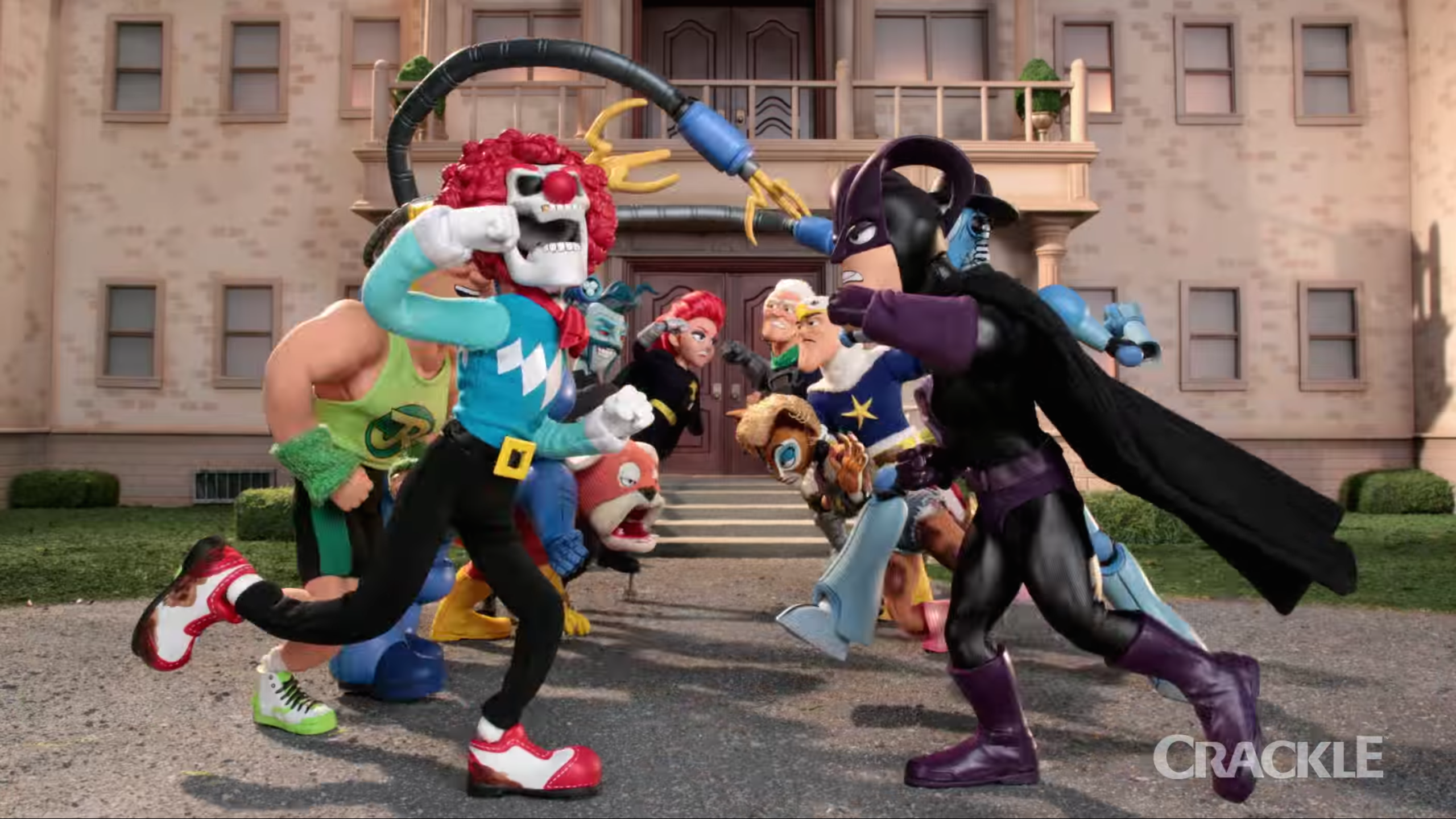 Hey SuperMansion Super Fans, guess what? Season 2 is right around the corner so get REXcited! Starting February 16th, you'll be able to stream the second season FOR FREE on Crackle.com. Get a sneak peek at the new season with this trailer:
https://youtu.be/t42t4NpgY1k
The new season welcomes the voice talents of Yvette Nicole Brown, J.K. Simmons, and Dax Shepard to the cast, but you'll have to watch to find out what they're all up to. This new season will answer all of your burning questions from season 1, like "What happened to Brad?" "What's the story with Black Saturn and The Groaner?" and "What is Cooch's cat food made out of?" We can't answer any of those questions right now as it is VERY confidential at the moment, but let's just say…it's good.