Thanksgiving Crew Potluck 2015
November 24, 2015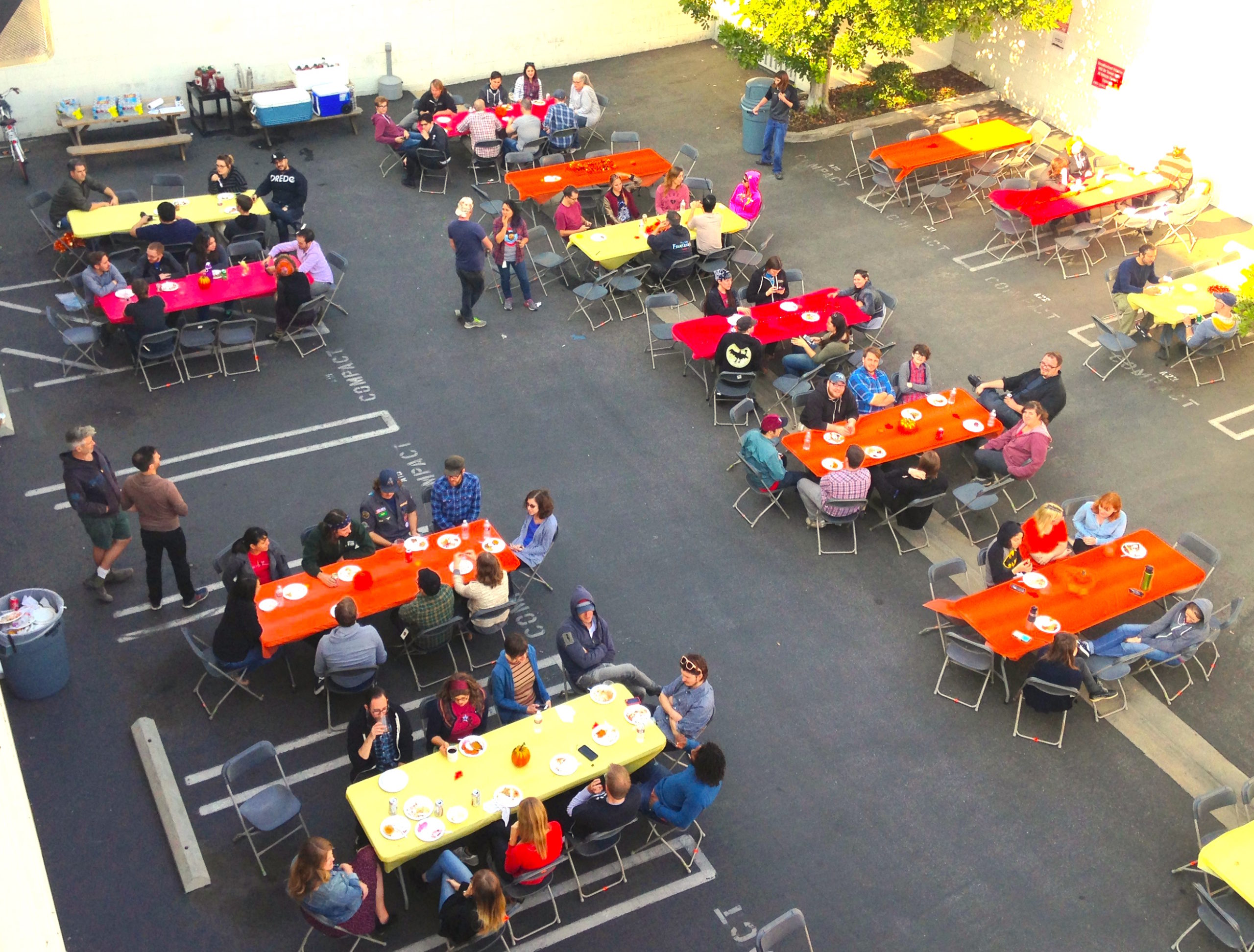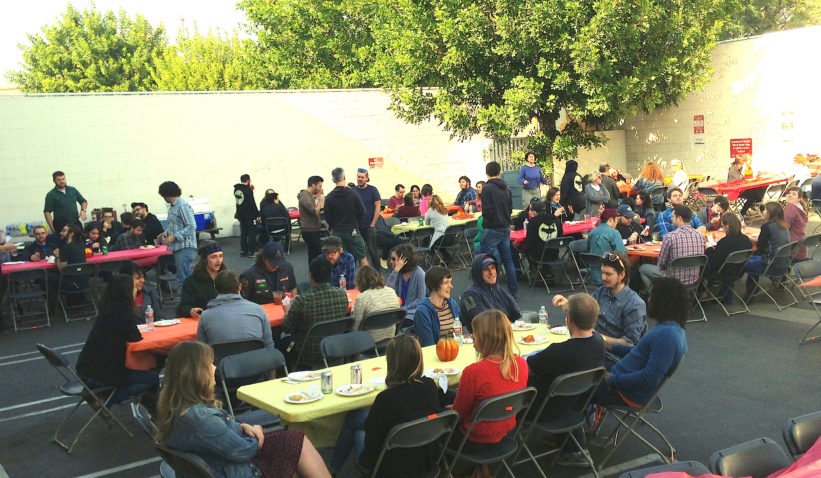 On the week of Thanksgiving, it's Stoodio tradition for all of our staff to gather round the kitchen as a family of Buddies and share delicious food in the best of company, and this year will be a hard one to top! Within a half an hour of the festivities starting, most of the food items had been wiped out entirely, including 2 full catering trays of Shalonda's award-winning mac and cheese.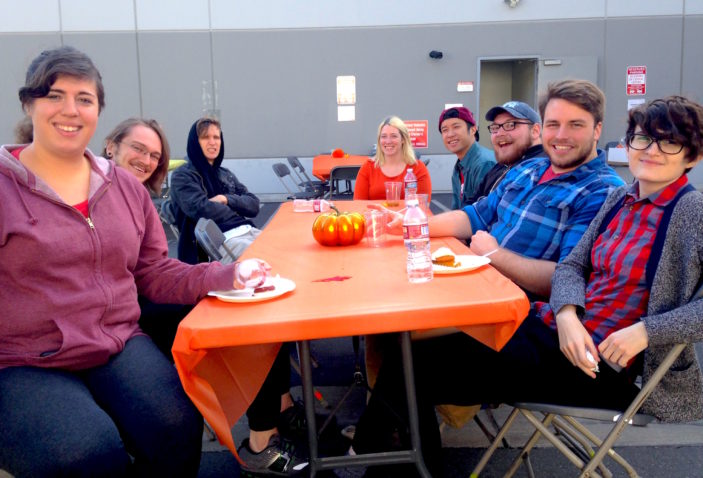 In the spirit of the season, Stoopid Buddy Stoodios would like to express that we are thankful for all of the awesome Buddies, in-studio and out, that have contributed to the huge list of incredible projects that we've been blessed with this year. From SuperMansion to Robot Chicken to Bratz to Goldfish to The Madden 16 to Chex to Denny's to Lego Scooby to Frooti to NFL on Fox to KREO Transformers to Wander Over Yonder to The Night Before to Toy Soldiers: War Chest and ALL THE WAY BACK to those Ford Italia vines, we've had the chance to work and collaborate with some truly awesome folks, and we are sincerely thankful for all of their help and for the many friendships we've forged.
Happy Thanksgiving to all, and to all a good…eating!