Love Robot Chicken Style @ iam8bit
February 16, 2018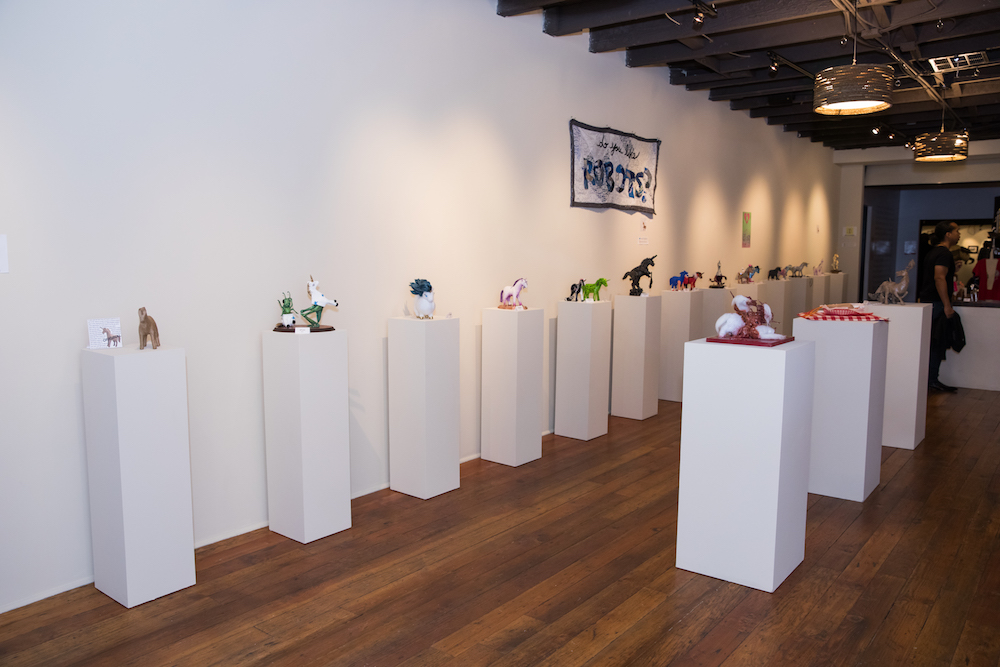 There's not a force on this Earth stronger than a buncha Buddies banded together, and we truly felt all the emotions last week at the Love ROBOT CHICKEN Style art show this February at iam8bit.
The Stoopid Buddy artists dedicated their time to bring a bawk-load of art to help raise money for FreeArtsLA to bring the arts to underprivileged kids of Los Angeles. Nothing could have prepared us for the generosity of everyone who donated throughout the night, and we were happy to send FreeArtsLA a huge check which included 100% of the proceeds from all of the art, t-shirts, and posters sold.
A massive shout out to the artists and iam8bit for making Love ROBOT CHICKEN Style such a success, as well as Family Industries for providing gallery-goers a fresh new look with their on-the-scene t-shirt screen printing booth. Altogether, it was the right level of weird for the perfect cause.