The New Puppet Hospital
July 20, 2016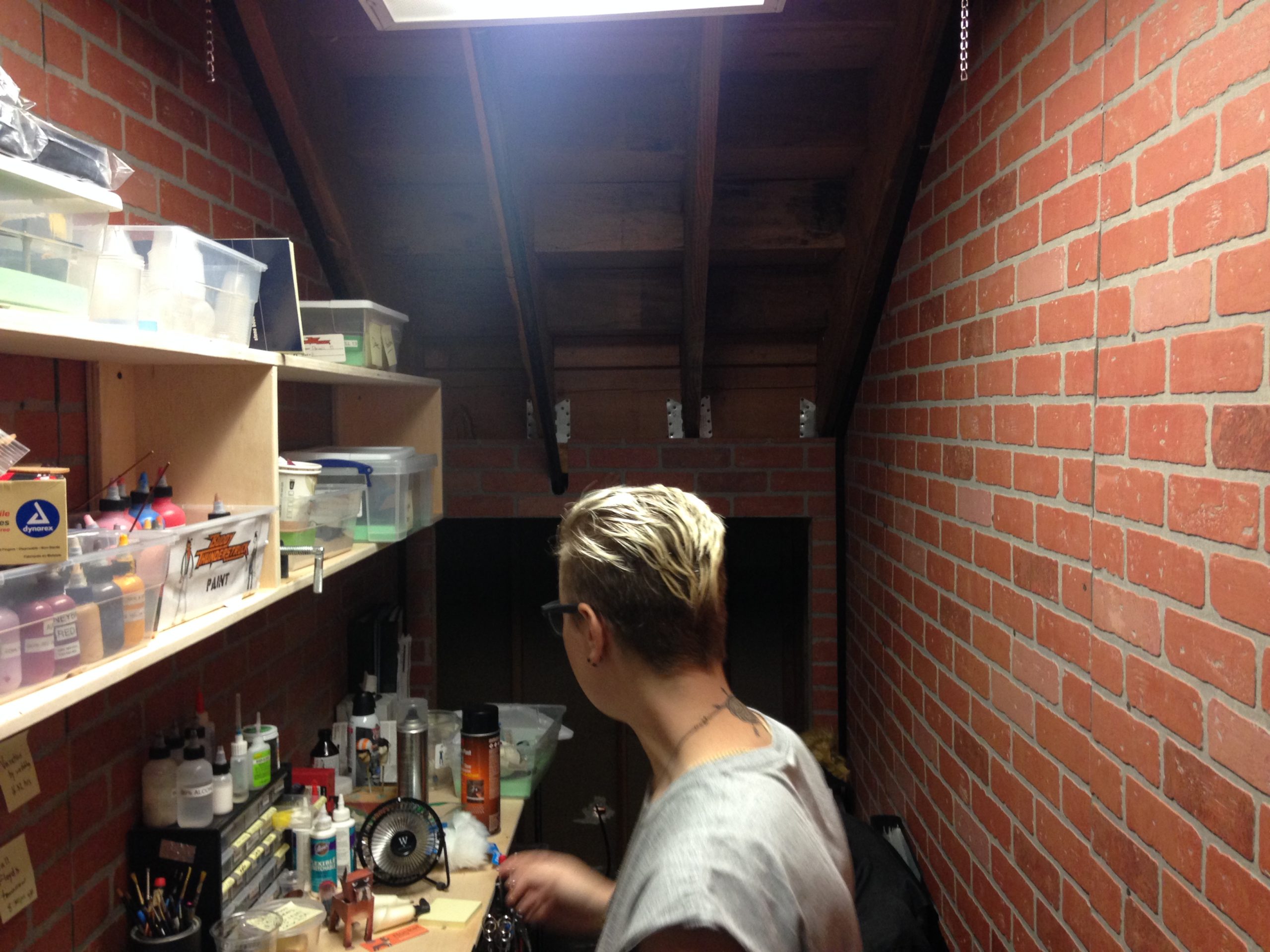 For several years, a dark and mysterious cavity inside the walls of our Stoodio remained untouched and UNSEEN by human eyes. The mythical place has often been the topic of whispers in our hallways, but nobody truly knew what lay hidden in the forbidden space or if the space even existed. Until a few weeks ago, that is, when our Buddy archaeology team (AKA the operations department) set out to uncover the truth.
Take a look at this archival photo of our campground area near the animation stages. The red circle below indicates a truly unremarkable bare wall in a dark corner. It's a wall so unremarkable, in fact, that we sifted through the behind-the-scenes archives and this old photo from 2012 is the best view of the wall that we could find.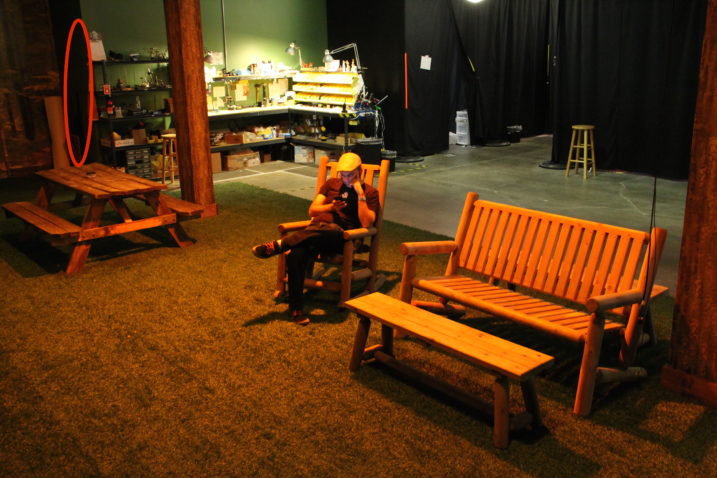 Throw in the fact that this wall covers up the empty space underneath the stairs, and it becomes a lot more remarkable. Rumors start to swirl. What's behind this wall?? "I heard it's a solid concrete tomb." "I heard it's a secret garden." "I heard it's an elevator to an underground tunnel that leads right to city hall…ALBUQUERQUE NEW MEXICO'S CITY HALL."
Well, the operations department just uncovered the horrifying truth: there's nothing back there. It was just a dark room with a slanted roof where the stairs go above it. But NOW IT'S EVEN MORE REMARKABLE! They've given the weird dark room a complete makeover, and now it's the all-new Puppet Hospital: a place where worn down puppets from the animation stages go to get fixed up, beautified, and prepped for their close-ups.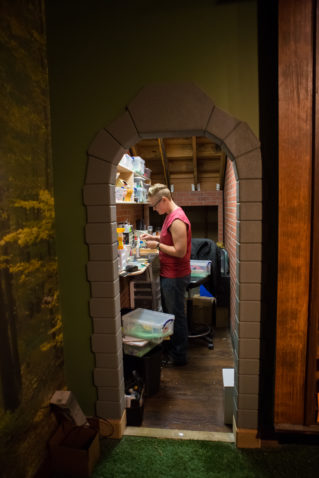 Affectionately called "The Cupboard Under The Stairs," this new satellite location of the puppet department is a Harry Potter fantasy come to life. Home to resident puppet surgeon, Nadine, the Puppet Hospital comes complete with a mystical stone entryway, rustic brick walls, and even a Harry Potter-themed Owl Post mailbox.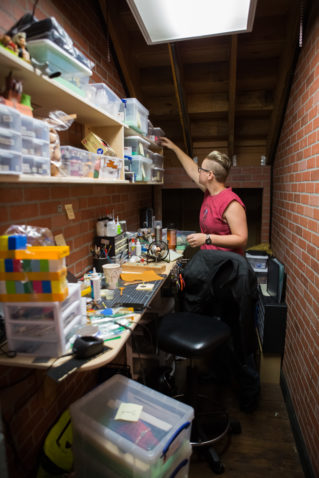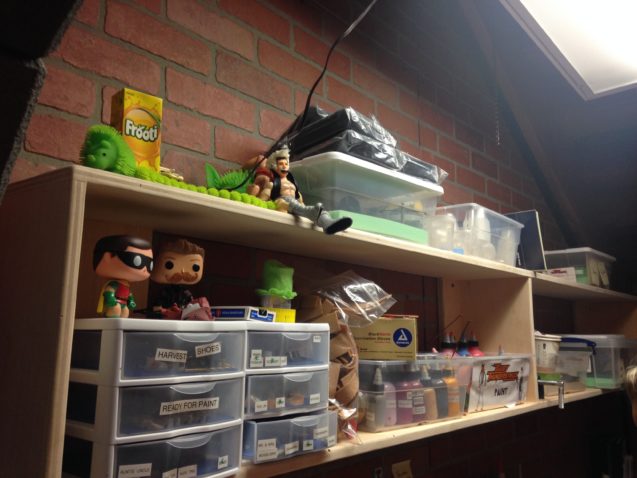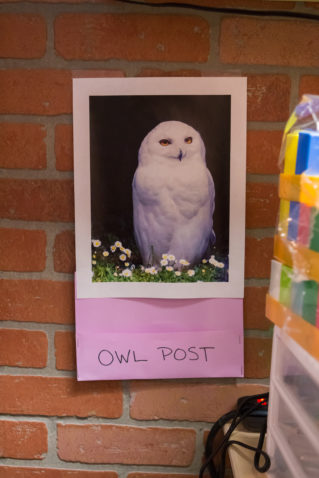 So, while the truth of what lay hidden behind the wall was a little disappointing, our operations department turned it into something truly magical. But is there still magic left to find? When asked if anything strange or unexplainable had occurred in the puppet hospital during her time there, Nadine paused for a bit before saying, "Eh…no."
But, y'know…that could mean a lot of things…