We Partnered with Battery Agency to Help Seoul Sausage!
November 23, 2020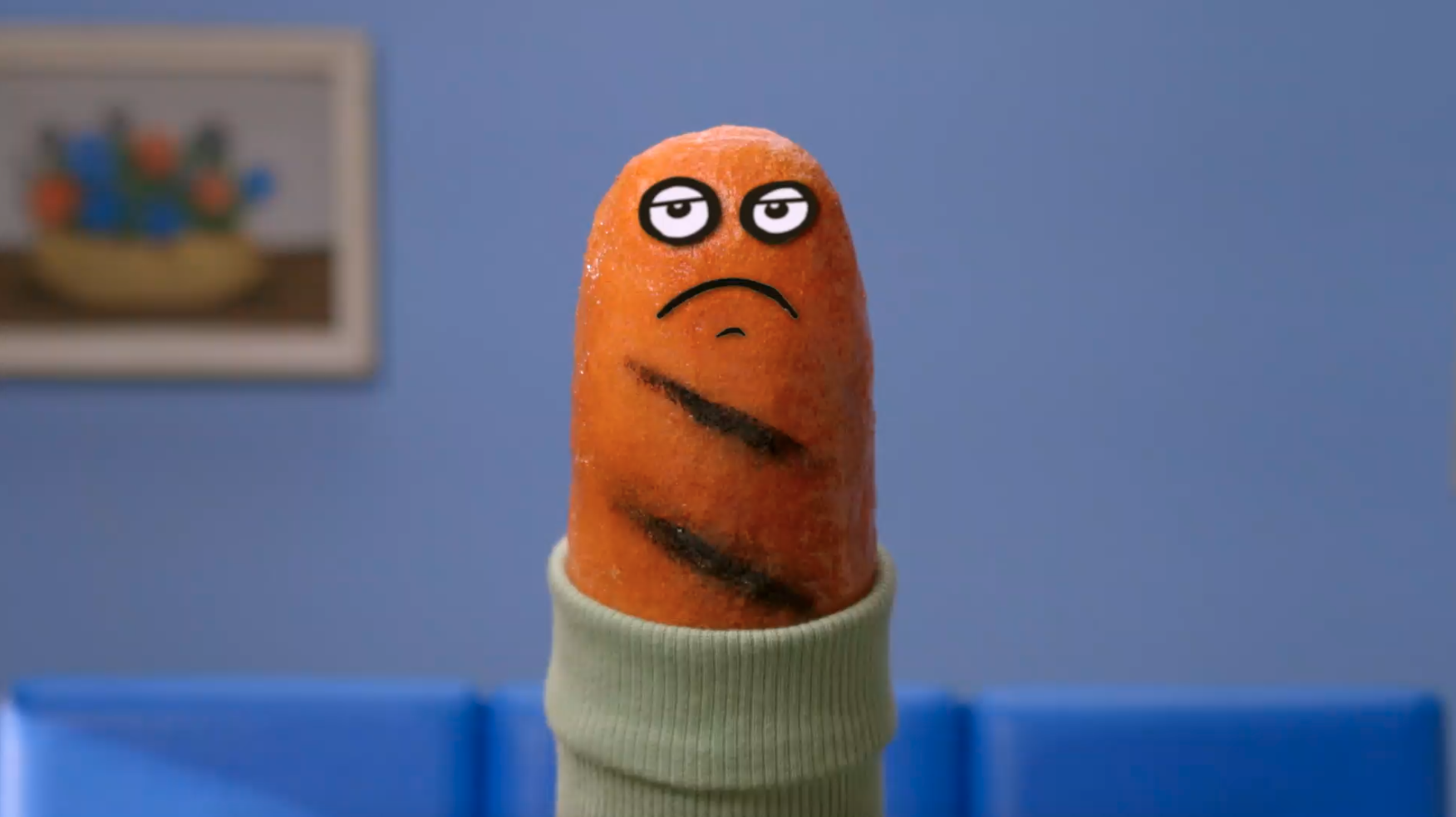 This pandemic's hit us all in such strange ways, even the sausages are startin' to act up!
With so many Los Angeles businesses being affected by the pandemic, Battery Agency devised an amazing way to assist, and there's no way we couldn't say no to such a great cause!
"An Idea for LA" called on local businesses who needed a marketing makeover to help reach out to their audiences and help them grow during these troubling times. In the end, two businesses were picked, and Seoul Sausage was one of those two to receive a series of spots, free of charge, which were created by *drumroll* Stoopid Buddy Stoodios!

In the spots that we created, a surly sausage (voiced by friend of the Stoodio, the one and only Donald Faison!) is couch-ridden as he mulls to himself about split-ups, sausagey scents, and screaming soulful solos. And just a behind-the-scenes tidbit, nearly everything was created practically – from the comfy lookin' couch, to the movements of the actual sausage. Motion-tracking was used to make sure the facial features were tracked juuuuust right!
We couldn't be happier to help support local businesses, especially with the future of everything being so uncertain. We'd love for you to check out all three spots. And let us know what you think! At the very least, it would cheer the sausage up just a little bit!